Making His Mark
Related California's Bill Witte continues to guide iconic projects
Friday, January 10, 2020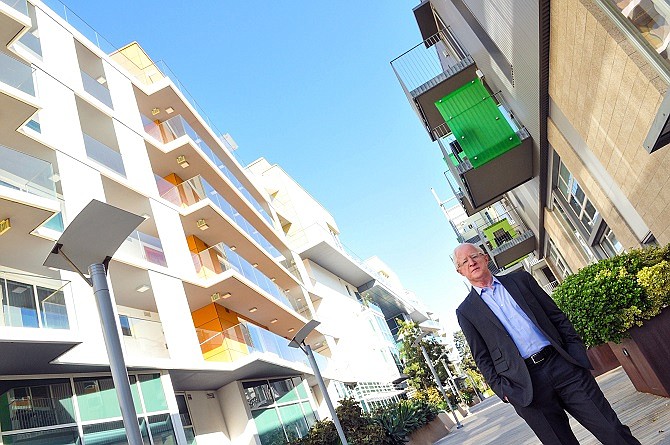 Bill Witte's Related California is one of the largest owners and developers of multifamily and affordable housing in Los Angeles. 
And there are no signs that Witte or his company, an affiliate of New York-based Related Cos., are slowing down.
Under Witte's guidance as chairman and chief executive, Related California, which recently celebrated its 30th year, has created such iconic projects as The Century in Century City and Ocean Avenue South in Santa Monica. The company is currently at work on its most ambitious effort to date: downtown's The Grand, a $1 billion, 9-acre multifamily, hotel and retail project.
Witte sat down with the Business Journal to weigh in on the state of L.A. real estate, the importance of affordable housing and his transition from public sector duties to private sector opportunities.

Did you always want to go into real estate?
Not so much real estate. I grew up in the New York area. I was always interested in cities. I went to the University of Pennsylvania in the middle of West Philadelphia. I was an urban studies major. I got a master's in city planning. I worked at City Hall in Philadelphia for a couple years in the mid '70s. … I moved to Washington, D.C. and worked for a housing organization for a while, and then the last year of the Carter administration I was the executive assistant to the housing commissioner at HUD (Department of Housing and Urban Development), which led to a contact with newly elected San Francisco Mayor Dianne Feinstein.
Is that what brought you to California?
I was hired to run housing for the city of San Francisco starting in 1981. (The role) expanded to housing and economic development. I worked for (Feinstein) until she left office in '88. For 18 months, I was a deputy mayor for her successor, Art Agnos, at which point I met the chairman of the Related Companies in New York, who wanted to start an office in California — they had never been in California before. We later went on to become the state's largest developer of mixed-income housing.
Why did you make the jump from government to private development?
I was in government until I was 38 years old. When I came up in the '70s, if you were interested in neighborhood revitalization, affordable housing, things like that, government was considered an interesting place to go to try and do that. After the Reagan administration came in, government began to be viewed as the enemy. I found myself thinking we were just a referee. I wanted more hands-on experience.
Does your government experience affect the way you look at projects?
A lot of what we've done have been private-public partnerships where you are dealing extensively with government. One thing I learned in government is you have to learn to listen, not just talk. You have to deal with competing interests almost in everything you do. You have to be able to reconcile them and also be conscious of the bottom line.
What neighborhoods are you targeting in Los Angeles?
We like to follow the jobs. While in downtown there are certainly a lot of jobs already there, so much of the job growth in L.A. has been on the Westside — Santa Monica, Playa del Rey, Marina del Rey, Playa Vista. But other than Playa Vista, not much housing has been built. The whole Westside of L.A. is interesting for us but very challenging.
What other areas of L.A. do you believe offer opportunities?
We did open an 18-story, 118-unit luxury rental tower in Hollywood last year called the Argyle, which has been hugely successful. A lot of jobs have gone into Hollywood, so we are looking at another site or two at Hollywood. Downtown is the easiest place to build, and (it's) good for the city. A huge amount has been built, and more is following. But we think the most pressing need is in the Westside.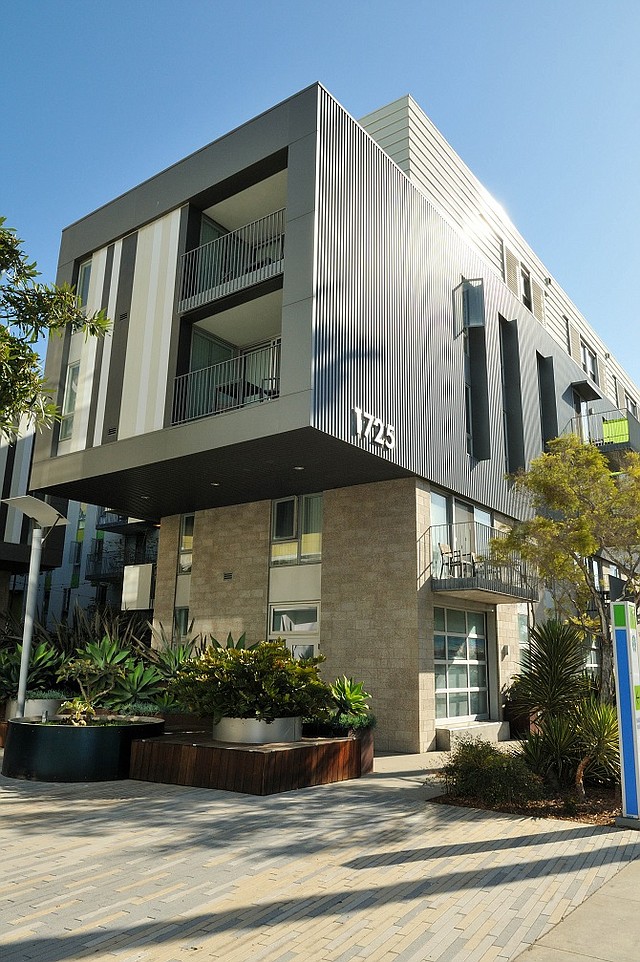 How do you balance affordable units and high-end housing?
Mixed-income housing does not scare us at all. And if done well, (it) does not affect the leaseability of the market-rate units. It's just a question of economics. You are giving up income to allow for the affordable units. We have some creative ways of financing. From an ownership and management point of view, we are very familiar with that.
What can we do at a state and city level to further development?
There's been more activity in terms of funding of affordable housing at a state and local level in recent years and with (Gov. Gavin Newsom) than at any time in my professional career. But the problem got so bad that there's a lot of catch-up to do. Yes, funding is part of it. But you have to deal with land-use restrictions. It's great if there's money, but if there's not enough places to build, you are always going to be way behind the 8-ball.
Do housing production goals help?
The reason I think they help is because without them, there would be no context for cities, especially smaller cities, to even think about the housing problem. The argument has been that until this governor there has been no enforcement, or there has been no teeth to enforce. If you didn't have them, it would be that much harder to convince a lot of cities to add housing.
Has statewide rent control affected the way you view projects?
The statewide cap that has passed does not. Apartment owners and tenant activists both didn't like the bill. That tells me that you are on the right track.
Have concerns of a possible recession affected you?
We build for the long haul. We assume there will be a slowdown in the next two years — not necessarily a full-on recession like we had in '08 or '09 — but a slowdown. There are inevitable cycles. You have to think and plan for it. Construction costs are at record highs, and that has made a lot of projects unfeasible. That often happens at the end of cycles.
How does that impact your strategy?
We are anticipating some normalization of costs over time. We're not going anywhere. L.A., San Francisco, the markets we're active in, we're still going to be here. We're still looking for projects. We have staying power. We are building for the long haul.
What does the next five years look like for the company?
We have a pipeline of market rate/mixed-income housing of (nearly 8,000) units, more heavily in the Bay Area. We have a pipeline of … 3,000 affordable units. We recently opened an office in Portland, Ore., to do affordable housing, and we already have five projects. We're also working on affordable projects in Santa Rosa, Napa and Lake Tahoe — areas we hadn't been in before. Affordable housing will always get some attention. Even if you are in a recession, you can still develop it.
For reprint and licensing requests for this article, CLICK HERE.