LA Companies Turn Heads at CES
Quibi streaming slate, Ring gear and Hyundai flying cars generate buzz
Friday, January 10, 2020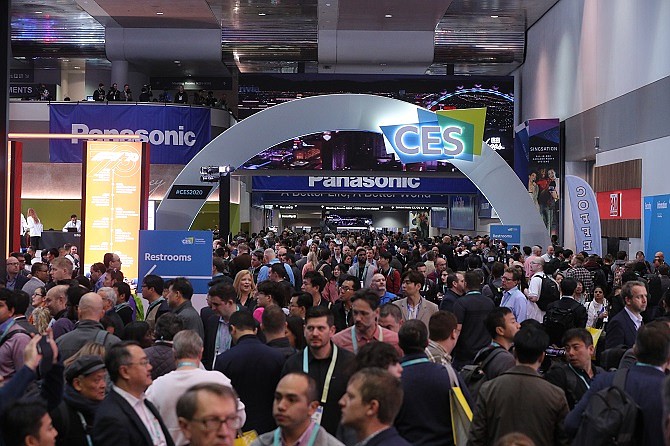 From ambitious streaming services to fantastical flying cars, Los Angeles companies demonstrated innovative concepts in droves last week in Las Vegas at the 2020 Consumer Electronics Show.
Among the local names making a splash at the conference, hosted annually by the Arlington, Va.-based Consumer Technology Association, were Hollywood-based Quibi, Santa Monica-headquartered Ring Inc., and South Korea's Hyundai Motor Co., which has offices in Torrance.
During their keynote speech, Quibi founder Jeffrey Katzenberg and Chief Executive Meg Whitman outlined their bold plans for the short-form streaming service, which is slated to debut April 6.
Katzenberg and Whitman said Quibi will roll out 175 new shows in its first year and three hours of fresh content each day. Every Quibi program will be designed with the smartphone viewer in mind and optimized for mobile consumption.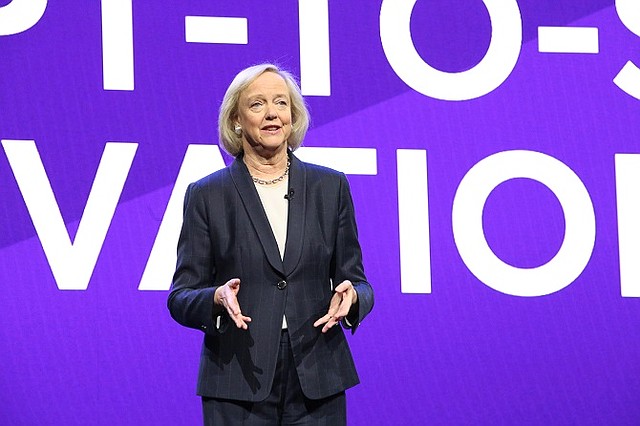 "That's nearly 35% more content than a television network delivers during their primetime schedule," Whitman said.
Quibi will charge users $5 to $8 per month and will rely on ads as a source of revenue. In late 2019, the company announced it had already sold its entire ad budget for the year, bringing in roughly $150 million.
Whitman and Katzenberg said during their keynote address at CES that Quibi recently closed an additional $400 million equity funding round from undisclosed investors and will use the funds to expand its marketing and content budgets.
Quibi has raised roughly $1.4 billion to date.
Other local streaming companies attending CES included West Hollywood-headquartered Pluto TV and Santa Monica-based Hulu.
Pluto unveiled a new logo at the conference, and Chief Executive Tom Ryan said the free service would be moving away from the traditional appointment-based viewing model. Pluto was acquired last year for $340 million by New York-based Viacom Inc.
NBCUniversal, based in Burbank, teased Peacock, the upcoming streaming service based on the company's extensive content library. The streamer will feature exclusive broadcast rights to hit shows like "The Office" and "Parks and Recreation," both of which are now available through competitor Netflix Inc.
As expected, Santa Monica-based security system developer Ring previewed several new products at this year's exhibition.
The Amazon.com Inc.-owned company plans to expand into remote gate openers and offer a broader array of solar-powered outdoor lighting. It also announced it would update its existing mobile app to better serve as a command center to control its expanding fleet of devices.
The company has filed eight grants for equipment authorization with the Federal Communications Commission since Oct. 22, including updates to its Chime and Chime Pro network extenders, a stick-up surveillance camera, and a third-generation video doorbell, which has not yet hit the market.
Torrance-based Phyn, which develops water conservation hardware and software for homes and multifamily buildings, announced two new products at CES.
The Phyn XL 1.5" and XL 2" are the next generation of Phyn's auto shut-off water monitoring hardware and will be available "in the first half of 2020," Chief Executive Ryan Kim said in a statement.
Hyundai showed off a flying car concept — a "Blade Runner"-esque take on what it calls "a personal air vehicle" of the future.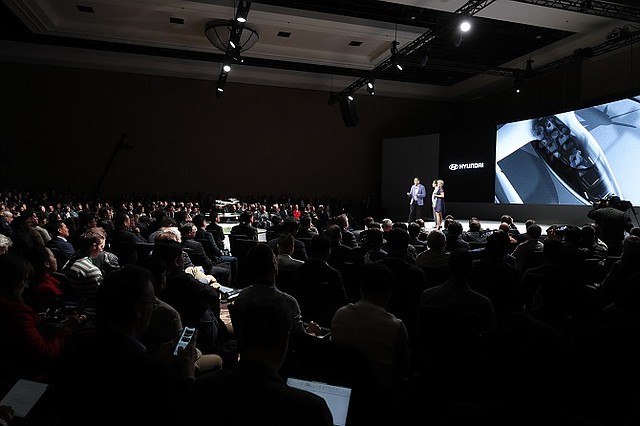 The company also hinted at working with Uber Technologies Inc. to turn the flying cars into air taxis, a service Uber has said it wants to develop in the near future.
In a press conference at CES, Hyundai called the concept "the democratization of flight."
The annual conference brought together some 4,500 tech and consumer products exhibitors, showing off new and updated products and offerings for more than 170,000 attendees.
For reprint and licensing requests for this article, CLICK HERE.