Local Developers Shift to Opportunity Zones
Companies change their focus and embrace program
Friday, January 3, 2020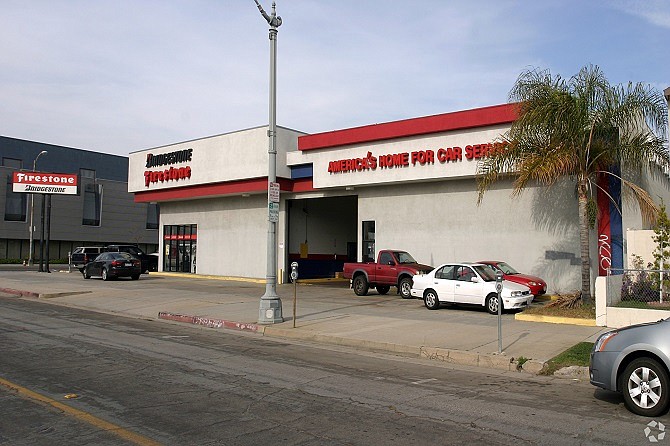 StarPoint Properties, Clearinghouse Community Development Financial Institution and Cityview are among the Southern California-based companies betting on opportunity zone investments in Los Angeles.
Opportunity zones are aimed at increasing development in economically distressed areas by allowing investors to defer taxes on capital gains. The zones were authorized by the Tax Cuts and Jobs Act, which became law at the end of 2017.
"We just shifted most of our focus from investment real estate, mainly in apartments, to the opportunity zone program," said StarPoint Properties Chief Executive Paul Daneshrad. "It's the first time in our history where we've migrated most of our team, resources and focus into a specific program."
Daneshrad called the program "extra-
ordinary," adding that it could have a huge, positive impact on the community.
"Traditionally, we would focus on communities or areas that were higher growth, higher demographics and just had what I would consider better fundamentals," Daneshrad said. "This program, because of the tax incentives, allows us to go into communities that our investor capital would not allow us to go into before.
"Now our investors will follow us into these areas, and we can make significant change where we couldn't otherwise," he added.
Beverly Hills-based StarPoint is working on one opportunity zone project in Long Beach. The group is tearing down a former car repair shop at 636 N. Locust Ave. in Long Beach to make way for a multifamily project with roughly 150 units.
The company is also looking at an old industrial building in Compton.
In 2020, StarPoint is hoping to develop 15 projects in opportunity zones, targeting Hollywood, Long Beach, Canoga Park, South L.A. and Riverside.
Daneshrad said South L.A. had "been overlooked as far the amount of capital. It can really help communities like that."
Lake Forest-based Clearinghouse CDFI also plans to focus on opportunity zones in L.A.
In December, the group closed on a 31-unit multifamily construction project in Koreatown.
"Over the years, we've been involved in making loans that have some kind of a tangible community impact," said President and Chief Executive Doug Bystry. "When we heard about the opportunity zone program, we quickly realized that this could be a fantastic opportunity to bring additional capital into low-income communities that have traditionally lacked access to that capital."
Clearinghouse is planning to take a more active role in opportunity zones as a developer or co-developer on projects.
Bystry said the company is looking to invest in projects that can have a positive impact on the community.
He said the group was interested in L.A. specifically because of his company's Southern California headquarters and the need for affordable housing in the area.
"L.A. as a city has certainly one of the highest percentages of eligible areas," Bystry said. "We have a number of projects that we are pursuing right now. Our pipeline is pretty robust. We are only limited by our ability to find opportunity zone investors."
By the end of 2020, Bystry said, the company will have another 10 projects underway totaling more than $100 million.
"We think this is a great program," he said. "We think it has tremendous opportunity. If there are folks out there with capital gains, now is the time to take advantage of it."
Century City-based Cityview has also recently sold a project in an opportunity zone with plans to explore development in other opportunity zones.
For reprint and licensing requests for this article, CLICK HERE.