Headspace Expands Office Space
Meditation app company has 60 million downloads
Originally published February 28, 2020 at 2 p.m., updated March 3, 2020 at 2:55 p.m.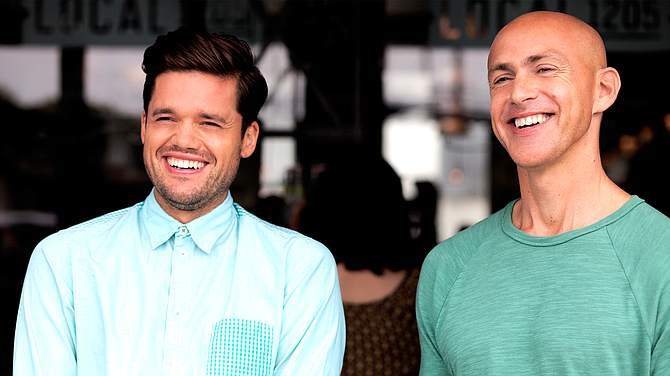 Headspace Inc. has more space.
The Santa Monica-based meditation app developer has expanded its consciousness over an additional 15,670 square feet of office space for a combined 22,000 square feet of new indoor and outdoor space. The addition brings the total Bergamot Station presence to over 43,000 square feet.
Louisa Cartwright, the company's vice president of people, said in an email that the enlarged space was needed to accommodate both increased staff and provide room for employees to take mindful breaks, such as by using the app, which has 60 million downloads.
"The purpose of the expansion is to enable our team to do their best, most innovative and creative work, and to give them the space and support to take mindful breaks throughout the day," Cartwright said.
"This isn't a new concept for us," she said, "but the expanded headquarters now allows us to more fully reflect that goal for our entire team."
The newly configured space features freestanding meditation pods, quiet areas for employees and flexible workstations.
Santa Monica-based Montalba Architects led the redesign project. It also renovated the office's lounge, outdoor space, meeting rooms and kitchen.
"We were challenged with finding unique ways to bring Headspace's new office to life by seamlessly juxtaposing group and individual spaces," Montalba Architects founder David Montalba said in a statement.
Neither party would disclose the cost of the renovation nor the time it took to complete.

Headspace competitors include Calm.com and Meditation Studio.
Headspace, which launched its app in 2012 and now has 2 million subscribers, charges $70 annually for a selection of several hundred meditation recordings, ranging from two to 20 minutes.
Andy Puddicombe formed the company in 2010 after leaving a career in sports management to become a monk. Following 10 years studying meditation, Puddicombe met co-founder Richard Pierson, a London advertising executive overwhelmed by stress. They moved the company to Santa Monica in 2013.
Headspace raised $34.3 million in a Series A round in September 2015 led by investor Peter Chernin's Playa Vista-based Chernin Group. The round's investors included actor Jared Leto and Jessica Alba's Honest Co.
The company announced in February that it had raised another $93 million in a Series C round led by Paris-based Blisce. Participating companies included New York-based Waverley Capital. Headspace will use the capital to continue growing its B-to-B segment, investing in its health care-focused digital subsidiary Headspace Health, and expanding internationally, according to the announcement.
For reprint and licensing requests for this article, CLICK HERE.