Green Dot Earnings Top Estimates, Revenues Fall Short
Thursday, February 27, 2020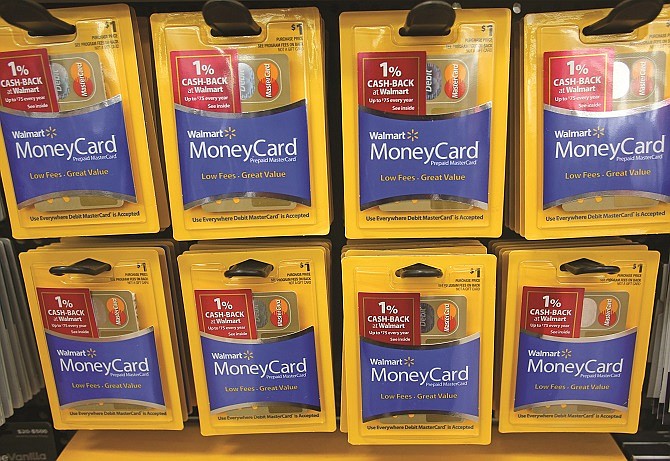 Pasadena-based Green Dot Corp. beat analyst estimates with fourth quarter earnings of $1.7 million, but earnings still slipped 75% year over year.
The company's quarterly revenues of $238 million fell short of estimates but were slightly improved versus the same quarter in 2018.
Annual earnings for 2019 were just under $100 million, or $1.88 per share, on revenues of $1.06 billion.
Green Dot's share price saw a slight boost on the earnings beat, which did little to offset the stock's general downward trend.
The company's share price has fallen nearly 48% over the last year as declining profits, rising competition and an unexpected management shakeup eroded investor confidence in the financial technology pioneer.
In December, Green Dot founder and Chief Executive Steve Streit stepped down after leading the company for 20 years. Chief Financial Officer Mark Shifke retired concurrently.
In a statement at the time, Streit attributed the move to the company's 20-year anniversary, which he had set as a benchmark with his family for retirement.
The abrupt nature of the retirement announcement — less than two weeks before the change was to take effect — took many analysts by surprise.
Green Dot has faced stiff competition in recent years from a host of upstart neobanks such as San Francisco-based Chime Financial Inc. and Marina del Rey-based Aspiration Partners Inc., as well as digital payment services like Venmo and Cash App.
Despite their reputation for targeting digitally savvy millennials, many of these companies have attracted significant numbers of unbanked and underbanked customers. This result has eaten into Green Dot's core client base for its flagship prepaid debit cards.
In response to increased competition, Green Dot has ramped up marketing efforts, further eroding profits. The company launched new products such as its Unlimited Cash Back Account, which combines the features of a high-yield savings account and a cash-back debit card. It also increased the emphasis on its platform-as-a-service business.
Uber Technologies Inc.'s Visa debit card, used to pay drivers, Walmart Inc.'s Money Card, and Apple Inc.'s Apple Pay all use Green Dot technology.
Banking and finance reporter James B. Cutchin can be reached at jcutchin@labusinessjournal.com or (323) 556-8332. Follow him on Instagram or Twitter @jamesbcutchin.
For reprint and licensing requests for this article, CLICK HERE.