Xencor to License Food Allergy Drug
Deal with Aimmune could bring up to $400 million before royalties
Friday, February 14, 2020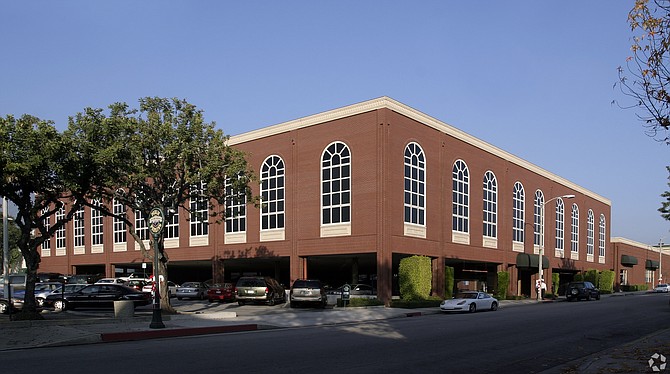 Monrovia-based biopharmaceutical company Xencor Inc., announced it has granted a license to Bay Area-based Aimmune Therapeutics Inc. to further develop and commercialize a drug to treat asthma symptoms from food allergies.
In return, Xencor will receive $5 million in upfront cash and $5 million in Aimmune stock, according to the Feb. 5 announcement.
Once the drug, now known as AIMab7195, clears development, regulatory and commercialization milestones — as it's likely to — Xencor will be eligible to receive up to another $385 million as well as an ongoing royalty revenue stream of between 5% and 15% from Brisbane-based Aimmune's commercial sales of the drug.
Under the licensing agreement, Aimmune will be responsible for costs associated with clinical trials, regulatory approval and commercialization of the drug.
"Aimmune's focus, clinical success and regulatory expertise in food allergy demonstrate their capability to advance AIMab7195 with highly complementary (drug) pipeline programs to create new options for people living with food allergy," Xencor Chief Executive Bassil Dahiyat said in the announcement.
Shares of Xencor rose 5.6% on Feb. 5 — the day of the announcement — to close at $36.15. The stock's price has continued trading in the $36 range, closing Feb. 12 at $36.17.
Aimmune aims to pair the drug it licensed from Xencor with its Palforzia drug that recently received approval from the Food and Drug Administration to treat peanut allergies, according to David Nierengarten, an analyst with downtown-based Wedbush Securities who follows Xencor. The aim is to offer a broader range of treatments for food allergies.
"A partnership (between these two companies) was anticipated, and we had modeled for one," Nierengarten said in his Feb. 5 research note on Xencor.
AIMab7195 is a monoclonal antibody made by immune cells cloned from a single parent cell. There are a wide range of monoclonal antibodies on the market and in various stages of clinical development that are designed to bind with certain proteins or other cells to stimulate the body's immune response to various conditions or diseases, including allergies and cancer.
Another analyst, Edward Tenthoff with Minneapolis-based Piper Sandler Cos., said in his Feb. 5 research note that the licensing deal with Aimmune is one of several pacts that Xencor has made for various drugs using its antibody technology platform.
He noted that Xencor last month licensed two of its drug technologies to Foster City-based Gilead Sciences Inc., which is developing an antibody-based drug to fight HIV. Financial terms of that deal were not disclosed.
For reprint and licensing requests for this article, CLICK HERE.