Tinder Boosts Earnings for Parent Match Group
Digital dating service reports a 36% jump in users for 2019
Friday, February 14, 2020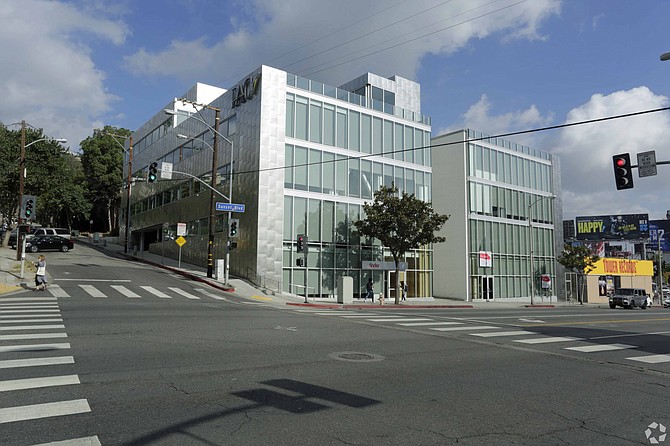 Dating app owner Match Group reported an estimated 16% annual increase in net income in fiscal 2019, due largely to Tinder, its highest-performing subsidiary.
West Hollywood-based Tinder is one of seven dating services owned by Match Group, but it accounts for nearly half of the company's revenue.
Match, based in Dallas, reported $2.1 billion in revenue in 2019 with Tinder generating $1.2 billion of that total — a 43% increase from the previous year.
The company did not disclose Tinder's net income or losses.
Tinder generates revenue from advertising partners and two paid monthly subscription services, which charge users $10 to $30 per month.
Its paid offerings allow subscribers to see who has liked them, operate a profile in various countries while traveling and browse ad-free, among other features.

A growing number of monthly subscribers helped boost Tinder's revenue: It counted 5.9 million global users in the fourth quarter of 2019, a 36% annual increase. Roughly 4.1 million of those users are paid subscribers, the company says.
"The dating app is expected to continue to drive (Match's) results with top-line and margins boosted by the introduction of paid services, coupled with a focus on growth from advertising revenue," Joe Cornell, analyst for advisory firm Spin-Off Research, said in a December report.
Unlike some other Match Group properties, including PlentyOfFish and OKCupid, Tinder's dating service is available solely through its mobile application. Its mobile-first mission attracts millennials and members of Generation Z.
Tinder's rising user count is due to its courting of younger users, which inspired several new features on the app, including one released in May that matches users at music festivals. In June, working with GLAAD, Tinder added an option to include up to three terms for sexual preferences.
Tinder's social consciousness is no accident — since 2016, when it introduced upwards of 30 gender identity descriptors for profiles after facing criticism for excluding transgender and nonbinary users, the company has been aware that its core audience cares about social causes.
In its "Year in Swipe" report, published in December to highlight annual dating trends on the app, Tinder noted the difference between millennials and Gen Z when seeking mates: "Millennials connect over adventure while Gen Z bonds over changing the world ... phrases like climate change, social justice, environment and gun control topped the list of what Gen Z cares about."
While Tinder is available in 190 countries, its core user base remains in the United States.
Match Group will be spun off from its parent company, InterActive Corp., into two separate public companies, dubbed "New IAC" and "New Match." New Match will retain ownership of Tinder. The spinoff is expected to be completed in second quarter 2020.
"For all practical reasons, we believe IAC may have expedited the spinoff announcement as it seeks complete withdrawal of exposure to (Match), which has witnessed a slew of unforeseen setbacks recently," Cornell wrote.
He added that while Tinder is doing well, "Match faces concerns over sustainable growth, given Facebook's new dating offering and the Federal Trade Commission's recent lawsuit against the company alleging fraudulent practices to coerce users into taking paid subscriptions."
The FTC complaint was filed in September 2019 and alleges Match Group repeatedly sent prospective users misleading messages suggesting potential matches in an attempt to persuade consumers to sign up. The suit is still pending trial.
Match Group will also undergo a leadership shift in March when Chief Executive Mandy Ginsberg will step down after leading the company for 14 years. Former Tinder Chief Operations Officer Shar Dubey will assume the role of Match Group chief executive, effective March 1, and oversee the company's departure from IAC.
Tinder has not yet named a new operations manager.
Ginsberg announced her resignation during Match's Feb. 4 earnings call, attributing her departure to personal health reasons.
"When I started in 2006, we were just launching the second brand at Match and only 3% of relationships were from dating apps," Ginsberg said in a statement. "That number is a whopping 50% today in North America and Western Europe and growing every day across the globe."
Ginsberg added that the growing dating app ecosystem and upcoming restructuring means "the future is bright" for Match and its subsidiaries, including Tinder.
For reprint and licensing requests for this article, CLICK HERE.