Bound by Tradition
Thomas Blumenthal I Gearys Beverly Hills
Friday, February 14, 2020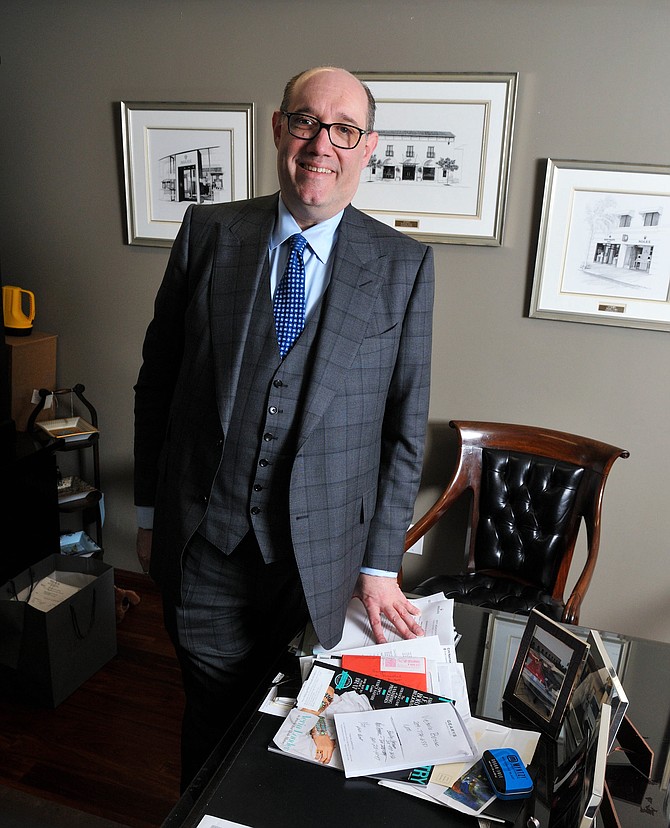 Gearys Beverly Hills, curator of luxury dinnerware, jewelry, watches and gifts, is celebrating its 90th birthday in 2020. Its chief executive and president, Thomas Blumenthal, said the anniversary makes the Beverly Drive shop the oldest privately owned retail store in Beverly Hills.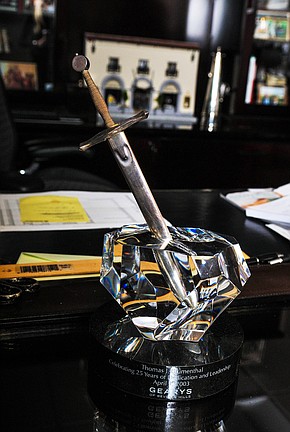 Blumenthal has not been at Gearys quite that long, although he has worked for Gearys since the age of 13. But for him, Gearys has always been a family affair.
When the retailer began its life in 1930, Gearys Beverly Hills was a small art supply and gift shop named for its founder, H.L. Geary. In 1953, Geary retired and sold the store to Fred and Ruth Meyer, who brought the focus to dinnerware and gifts. Blumenthal is Fred and Ruth's grandson.
"I always like to say that we started in the middle of the Depression … and became the height of luxury," Blumenthal said during a recent visit from the Business Journal.
He readily acknowledges less interest in traditional luxury items, such as fine china and silver, among younger people than their parents. Gearys has been adapting by offering items and designs that fit with a more casual lifestyle, he said.
Still, he said hundreds of marriage-bound couples sign up for Gearys' renowned Gift Letter Registry each year. And when it comes to gifts and keepsakes, his view is that nothing can replace tradition.
"Pretty much everything we sell has a story," Blumenthal said. "And when (items) are purchased, or given as a gift, the story begins. Whether it's your first watch or your fifth watch, usually there is a milestone attached to it."
Gearys is noted for purveying Rolex and Patek Philippe watches, along with select retail items that can fetch millions. At the same time, customers "can buy something here for $20 and have it wrapped in a Gearys box," he said. "At Christmastime we have lots of gifts in the $20 range."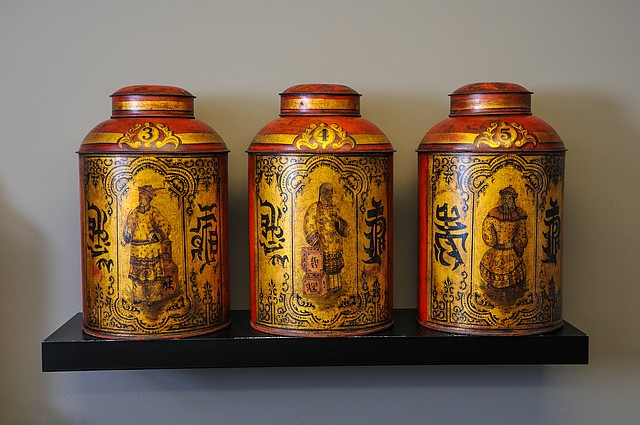 The store's elegant treasures populate the showrooms at street level and upstairs. Downstairs, Blumenthal's office is also steeped in tradition befitting the store's iconic history. It's filled with his favorite Victorian furniture and antique Asian artifacts, much of which he collected during his business travels. His wardrobe also reflects a traditional bent.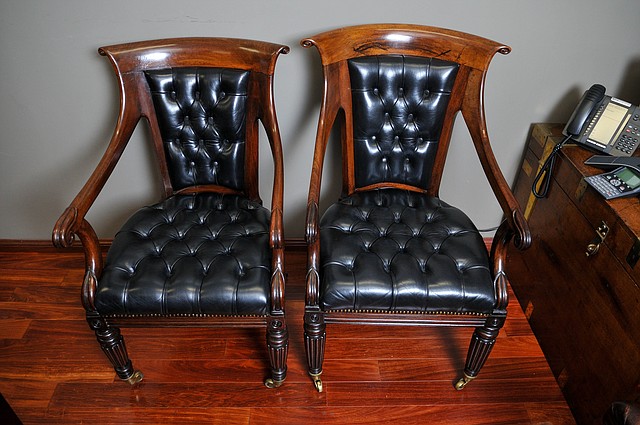 "I wear a three-piece suit when I can," he said. "Not many people do that, but I think for what I do, that's important. We sell cufflinks, so I wear French cuffs six days a week. How many people do that? But I try to promote (our items) as much as I can."
On this day, Blumenthal paired his custom-made, French-cuff shirt with a Tom Ford suit and a platinum Rolex.
Despite his buttoned-down demeanor, Blumenthal admitted he's a bit of a shopaholic when it comes to his neckwear. "My ties are always Charvet," he said. "When I go to Paris, I go to their store on the Place Vendôme. … I probably buy 30 ties in 10 minutes."
See the full executive style photo spread in the Feb. 17, 2020, print edition.
For reprint and licensing requests for this article, CLICK HERE.