Silicon Beach Bash
Local tech execs are lifting LA to new heights
Friday, February 7, 2020

While Silicon Valley remains home for many technology industry heavyweights, Los Angeles is rapidly gaining ground as a hub for both startups and established firms.
Companies seeking to capitalize on the region's wealth of talent have flooded into the corridor of Southern California coastline known as Silicon Beach over the last decade.
Some of these companies are native to Los Angeles while others have come from outside — including Silicon Valley — to build a sizeable presence in the business community here.
The executives driving these innovative businesses range from household names — at least in the business world — to rising stars.
Together, these men and women have helped build Silicon Beach into an economic juggernaut.
"The high-tech sector in L.A. County employs more (workers) than any other county in the U.S.," said Lawren Markle, a spokesman for the Los Angeles Economic Development Corp. "On a county-level basis, L.A. County has more tech jobs than any other county in the Unites States."
Gaming players
Gaming is a massive industry in Los Angeles.
Major studios calling L.A. home include Activision Blizzard Inc., Riot Games Inc. and a legion of small, independent publishers, including Scopely Inc., Jam City Inc., and Nix Hydra Games Inc.
Not only has the region become a dominant force in the industry, it's leading the global esports evolution.
Santa Monica-based Activision Blizzard, headed by Robert Kotick, is one of the area's oldest game studios, established in July 2008 when Activision bought Vivendi Games. Since then, the company has captivated audiences around the globe with blockbuster console titles, such as "Call of Duty" and "Overwatch."
More recently, the company has become a power with esports leagues whose fans and revenue grow each season.
Activision recently retooled its "Call of Duty" League, which now features 12 teams, including two from Los Angeles. Sponsored in part by Sony Corp., the "Call of Duty" League's first season began Jan. 24.
Major entertainment companies, such as Warner Bros. and Sony, also operate gaming studios in Silicon Beach. Sony has a game development team in Culver City, while Warner Bros. Interactive Entertainment produces games in Burbank.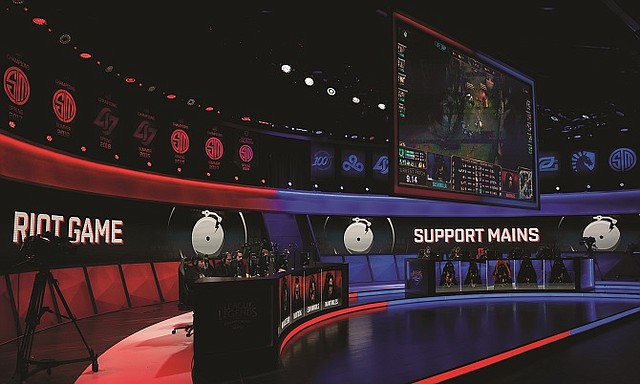 "League of Legends" developer Riot Games, which is led by Chief Executive Nicolo Laurent and Chief Operating Officer Scott Gelb, launched in West L.A. in 2006. It rolled out its flagship "League of Legends" title in 2009.
The company was acquired by Chinese technology conglomerate Tencent Holdings Ltd. in 2011 for about $400 million, according to funding tracker PitchBook Data Inc.
Riot established a new publishing arm in December called Riot Forge, which will aid independent publishers in developing new titles that expand the "League of Legends" universe.
Media takeover
Of course, gaming is just part of the tech story in Los Angeles where several of the industry's global media titans have developed substantial operations.
Executives say proximity to studios, networks and other major entertainment players is part of the allure. Then there's the wealth of qualified graduates from the region's high-performing engineering schools that makes L.A. a must-have location for most major brands.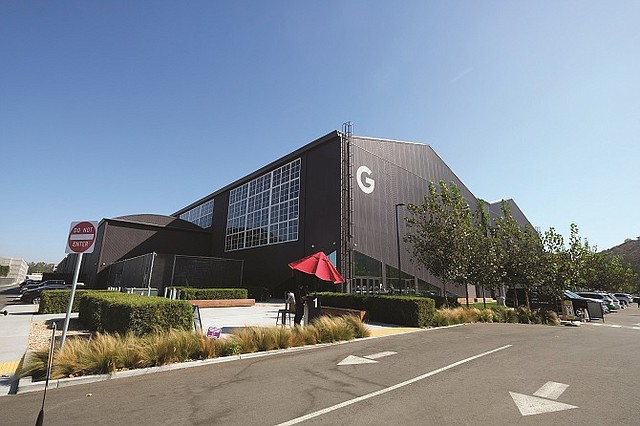 Alphabet Inc.-owned Google established an office in Santa Monica in 2003 and has been expanding in the area ever since. It currently employs about 2,000 people in the region, including top local executives Dan Siegler, head of industry in L.A. at Google, and Susanne Daniels, global head of original content at YouTube.
Google took over Playa Vista's former Spruce Goose hanger in November 2018 to house the company's YouTube entertainment division. It also operates a YouTube studio that encompasses 41,000 square feet of production space in nearby Playa Vista.
And the company is just warming up in Los Angeles. In 2022, Google will begin a 14-year lease for all 585,000 square feet of the former Westside Pavilion shopping center in West L.A.
Social media behemoth Snap Inc., created by Evan Spiegel and Bobby Murphy, is a homegrown product. Based in Santa Monica, the company continues to expand, driven by continuing growth in followers.
Facebook Inc., which operates 84 offices globally to support its roughly 2.8 billion users, has a sizable location in Playa Vista, not far from Google.
Home to more than 300 employees, the company houses various divisions there, including software engineering, product management and sales. Facebook set up shop in Los Angeles partly to be closer to other video producers.
Facebook Chief Financial Officer David Wehner told the Business Journal in November that the company was looking to make more than 40 additional local hires as it expands its TV and movie teams, among other units.
Wehner said Facebook's L.A. office is "focused on driving video adoption and … long-term social strategy with the most important broadcasters, networks, movie studios and streaming services."
Video-sharing social network TikTok is another company that's growing rapidly in L.A. The burgeoning tech business has had a presence in Los Angeles County since its 2016 launch and opened a new office in Culver City on Jan. 22.
"While we are a global company, having a permanent office in L.A. speaks to our commitment to the U.S. market and deepens our bonds with the city and the talent and companies that call it home," TikTok General Manager Vanessa Pappas said in a statement.
For TikTok, he explained, the office "sits at the intersection of technology and entertainment, physically and figuratively."
TikTok has about 400 employees and more than 26 million users across the United States.
The newest entrant in the entertainment tech space is Quibi. Founded by Jeffrey Katzenberg and headed by Meg Whitman, the subscription service plans to offer up bite-sized, high-quality programming. It is scheduled to launch in April.
Other big names
Los Angeles is also home to an array of tech startups that are making instrumental changes in industries such as aerospace, enterprise software, home services and consumer products.
Ring Inc., for instance, the home security firm founded by Chief Executive Jamie Siminoff in 2013 and acquired by Amazon.com Inc. in 2018, is based Santa Monica.
Electric mobility firms Bird Rides Inc., Wheels Labs Inc., and Razor USA have set out to change how the city commutes. Brothers Josh and Jon Viner, who formed Wheels, are also the founders of Wag Labs Inc., which helps pet owners find gig economy workers to walk their dogs.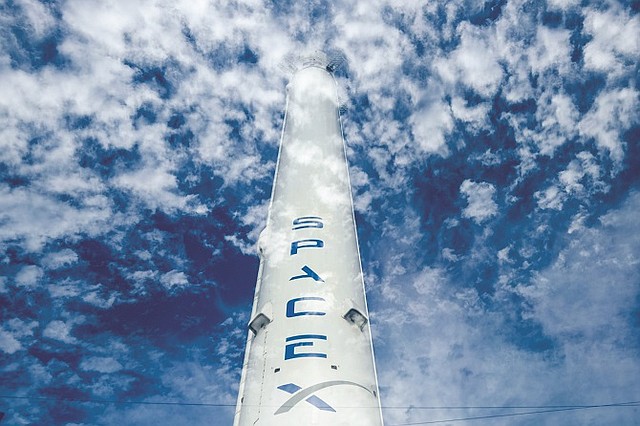 The region's aerospace and infrastructure industries are hard to ignore, with firms like Elon Musk's Space Exploration Technologies Corp. and tunneling firm Boring Co. in Hawthorne.
Not far away is Aerospace Corp., headed by Chief Executive Steve Isakowitz. SpinLaunch Inc., helmed by Chief Executive Jonathan Yaney, is located in Long Beach.
Pasadena-based Caltech and downtown-based Virgin Hyperloop One are also critical players in the space.
Return to the 2020 Who's Who in Tech Special Report.
For reprint and licensing requests for this article, CLICK HERE.