Software Startups Deliver Innovation
ChowNow, Ordermark and ServiceTitan connect companies, consumers
Friday, February 7, 2020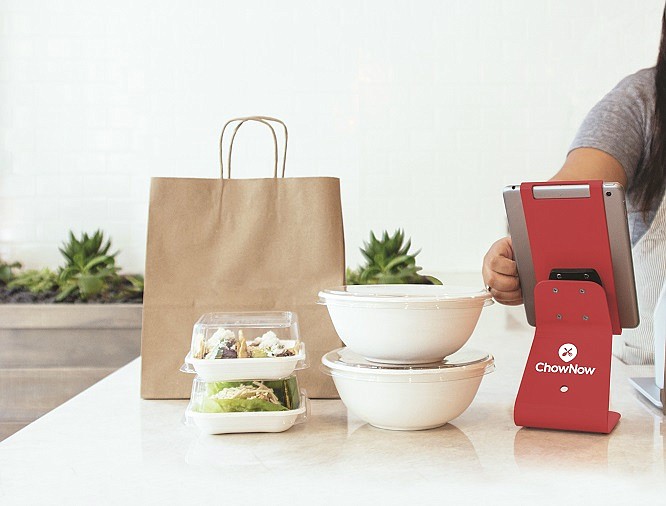 While some technology developed by L.A.-based software startups is invisible to the average consumer, the impact is anything but.
Take the on-demand delivery space, where companies are cropping up across Los Angeles to meet quick-service expectations.
That includes the likes of Playa Vista- based ChowNow Inc., which was established to connect restaurants to hungry users quickly and easily.
Then there's Ordermark Inc., the online ordering platform created by Canter's Deli heir Alex Canter. The software company acts as a technological middleman, consolidating orders from a myriad of ordering platforms into a single interface that helps kitchens speed their food out to the proper address.
The enterprise software market is also growing consistently. It includes companies such as ServiceTitan Inc. The thriving Glendale-based business that helps home services companies streamline their operations has raised $326 million since its 2012 launch.
Downtown-based OriginClear Inc. provides water treatment and cleanup technology to water service companies and commercial property owners.

Similarly, Pasadena-based Tetra Tech Inc. provides analytics and resource management software, as well as water-related services to clients, including the U.S. government.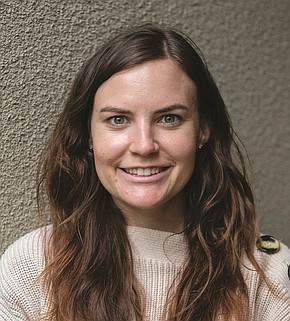 Stacey Ferreira
Forge Technologies Inc.
Chief Executive
At a time of record low unemployment, retailers are looking for alternative ways to staff up and fill open positions.
That's been a boon for Playa Vista-based Forge Technologies Inc., an online platform that allows retail outlets at shopping centers and malls to share employees.
Founded by Chief Executive Stacey Ferreira in 2015, Forge's innovative approach has aided both malls and their employees. Forge works directly with the real estate investment trusts and landlords that own shopping malls to implement partnerships, then the company encourages store managers to join the platform and recruit staff to share shifts at nearby retailers.
The company has raised $4 million to date. Its backers include downtown-based venture investor Inevitable Ventures, founded in 2015 by Ron Burkle and D.A. Wallach.
The Glendale Galleria and the Mall of America are among the 10 malls in the United States using Forge software.
"With more jobs in the U.S. than people to fill them," Ferreira said, "sharing talent is the perfect way for a business operator to get access to quality employees looking for a few additional hours."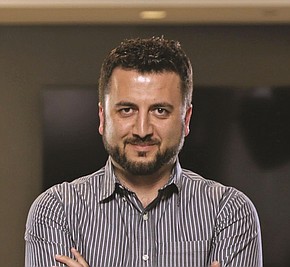 Vahe Kuzoyan
ServiceTitan Inc.
Co-Founder and President
Glendale-headquartered ServiceTitan was founded in 2012 to develop water treatment and management software, but it has since expanded to other sectors. Along the way, it has become one of the best funded startups in the area.
In November 2018, ServiceTitan raised $165 million, marking one of Silicon Beach's largest funding rounds.
Under the leadership of co-founder and President Vahe Kuzoyan, ServiceTitan is using the capital to expand rapidly — it has offices in Glendale, Atlanta and Armenia — and acquire subsidiaries that advance its technology.
"Software is quite literally eating the world," Kuzoyan said, and that has helped ServiceTitan achieve "near triple-digit growth for the last few years."
He said ServiceTitan will renew its focus in 2020 on product development.
"In order to support this hyper-growth, we are adding new products for our existing customer base to create additional revenue generation opportunities for them and developing new products for new markets," he said.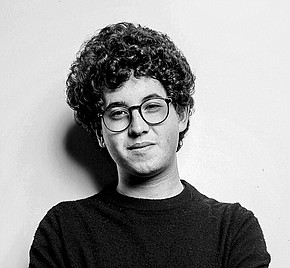 Alex Canter
Ordermark Inc.
Chief Executive
In a city lauded for its culinary complexity, there's no shortage of food delivery options. But some restaurants find the influx of online orders challenging.
That's a struggle Alex Canter, third-generation owner of Canter's Deli in Fairfax, knows all too well. To help his family cope with digital demands from customers, Canter created a platform that became Playa Vista- based Ordermark Inc.
The software firm aggregates order data for small businesses. Its business-to-business software has attracted 3,000 restaurant clients since its 2017 launch. Canter has also built partnerships with online ordering service companies and hardware providers, including Epson and Samsung.
"Our core business is very hot right now," Canter said. "There are nearly 1 million restaurants in the United States, and just 20% or so are offering online ordering to customers (and) those that are doing it need Ordermark to help them manage multiple services."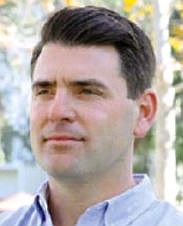 Christopher Webb
ChowNow Inc.
Founder and Chief Executive
With the likes of Postmates Inc., Uber Eats, GrubHub Inc. and other services available across the country, it's not easy for a food delivery startup to stand out.
But Christopher Webb, co-founder and Chief Executive of Playa Vista-based ChowNow Inc., is confident his platform will stick around even as others consolidate.
Webb launched ChowNow in 2011, and the company has raised roughly $62 million from the likes of Upfront Ventures and business accelerator program Launchpad LA, both based in Santa Monica.
Under Webb's direction, ChowNow started a partnership with Google last year. The delivery service aims to prioritize integrations with search partners to help users discover where to order food in their areas.
The integration "allows our restaurant partners to receive orders directly from anywhere a customer may look them up on Google," Webb said.
Also last year, Webb directed his team to rebuild the ChowNow code to make the service more efficient for the company's roughly 13,000 restaurant partners.
"In addition to upgrading our core ordering platform, we're also working on some advanced marketing tools and services for our restaurant partners," Webb said.
Return to the 2020 Who's Who in Tech Special Report.
For reprint and licensing requests for this article, CLICK HERE.