Media Draws a Crowd in Silicon Beach
Companies like Snap, YouTube, TikTok and more have proven they can attract talent along with users
Friday, February 7, 2020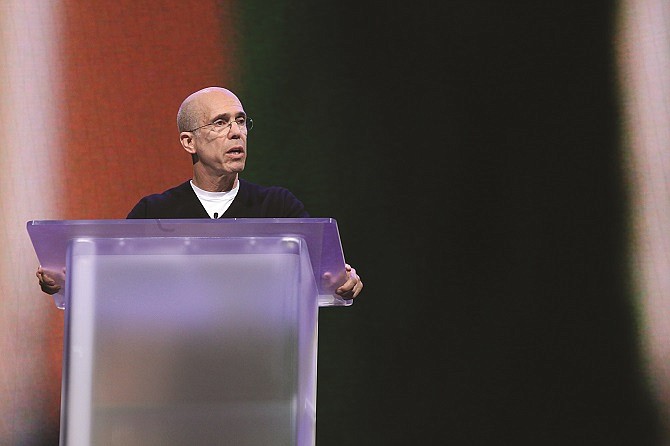 As digital media continues to evolve, and as entertainment plays an increasingly crucial role in the category, Silicon Beach has developed into an essential location for big and ambitious companies.
These media businesses proliferate in a variety of shapes and sizes across L.A. And their local leaders range from founders and CEOs to senior executives who are part of larger global organizations.
Among the social media giants dotting the landscape are the homegrown Snap Inc., founded by Chief Executive Evan Spiegel, who envisions his firm as a leader in both augmented reality technology and original programming.
Social media powerhouse Facebook Inc., from its Playa Vista digs, leans on Sibyl Goldman, who seeks ways to connect Silicon Valley with Hollywood as Facebook's head of global entertainment partnerships.
Rising social network and video platform TikTok, which has made a big impact in a relatively short time by dishing up a steady stream of short-form influencer videos, recently named Sean Kim as U.S. head of product to help expand its reach in North America.
Google's YouTube, the 800-pound gorilla of digital video, has a sizeable presence in Playa Vista and relies on Susanne Daniels, the company's global head of original content, to maintain its leadership position.
And then there's streaming behemoths like Netflix Inc., Amazon.com Inc. and Hulu to factor in.
Perhaps the most intriguing company, though, may be the newest. Quibi, which boasts a big-name pedigree with founder Jeffrey Katzenberg and Chief Executive Meg Whitman, is scheduled to launch in April as a short-form, high-quality video player to rival several of the companies previously mentioned.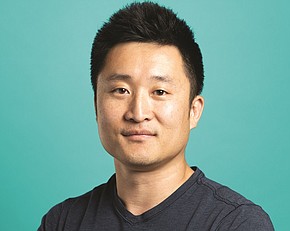 Sean Kim
TikTok
U.S. Head of Product
Seemingly overnight, TikTok has grown from an upstart social media company to an essential pop culture touchstone.
Its parent company, ByteDance Ltd., is based in China, but TikTok has had a presence in L.A. for several years.
The company originally launched as Musical.ly, a lip-syncing app that allowed users to record a voiceover of nearly anything, from popular songs to movie quotes.
U.S. Head of Product Sean Kim, a former executive at DirecTV and Amazon, joined in 2019 to help the company chase down more established competitors such as YouTube and Snapchat.
Kim said he believes augmented reality will shape the app's future.
"AR will fundamentally change the way we want to consume information and interact with the physical world around us," Kim said, "and we are excited to continue innovating in this space."
Speaking of spaces, Kim and TikTok have a newly opened office in Culver City to use as a launching pad for the company's next phase.
Sibyl Goldman
Facebook Inc.
VP of Global Entertainment Partnerships
Sibyl Goldman joined Facebook in 2014 after working as the digital lead for Ryan Seacrest Productions.
Based in Facebook's Playa Vista office, she also oversees the company's Silicon Beach operations and was tasked with building out its content team.
Goldman was recruited by Facebook specifically for her film industry experience; she worked as Yahoo Inc.'s vice president of entertainment for six years and is a member of the Television Academy.
Goldman was key to the company's early development of its original video on-demand service, Facebook Watch, which launched in fall 2018.
Under Goldman's direction, Facebook Watch has expanded to recruit top creators in the industry. Its offerings span genres, including docu-series, live sports, animation, news and game shows. The platform also invests heavily in reality TV — Goldman and her team are courting sports stars like Marshawn Lynch and Shaquille O'Neal for unscripted programming.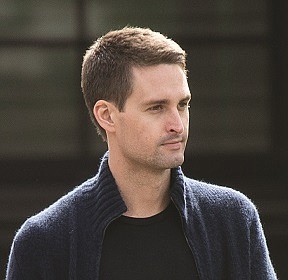 Evan Spiegel
Snap Inc.
Chief Executive
After a decade in Silicon Beach, Snap Inc. isn't a startup anymore.
And Chief Executive Evan Spiegel has his sights on new horizons.
Spiegel envisions the Snapchat mobile application, which changed the way social media users communicate and share content, as an industry leader in augmented reality programming.

He has renewed his focus on user retention and engagement after navigating several consecutive quarters with mounting net losses. Thanks to an agressive effort to reduce losses and increase daily users, the company has shown signs of a financial rebound.
Spiegel is also working to ensure that Snap competes with other digital content heavyweights. The company has deals in place with entertainment companies including Viacom to create original programming and recruits other content makers to publish their work on the app to drive user engagement.
Snap has long self-identified as a camera company, and it sells $400 Spectacles camera glasses, its lone piece of hardware.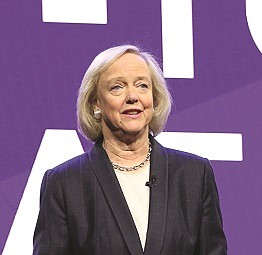 Meg Whitman
Quibi
Chief Executive
Quibi made a splash in Hollywood when the company was first announced in early 2017, largely because of its leadership.
Quibi co-founder and entertainment icon Jeffrey Katzenberg recruited technology industry veteran Meg Whitman head the short-form streaming outlet, which will be entering a crowded streaming field when it arrives in April.
But tumultuous business climates don't scare Whitman. She joined Hewlett-
Packard in 2011 just as the Silicon Valley pioneer split into two divisions. She remains on the company's board.
Under Whitman's direction, Quibi has raised roughly $1.5 billion from investors including Walt Disney Co., NBCUniversal, Lions Gate Entertainment Corp., Sony Pictures Entertainment and
Viacom Inc.
Whitman is also an investor in and adviser to several leading technology firms.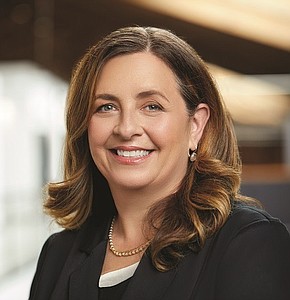 Susanne Daniels
YouTube
Global Head of Original Content
"We're constantly looking for ways to innovate, and to me that often involves rethinking the traditional models that have existed for so long," said Susanne Daniels, YouTube's global head of original content.
"For example, we're creating shows outside of the standard 30- and 60-minute model and giving fans the flexibility to watch premium programming that can be anything," added Daniels, who joined YouTube nearly five years ago.
Daniels, one of the most powerful people in digital media in Los Angeles, oversees YouTube's original programming, a paid, advertising-free division of the online video service.
Under her watch, YouTube will double its original programming slate this year and release new shows that range from strictly entertainment to educational programming.
Music remains a crucial category for YouTube, and Daniels oversaw five live-streamed concerts last year, a number she expects to increase this year.
"We listen to feedback from our audience and use that to inform our Originals strategy by investing in programming that will resonate broadly," said Daniels.
She said YouTube reaches an average 2 billion active users monthly.
Return to the 2020 Who's Who in Tech Special Report.
For reprint and licensing requests for this article, CLICK HERE.