Gaming Leaders Work Local, Act Global
Executives at Activision and Riot, among others, are making LA the hub for a burgeoning industry
Friday, February 7, 2020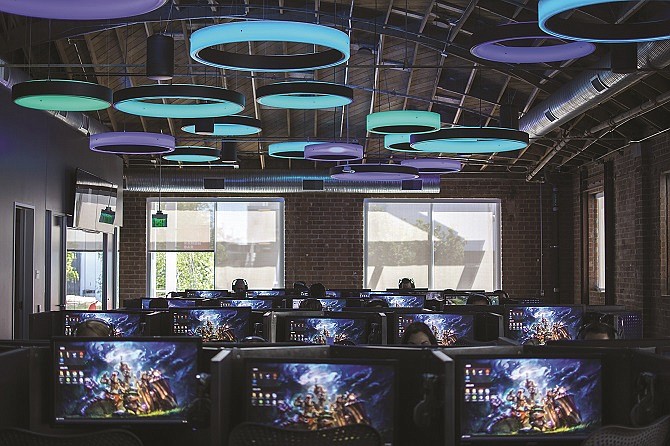 Gaming is a global industry, but few cities are as entrenched in the production and development of video games as Los Angeles.
Local companies like Activision Blizzard Inc., Riot Games Inc., Sony Corp. and Warner Bros. Interactive Entertainment, are churning out content that captivates players worldwide.
West L.A.-based game publisher Riot Games, for instance, skyrocketed to international prominence in 2009 with the online multiplayer game "League of Legends." Under the leadership of Chief Executive Nicolo Laurent and Chief Operating Officer Scott Gelb, Riot has changed the way the world views gaming competitions and esports.
Smaller publishers like Nix Hydra Games Inc., Insomniac Games Inc., Jam City Inc., Survios Inc. and Scopely Inc. are also growing at a rapid pace.
A variety of factors are driving the success of these companies, including rising mobile game sales, bolstering game libraries through acquisition and experimenting with mixed-reality play.
Of course, not every company in the space develops its own games. Some, like Torrance-based Bionik Gaming and City of Industry-based Newegg Inc., are winning with a focus on hardware.
They're able to take advantage of the synergy between hardware developers and resellers whose areas of interest often overlap as they seek sponsorship deals with expanding esports outfits.
Here's a look at local leaders who are elevating the gaming category worldwide.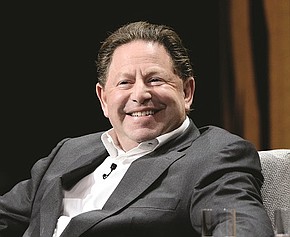 Bobby Kotick
Activision Blizzard Inc.
Chief Executive
Santa Monica-based Activision Blizzard is a stalwart of the global gaming industry and one of the oldest game studios in Silicon Beach.
Established in July 2008 when Activision acquired Vivendi Games, the company has been led since its inception by Chief Executive Robert "Bobby" Kotick.
Under Kotick, Activision has been at the forefront of the esports market and continues to pursue innovative partnerships with console-makers like Sony Corp. to create games that keep audiences engaged.

Activision's esports leagues, based on the company's "Call of Duty" and "Overwatch" titles, have become major revenue drivers and provided the blueprint for other successful esports leagues.
The company puts a priority on traditional sponsorships and franchise models for its esports leagues, which are helping to fuel growth.
Kotick is also aiming to boost Activision's free gaming network to directly compete with smaller mobile game publishers that don't charge for their content.
"As we introduce mobile and free-to-play games based on our franchises, we believe we can increase audience size, engagement and monetization across our wholly owned franchises," Kotick said in Activison's November third-quarter earnings call.
"We are confident we will remain a leader in connecting and engaging the world through epic entertainment," Kotick added.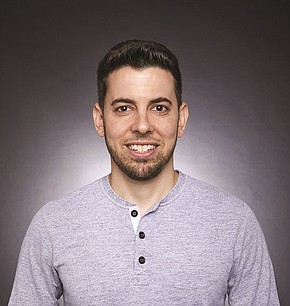 Scott Gelb
Riot Games
Chief Operating Officer
It's not an overstatement to say Riot Games changed the face of online multiplayer gaming when it launched its flagship "League of Legends" title in 2009.
It's a vast online world in which players role play as their favorite mythical creatures. It didn't take long for "League of Legends" to morph into a lucrative esport for Riot.
Teams pay about $30 million each to compete in the company's "League of Legends" Championship Series, or LCS, esports tournament.
Chief Operating Officer Scott Gelb joined Riot as a software engineer when the company launched in 2006. Since then, he's held a variety of roles, including chief technology officer.
Under Gelb's leadership, Riot continues to expand its game offerings while advancing esports through the LCS.
Gelb is working to improve Riot's multiplatform functionality, which could open Riot's consumer market even further.
"Our Platform Group has built the infrastructure needed to take us from a single game on a single platform to a limitless future with multiple games across multiple platforms, all able to interact with each other seamlessly," Gelb said.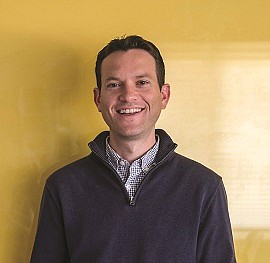 Ari Segal
Immortals Gaming Club
Chief Executive
Immortals Gaming Club got its start in 2013 as a boutique esports franchise owner based in Culver City. Since then, it has expanded to become one of esports' most powerful competitors.
Immortals is beginning to consolidate the disparate esports field under the direction of Chief Executive Ari Segal. The company is making key acquisitions of other esports teams and gaming platforms.
"We look to partner with other industry stakeholders on new ventures and activity where we, given our brand's reach, or knowhow, have differentiated knowledge, access, or opportunity to pursue a particular initiative," Segal said. "These are longer-term, asset development bets."
In June, Immortals bought Dallas-based Infinite Esports & Entertainment, which owns several pro esports teams. Immortals was able to turn that acquisition into additional income by selling teams that belonged to Infinite, including a Nov. 15 sale of The Houston Outlaws, a team that competes in Santa Monica-based game publisher Activision Blizzard's "Overwatch" League.

Segal came to Immortals after a tenure in pro hockey. He helped run the business side of several teams including the Anaheim Ducks and the Arizona Coyotes. His experience in traditional franchised sports management is key to the way Immortals runs and monetizes its esports operations.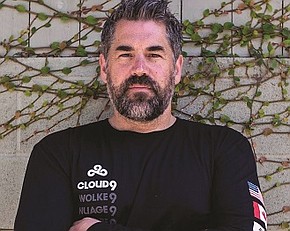 Jack Etienne
Cloud9 Esports Inc.
Chief Executive
Cloud9 Esports Inc. is a force to be reckoned with in the esports world.
The organization has more than 10 teams, each competing in its own esport. It was named esports organization of the year in 2018 by the Esports Awards and ESPN.

Etienne is at the center of Cloud9's success. He saved the team from oblivion by purchasing its roster and brand from its former owner, Quantic Gaming, in 2013 after Quantic filed for bankruptcy.
A graduate of UC Santa Barbara, Etienne came to Cloud9 with experience running an esports outfit — he served for nearly two years as general manager and sales lead at SoloMid Corp., an esports firm that runs Cloud9 competitor TeamSoloMid.
Etienne also pushed Cloud9 further into streaming, and it entered into a partnership in June 2018 with Santa Monica-based Mammoth Media Inc. to allow fans to use Twitch to stream team competitions.
Etienne also joined Cloud9 with a wealth of private equity connections, and he has helped the organization secure roughly $82 million from venture investors to date. Cloud9's largest funding round, worth $50 million, was solidified in October 2018 and included investor Robert Hohman, the chief executive of Glassdoor Inc.
Cloud9 used the funding, in part, to construct a 30,000-square-foot headquarters that houses practice and office space.
Return to the 2020 Who's Who in Tech Special Report.
For reprint and licensing requests for this article, CLICK HERE.