Continental Arranges Financing
Mortgage firm secures $40M for multifamily properties
Friday, February 7, 2020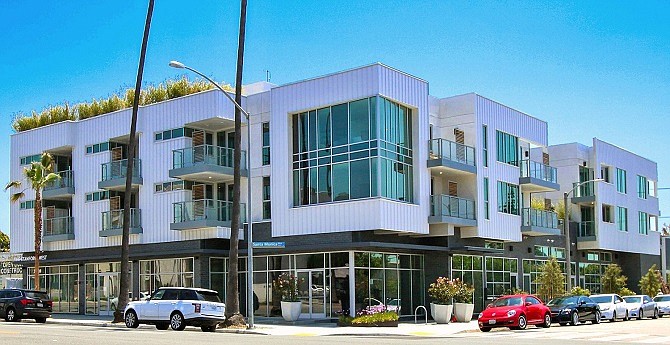 Four multifamily properties in Los Angeles County have received more than $40 million in financing, mortgage banking firm Continental Partners announced Jan. 30.
The company secured financing for two projects in Koreatown, one in Valley Village and one in Santa Monica.
Continental Partners' J.M. Grimaldi and Brian Asheghian arranged the financing.
"Demand for rental units throughout greater Los Angeles remains at record highs, with vacancies consistently posting well under 4% throughout the metropolitan area," Grimaldi said in a statement.
"That said, the market is also experiencing an incoming wave of construction deliveries. For these clients, we were able to successfully demonstrate the values of their assets and strategies to lenders amidst this influx of new product to secure competitive financing terms," he added.
Koreatown has been a hot market for multifamily development. Continental Partners secured a $12.62 million construction loan for a 52-unit multifamily development in the area.
The loan funds nearly 73% of the construction up front. It is a construction-to-permanent, 10-year fixed loan.
Continental Partners also secured a $7.34 million permanent loan for a newly built, 21-unit multifamily property in Koreatown.
In Santa Monica, Continental Partners closed $11 million in refinancing for a recently built mixed-use asset. The property has 26 multifamily units and retail space.
Asheghian said in a statement that the group had a construction loan nearing its end. The borrower got a seven-year, nonrecourse loan with five years of interest-only payments.
"Although the asset had received the certificate of occupancy, the retail space was vacant and was not anticipated to be leased by the time the construction loan matured," Asheghian said in a statement. "After strategically exploring several options, we were able to source a lender specializing in multifamily to fulfill the sponsor's requests."
Continental also locked in financing for a 26-unit development in Valley Village. The project received a roughly $9 million construction loan.
"We were able to structure an all-in debt package with a fixed construction period that rolled into permanent financing, without the need to go back to market once construction is complete," Grimaldi said in a statement.
For reprint and licensing requests for this article, CLICK HERE.