Helping the World Buzz, Ride and Scoot
Consumer tech companies like Ring, Canoo and Bird are changing industries
Friday, February 7, 2020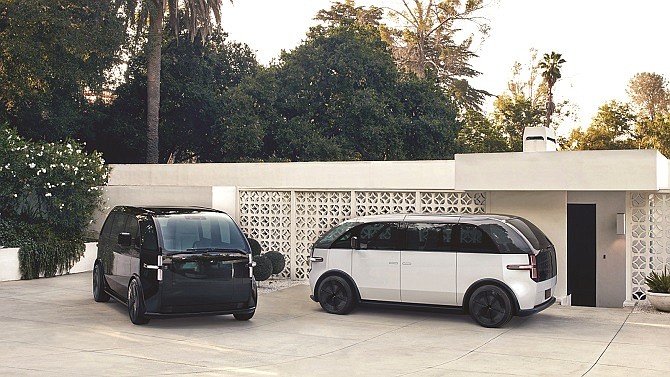 Video doorbells. E-scooters. Electric vehicles.
Los Angeles consumer tech companies and the executives who launched them have been at the forefront of some of the most successful — and ubiquitous — products and services of the past decade.
That includes Santa Monica-based Ring Inc., which was launched under the leadership of Chief Executive Jamie Siminoff and reshaped the home security landscape. It was acquired by ecommerce titan Amazon.com Inc. in April 2018.
Bird Rides Inc., of course, helped change the scale of urban mobility. Chief Executive Travis VanderZanden's Santa Monica- based company has become synonymous with short-term transportation. Bird's black-and-white electric scooters are frequently seen on the streets of Los Angeles and other major cities worldwide.
Then there are local businesses with lofty ambitions and promising tech that are still in the early stages of development. That includes West Hollywood-based Wheels Labs Inc., founded by Josh and Jon Viner, who are looking to rival Bird with their dockless electric-powered bikes.
Torrance-based Canoo Inc. is another innovative newcomer that's targeting one of the largest sectors of consumer technology: electric vehicles.
Helmed by Chief Executive Ulrich Kranz, Canoo's EV is expected to launch on a subscription-only basis in 2021 after opening its waitlist in January.
Here's a rundown of the leaders behind some of the most prominent — and promising — local consumer tech companies.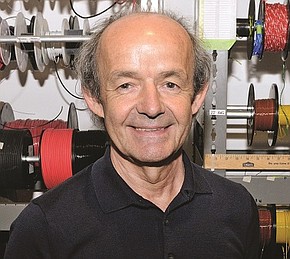 Ulrich Kranz
Canoo Inc.
Chief Executive
Torrance-based electric vehicle-maker Canoo is betting Angelenos are in the market for a radically new type of car with a flexible ownership model.
Chief Executive Ulrich Kranz has been with the company since its beginning in 2017, but his experience in the auto industry spans decades.
Before co-founding Canoo, Kranz spent nine years as BMW's senior vice president of its BMW i line of electric vehicles. He also worked as chief technology officer for Canoo rival Faraday & Future Inc.
Though Canoo's design and selling methods are unorthodox — it has described its car's interior as similar to a midcentury modern living room, and it plans to only sell cars via an app-based subscription — Kranz is confident the company can succeed in a market that's increasingly adopting EVs.
"The sharing economy is changing the way we consume technology," he said. "The shift from ownership to usership is a trend we see in a variety of industries, from media, to ecommerce, all the way to transportation with the advent of carshare and rideshare services."
Canoo showed its vehicle to the public in September. The waitlist opened in January, and the company hopes to mass-market its cars by 2021.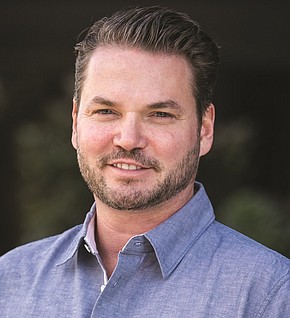 Travis VanderZanden
Bird Rides Inc.
Chief Executive
Some people love them, some people would rather throw them off the Venice Pier, but everyone knows about Bird scooters.
The black-and-white electric scooters can be found across Los Angeles, Long Beach, Culver City and Santa Monica.
At the helm of Bird's rapid expansion since its 2017 launch is Chief Executive Travis VanderZanden, whose aggressive fundraising strategy has kept the company well-capitalized.
To date, Bird has raised roughly $700 million, including a Series D round in October worth $275 million. The company's investors include Santa Monica-based venture firm Anthem Venture Partners, Beverly Hills-based Bracket Capital, and Manhattan Beach-based B Capital Group. Venture capital firm Science Inc., based in Santa Monica, was an early and repeat backer of Bird.
At the time of the Series D, VanderZanden stated Bird has profitability in its sights. "We pivoted from growth to unit economics as the top priority for the company ... and are paving the road for a long-term sustainable and healthy business," VanderZanden said.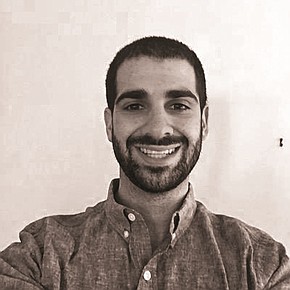 Josh Viner
Wheels Labs Inc.
Chief Executive
As Josh Viner watched other electric micro-mobility companies scattering scooters across the city, often to the ire of business owners and commuters, he and his brother Jon conceived of a product called Wheels — a small electric bike with a frame durable enough for repetitive use and a functional kickstand to keep it out of the way.
The Viner brothers, who first made their mark in the consumer tech space with West Hollywood-headquartered dog-walking application Wag Labs Inc., exited Wag in 2018 to form Wheels.

Wheels' electric bikes hit Los Angeles' streets in March 2019, two months after Viner organized a $37 million seed round. The e-bike venture has raised roughly $43 million since its 2018 launch.
Investors include San Francisco-based Bullpen Capital, Venice-headquartered Crosscut Capital, and AngelList founder Naval Ravikant.
Wheels' team and bikes are now active in multiple California markets, including five neighborhoods in L.A., and seven states beyond California.
The company's goal, Viner said in a statement, is "to merge technology and culture to a drive more enjoyable, more sustainable transportation infrastructure for the future."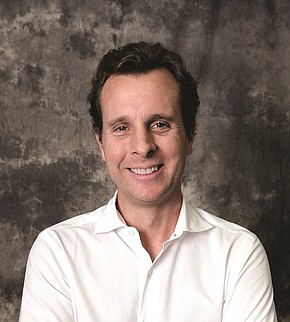 Jamie Siminoff
Ring Inc.
Chief Executive
It's been several years now since Jamie Siminoff first appeared on NBC's entrepreneurial pitch show "Shark Tank," but he still hasn't forgotten the experience of walking away without a deal.
Perhaps so much so that he sought out the best possible deal when selling his Santa Monica-based home security technology firm, Ring Inc., to Amazon.com Inc. for $1 billion in 2018.
Since Amazon's acquisition, Ring has remained relatively independent, but its financial security is allowing the firm to branch out from its original camera doorbell to a fleet of fully connected security systems.
At this year's Consumer Electronics Show in Las Vegas, Ring unveiled several new products, including a line of solar-powered smart lighting and a control center dashboard to manage Ring product activity.
Siminoff's goal is to integrate each of Ring's products into a larger network of connected smart home technology.
"A big focus for Ring in 2020 is continuing to provide an excellent user experience — particularly when it comes to making whole-home security products and features that work better together — while making sure security and privacy remain a critical component of everything we do," Siminoff said.
Return to the 2020 Who's Who in Tech Special Report.
For reprint and licensing requests for this article, CLICK HERE.