2021 Book of Lists: Letter From the Publisher
Monday, December 28, 2020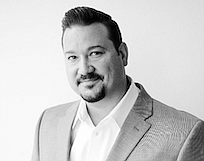 Our theme for this year's Book of Lists is "Shine a Light" — and that phrase has multiple meanings. 

Not only are we shining a spotlight on the organizations that have innovated, excelled and grown to lead their industries this past year, but we are also reflecting on the light those companies have provided for the rest of us in a challenging year where creativity, flexibility and no small amount of courage were demonstrated to help pave the way for the business community at large. 

The companies that have been included in this year's lists serve as an inspiring example of how to lead and reenergize even in the most obstacle-ridden of times. 2020 was a call to the top companies and organizations in each business sector to go above and beyond the already challenging road to success and provide some of the key ingredients our region needed to stay strong. 

As the images on our cover for this year's Book of Lists suggest, admirable levels of leadership and examples of success were in abundance here in Los Angeles and across a diverse array of industries. As you can see on the cover, we're shining a light on sectors ranging from aerospace, health care, real estate and trade to media/entertainment, infrastructure, transportation and technology.

Of course, this year's edition is also filled to the brim with information about all the businesses and organizations that excelled and emerged at the top of their respective fields in 2020. Truly, there's no better resource to turn to than the pages of the Los Angeles Business Journal and our annual Book of Lists. 

Assembling this collection of lists is a yearlong effort that involves working with hundreds of businesses, government agencies and local associations, along with exhaustive due diligence and data analysis by our editorial department, led by Editor Scott Robson, Managing Editor Stephanie Barbaran, Deputy Editor Jenna Chandler and Research Director Joshua Niv. I thank them and our outstanding reporters for their superb work this year, alongside our tireless production department led by our Creative & Production Director Nina Bays. I'd also like to thank the efforts of our advertising team, led by Eva Juse and Ellen Mazen, for collaborating with our partners to help them market their brands to our Community of Business™.

Special thanks are also due to Book Sponsor First Republic Bank — we value your longstanding efforts to serve businesses.

I hope you find this year's Book of Lists to be engaging in terms of comprehensive content worth returning to again and again as a reference throughout the coming year.  
While we are not out of the 2020 woods yet, I'm optimistic for 2021 and the welcome light at the end of the tunnel!
Josh Schimmels
Publisher & CEO
Read more in the 2021 Book of Lists.
For reprint and licensing requests for this article, CLICK HERE.