Architecture Firm Jerde Has Designs on Continued Growth
Monday, December 21, 2020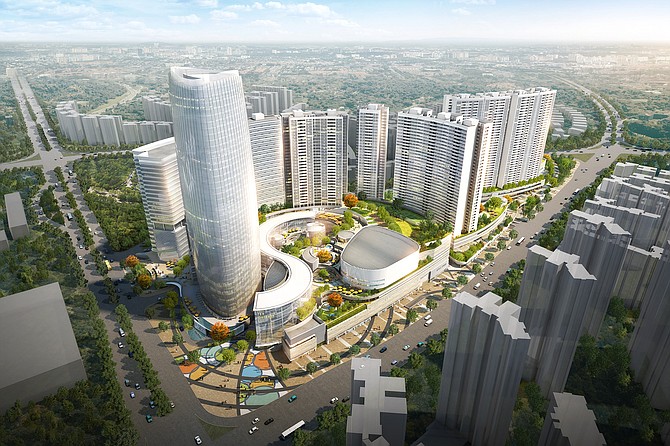 While the global pandemic is battering many companies, downtown-based architecture firm Jerde Partnership is seeing an increase in activity.

Jerde Chief Executive Paul Martinkovic said part of the company's recent success is due to a framework put in place before the pandemic, as well as the high volume of work Jerde does internationally.

Martinkovic added that because the company does roughly 70% of its work abroad, it's used to working virtually and using tools like Zoom.

"We had prepared ourselves to work remote quite a long time ago," he said. "We were pretty well set up."

Still, Martinkovic said that doesn't mean working remotely has gone without a hitch.

"It was a little culturally startling," he said. "People felt somewhat disconnected from the office, and it took some time to accommodate that, but all in all we have done really well with remote working."

Once the stay-at-home orders are no longer in place, Martinkovic expects some people to continue working from home. But because the business relies heavily on relationship building, he expects that Jerde will not forgo face-to-face interactions entirely.

"What's missing is that serendipity of conversations that come out," he said of in-person contact.

The company is only a few years into a 10-year lease, Martinkovic said, and it plans to remain downtown — although its office might look different in the future.


And just because people are working remotely right now doesn't mean they are able to kick back and relax.

"Our workload has increased," he said. "I was fearful our Chinese clients would call up and stop the contracts, and that actually did not happen. The Asian clients, the Chinese clients especially, they all work remote and are pretty sophisticated at doing that. The projects kept going with our clients and staff working from home and continuing to meet. The demand from China has increased. They have all gone back to work."

To keep up with demand, Jerde is looking to hire more staffers in a variety of roles, from senior leaders to designers.

"We actually can't keep up with demand and have been hiring like crazy," Martinkovic said.

Jerde also opened an office in Mexico a few months ago.

"Latin America is a very important office for us. It's a very design culture, especially Mexico. They really value design and architecture," Martinkovic said.

Jerde is aiming to expand in Singapore as well. The company is looking to add 25 to 30 people globally, including 12 in the United States.

Martinkovic said Jerde is interested in organic growth and could be interested in acquiring a small firm.

"Most of the firms that have U.S. work here have done layoffs, and some have unfortunately gone out (of business)," he said. "It's a testament to the brand strength of Jerde."

Still, he added that integrating a new firm can be difficult, and the company has had "some success with it and some disappointments with it."

Jerde is also looking to promote from within. That helps attract new talent, Martinkovic said, and "sends a message that there is growth and excitement and opportunity."
For reprint and licensing requests for this article, CLICK HERE.