Dash Systems Raises $8 Million for Airdrop Technology
Wednesday, December 16, 2020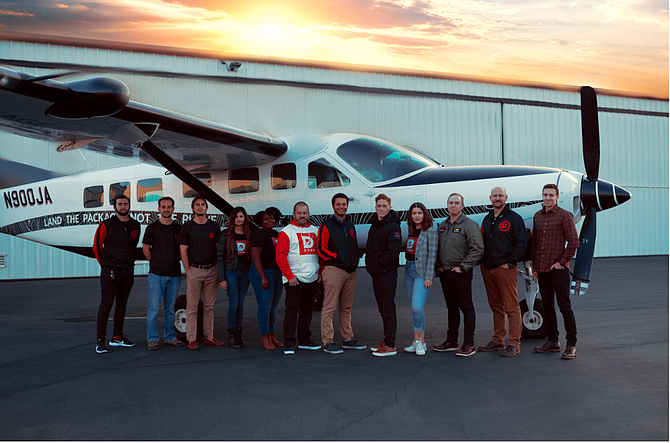 Hawthorne-based Dash Systems, Inc. has raised $8 million in seed funding to further develop technology that enables commercial aircraft to make airdrop deliveries in rural and remote areas, the company announced Dec. 16.
The funding round was led by San Francisco-based 8VC, which partnered with New York City-based Tusk Venture Partners, Minneapolis-based Loup Ventures, Austin, Texas-based Trust Ventures, Dallas-based Perot Jain and Chatsworth-based MiLA Capital.
Dash will also use the funds to train aviation partners and expand commercial uses for the technology and its U.S. government partnerships. The company currently has a contract with the Air Force Special Operations Command, according to Dash founder and chief executive Joel Ifill.
DASH said its systems are 65% faster and 45% less expensive than traditional delivery options for remote areas.
The company's systems save money by eliminating trucking costs and cutting fuel expenses, as pilots do not need to actually land to deliver cargo. Instead, aircraft release and land packages in "helipad-sized" areas.
Ifill said his company creates a "new shipping lane" for aviation operators and suppliers.
Ifill's background is in engineering and aerospace, and he said he was inspired to repurpose defense technology for commercial and humanitarian uses.
"I knew we could do things with precision guided munitions and do it for a more humanitarian focus," Ifill said. "Something that would positively help society versus making bombs."
The need for these types of deliveries is in difficult-to-reach island and mountain locations, according to Ifill. In California, Catalina Island and towns in and around the Sierra Nevada mountain range would benefit from this technology, he said.
The pandemic has made that need more urgent, Ifill said. With vaccines rolling out across the globe, Dash would be able to deliver doses quickly at the required temperatures, he said.
"There's so many places where the ability to get a refrigerated vaccine out into the countryside is very limited because of logistics," Ifill said. "We can now do that at the speed of flight."
For reprint and licensing requests for this article, CLICK HERE.