Rocket Lab Launches Sixth Successful Mission This Year
Tuesday, December 15, 2020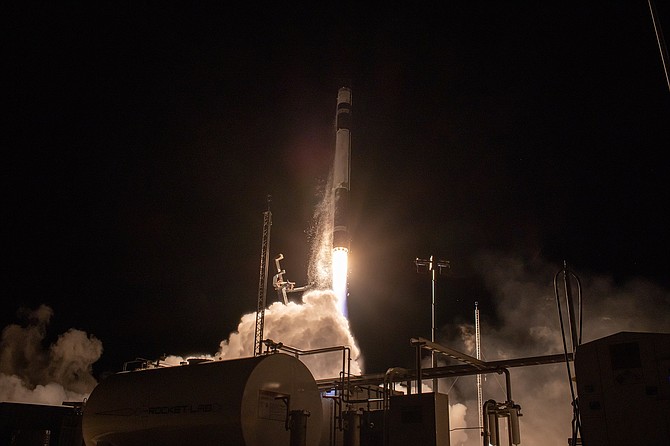 Rocket Lab USA Inc. completed another 
mission Dec. 15, 
sending
 a 
satellite into space aboard one of the company's Electron 
launch vehicles.
It was the 17th Electron flight and the sixth successful launch achieved by the company in 2020. 
The rocket lifted off from New Zealand's Mahia Peninsula just after 11 p.m. local time and deployed a satellite into orbit on behalf of Tokyo-based startup Synspective, which aims to build a constellation of more than 30 satellites in order to gather geographical data for urban planning and disaster response. 
"We're proud to be able to continue to provide dedicated launch opportunities for small satellite customers like Synspective," said Rocket Lab Chief Executive Peter Beck in a statement following the launch. 
Beck pointed to the small size of Rocket Lab's spacecraft and the flexibility the company is able to offer around its launch dates as key factors in the company's ability to meet the "specific mission parameters" of a wide range of customers. 
In its last Electron mission, Rocket Lab successfully recovered the first-stage rocket booster used in the launch. The company did not attempt a similar recovery this time around but aims to eventually develop a system for the reuse of first-stage rockets — which should allow the company to bring down its mission costs. 
All told, Rocket Lab has attempted seven launches this year; a mission in July ended in failure when the rocket's second stage prematurely shut down, destroying seven satellites on board.  
Rocket Lab bounced back quickly from that setback and has since launched four successful missions. The company said it is already planning for its next launch, which will take place in early 2021. 
The company is also slated to launch a satellite into lunar orbit on behalf of NASA in the year ahead. That mission is tentatively scheduled for the second quarter of 2021. 
For reprint and licensing requests for this article, CLICK HERE.