LA Tech Companies Give Mindfulness Apps the Stress Test
Monday, December 14, 2020
Since the early 20th century when health food vendors and spiritual gurus first began to descend upon the city, Los Angeles has been known as a place where people come seeking healthy living and mindfulness.

Now, as the city's tech sector grows, a cluster of companies is taking meditation and mindfulness into a virtual space.

Santa Monica-based Headspace Inc. has been at the center of that charge since its founding in 2010. 

The company, which developed an app focused on stress management and guided meditation, raised nearly $50 million in a Series C funding round completed earlier this year and has elevated its profile locally by offering free access to Los Angeles County residents amid the Covid-19 pandemic.

"Our hope is to do our small part in providing mental health support for our neighbors here in L.A. County," Chief Strategy and Science Officer Megan Jones Bell said in an email. 

"Amid the uncertainty we've all been through this year, it's more important than ever to equip people with tools to help decrease anxiety, loneliness and stress," she added.
As people have grappled with sudden and dramatic lifestyle changes brought about by the pandemic, interest in apps like Headspace has surged.

According to mobile app data analyst Sensor Tower Inc., the number of downloads of such apps spiked nearly 25% between January and April. In April alone, Headspace garnered 1.5 million downloads globally.

Easier access
Bell acknowledges that the concept of combining technology and mindfulness may seem "a bit oxymoronic" since mobile devices can be a source of stress for many. Still, she points out, storing relaxation content in an app makes it easier to access.

"Having our meditation, mindful movement, sleep and focus content available on a phone makes it easier for people to take care of their minds whenever they want to and wherever they are," Bell said.

Headspace could raise its profile further through a newly announced partnership with Netflix Inc. and Vox Media Inc., which is set to result in a trio of mindfulness-themed streaming series.

Another company that has grown its user base since March is MyLife Inc. (formerly Stop, Breathe & Think Inc.), the developer of an app that offers mindfulness training and emotional check-ins aimed at adults and children.

The Brentwood company, which was acquired by Meredith Corp. last year, saw app downloads jump more than 30% amid the pandemic, according to co-founder and General Manager Julie Campistron.

"The stress level has just been higher," she said. "What we've seen is there's more acceptance around vulnerability and being able to say you're burned out. There's kind of a shared suffering around these issues. It makes our message easier to bring to people because the barriers to people admitting that they need help are much lower."

MyLife recently launched a version of its app designed specifically for schools, something that co-founder Jamie Price says is in keeping with the company's focus on mindfulness training for the whole family.

"It reinforces the growing vision of our company of taking a holistic approach to mental health and wellness in general," Price said. 

In keeping with this approach, the company is moving beyond meditation and emotional check-ins, adding a range of features targeting different aspects of users' emotional and physical health.

"What I've learned being home with my child is my needs are different," Price said. "Sometimes I can't sit and meditate; I need to get up and move."

Virtual yoga, meditation
Other companies have been forced to embrace tech solutions to bring products offered in-person to a virtual space.

Unplug Meditation operates drop-in meditation studios in Brentwood and West Hollywood. When stay-at-home orders forced the company to close these locations, its popular guided meditations and classes quickly went virtual.

"We wanted to keep our members while they were stuck at home and extremely anxious," said Chief Executive Suze Yalof Schwartz. "We literally in one day became a livestreaming meditation studio."

Unplug now offers live content to members via Zoom, but the company has also shifted more of its focus toward a meditation app stocked with prerecorded material. 

A redesigned version of the app debuted in May, offering users daily challenges and mindfulness content tailored to a wide range of stress factors.

Other companies have made similar adjustments on the fly. Den Meditation and Cultivate Meditation and Wellness Inc. also operate in-person meditation studios and shifted to livestreaming classes during the pandemic. A slew of yoga studios and personal trainers have followed suit.

YogaGlo Inc., doing business as Glo, was well suited to adapt to the pandemic. The company has a physical studio space in Santa Monica, but most of its customers tune in to its yoga and meditation classes through its website or mobile app.

Schwartz says Unplug's livestreamed classes have been a hit with users who've found themselves with more time by themselves than they are used to. She says the live classes have in turn made the app more popular with customers and that virtual content will be a larger part of the company's business plans moving forward.

"I definitely feel a stronger attachment now toward the app," Schwartz said. "I think it's amazing that it can reach such a massive audience."
Wellness and Mindfulness App Developers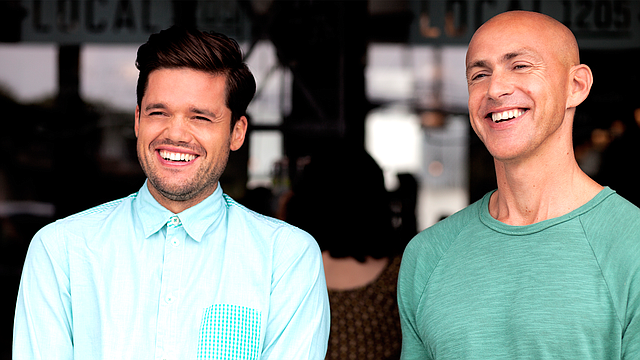 Headspace Inc.
FOUNDED:
2010
LOCATION:
Santa Monica
CEO:
Richard Pierson
FUNDING TO DATE:
 $215 million
ABOUT THE COMPANY
Headspace is one of the world's most-downloaded health and wellness apps focusing on meditation and relaxation.
The app's founders, Rich Pierson and Andy Puddicombe, have billed it as both a source of daily relaxation for users as well as a key tool for mental health care.
"Because mindfulness and meditation content are easily accessible through the app, we can inspire people to look after their mental health in a preventative manner and on a more frequent basis," said Chief Strategy and Science Officer Megan Jones Bell.
In May, the company partnered with the Los Angeles County Department of Public Health to make membership free for county residents.
BIG BUSINESS
According to data analyst App Annie Inc., American consumers spent roughly $360 million on health and fitness apps in the first half of 2020, with Headspace ranking third in the category by total consumer spending.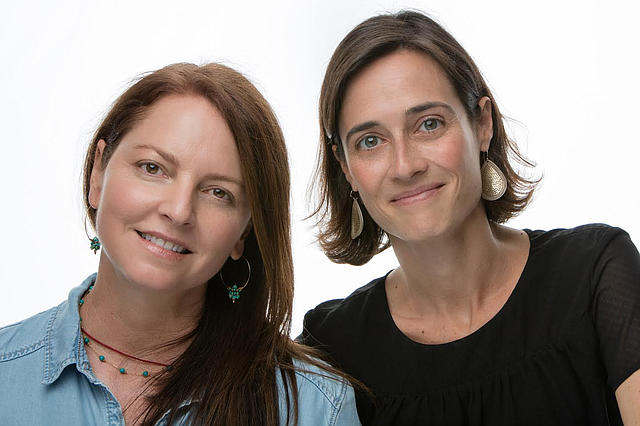 MyLife Inc.
FOUNDED:
2015
LOCATION:
Brentwood  
PARENT COMPANY: 
Acquired by Meredith Corp. for $13.3 million in 2019
ABOUT THE COMPANY
Founders Jamie Price and Julie Campistron teamed up to launch MyLife using Price's experience teaching mindfulness in the nonprofit sector as a basis.
The company's signature app includes a daily emotional check-in, meditation guidance and short animated videos containing educational content on mindfulness techniques.
MyLife launched a version of the app specifically for schools at the beginning of the 2020-2021 school year.
NAME CHANGE
The app was formerly called Stop, Breathe & Think but was renamed MyLife earlier this year. "A lot of our design and product features remain, but we wanted a name that reflected our broader vision of what we want to do in wellness," Campistron said.
Meditation App Developers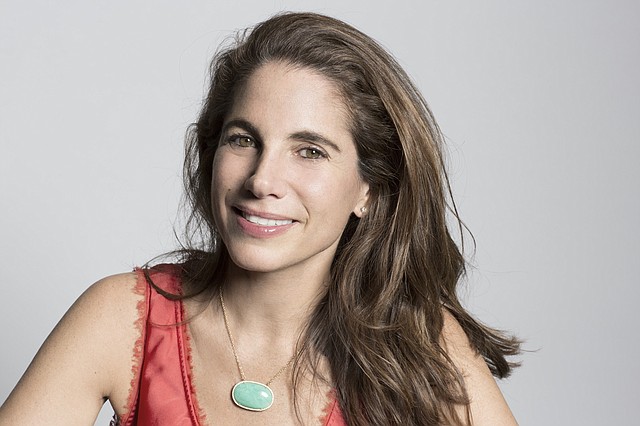 Unplug Meditation
FOUNDED:
2012
LOCATION:
Brentwood
CEO:
Suze Yalof Schwartz
FUNDING TO DATE:
 $2.7 million
ABOUT THE COMPANY
Unplug was among the first drop-in meditation studios in Los Angeles. It has two physical locations, in Brentwood and West Hollywood, though classes and guided meditations are now entirely online.
Schwartz says the idea for an app came when a loyal customer expressed disappointment about losing access to the studio while away from Los Angeles.
The company takes its cues from customers when it comes to its virtual offerings, according to Schwartz.
"We do things because we know people want to feel better after they come to our platform," she said.
OTHER COMPANIES TO KNOW
Den Meditation: With drop-in studios in Mid-Wilshire and Studio City closed, Den is now offering more than 200 livestreamed classes and workshops monthly.
Cultivate Meditation and Wellness Inc.: The Glendale-based company offers daily streaming sessions as well as private meditation guidance in 30- and 60-minute sessions.
Yoga App Developers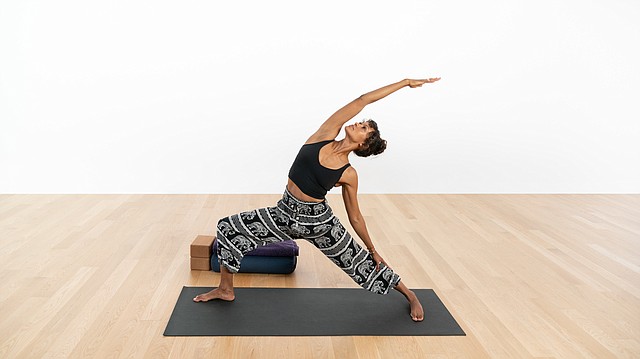 YogaGlo Inc.
FOUNDED:
2008
LOCATION:
Santa Monica
CEO:
Derik Mills
ABOUT THE COMPANY
YogaGlo offers yoga, Pilates and mindfulness classes that customers can stream through its website and a mobile app. Content is available live and on demand with a monthly subscription.
"Los Angeles attracts some of the most respected leaders in the wellness industry, so being located in Santa Monica has been crucial in providing our members with instant access to the latest innovations in integrative health care," Mills said.
OTHER COMPANIES TO KNOW
Yoga Wake Up Inc.: This Venice-based company, founded in 2016, offers daily yoga guidance to customers through an app designed to get users out of bed in the morning.
For reprint and licensing requests for this article, CLICK HERE.