Harbor-UCLA Medical Center to Get Massive Makeover
Monday, December 14, 2020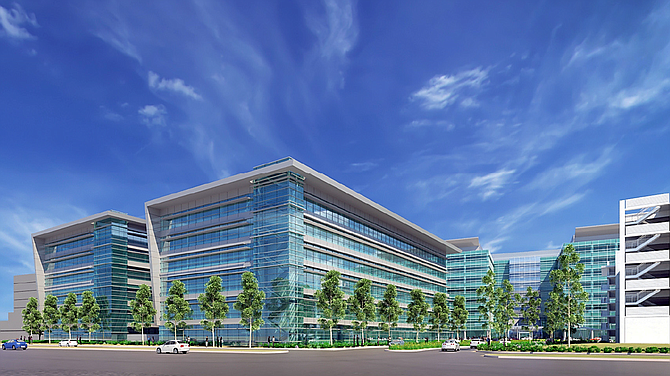 It has been one of the more overlooked major infrastructure projects in Los Angeles, but last month a $1.64 billion makeover of Harbor-UCLA Medical Center took a major step forward.

The L.A. County Board of Supervisors on Nov. 10 approved a modernization program for the 74-year-old medical center, one of five trauma centers in the county.

The project will include a massive new inpatient tower, an outpatient tower and several support buildings, a new parking structure and a new central infrastructure plant. 

Most of the program is expected to be completed by late 2027, in time for the 2028 Summer Olympic and Paralympic Games.

"This necessary upgrade to our facility will advance our mission to put patients first," Harbor-UCLA Acting Chief Executive Anish Mahajan said in a statement announcing the project's approval. "(It will) provide exceptional patient-centered care with the compassion and respect we would want for our loved ones, regardless of the ability to pay."

This modernization plan is separate from a proposed 15-acre bioscience park on the northwest corner of the Harbor-UCLA campus. In a separate action on Nov. 10, the Board of Supervisors approved the development of the bioscience park, to be led by the Lundquist Institute.

The centerpiece of the Harbor-UCLA modernization plan is a new $894-million, eight-story, 468,000-square-foot inpatient tower capable of holding 346 beds, including 36 psychiatric beds.

This would replace the existing eight-story hospital tower that opened in 1963 and now has 453 licensed; the fate of that current tower has not yet been determined.
Another $615 million is earmarked for a 198,000-square-foot outpatient building, a 197,000-square-foot support building, a 381,000-square-foot above-ground parking structure, two surface parking lots and support structures such as a power substation.
A third project, pegged at $128 million, includes a 20,000-square-foot central plant and underground storage for fuel and water.

In a report earlier this year, the total cost for the modernization effort was estimated at $2 billion. But, according to a report presented to the county Board of Supervisors last month, the county Department of Health Services ordered its consultants to reduce that cost.

The consultants identified about $335 million in savings, including an earlier start to the inpatient tower and some reductions in the sizes of the outpatient and support buildings to account for the increased impact of telehealth and telework. To fund the project, the county intends to sell a mixture of short-term commercial paper notes and long-term bonds. 
For reprint and licensing requests for this article, CLICK HERE.