Oblong Closes $5 Million Private Placement
Monday, December 7, 2020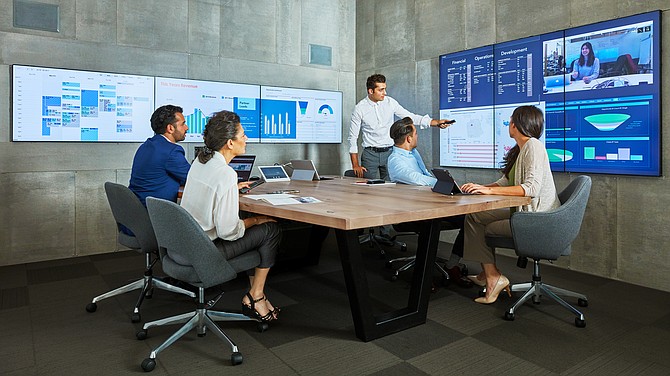 Oblong Inc., a downtown-based remote meeting equipment business, has raised $5 million in a private placement in public equity, or PIPE, investment.
The company plans to issue 1.25 million shares of common stock at $4 a share pursuant to the deal. The price represents a roughly 27% discount on the company's share price at market close on Dec. 7 — the last day of trading before the announcement.
Oblong, which trades on the New York Stock Exchange under ticker OBLG, did not disclose the investors who participated in the placement.

 
Oblong designs and sells setups for remote meetings across a range of sectors, including businesses, government agencies and academic institutions. Its clients include corporate titans General Electric Co., Verizon Communications Inc., Siemens and IBM Corp, according to the company, as well as the Federal Aviation Administration and the Department of Defense. 
The company's flagship product line, dubbed Mezzanine, includes wall-mounted displays, video conferencing equipment and related controllers and equipment plugins.
 
Oblong had raised roughly $120 million in funding to date prior to the current PIPE investment, according to Pitchbook. Founded in 2006, the company went public through a reverse-merger with Colorado-based video conferencing services business Glowpoint Inc. late last year. 
Oblong has yet to achieve profitability as a public company, but its share price has grown significantly since entering the public markets.
 
The $5 million in funding is Oblong's third PIPE investment in just over a year. The company reported a $3.75 million investment in December 2019 as well as a $3 million investment in October this year. Oblong used most of that October funding to pay off a Silicon Valley Bank loan of $5.6 million.
 
The company expects to use the current $5 million of PIPE investment for "general corporate purposes" — which can cover a range of activities, including basic operational expenses for a business.
 

For reprint and licensing requests for this article, CLICK HERE.