Investment Manager Whittier Trust Adapts to Covid Demands
Monday, December 7, 2020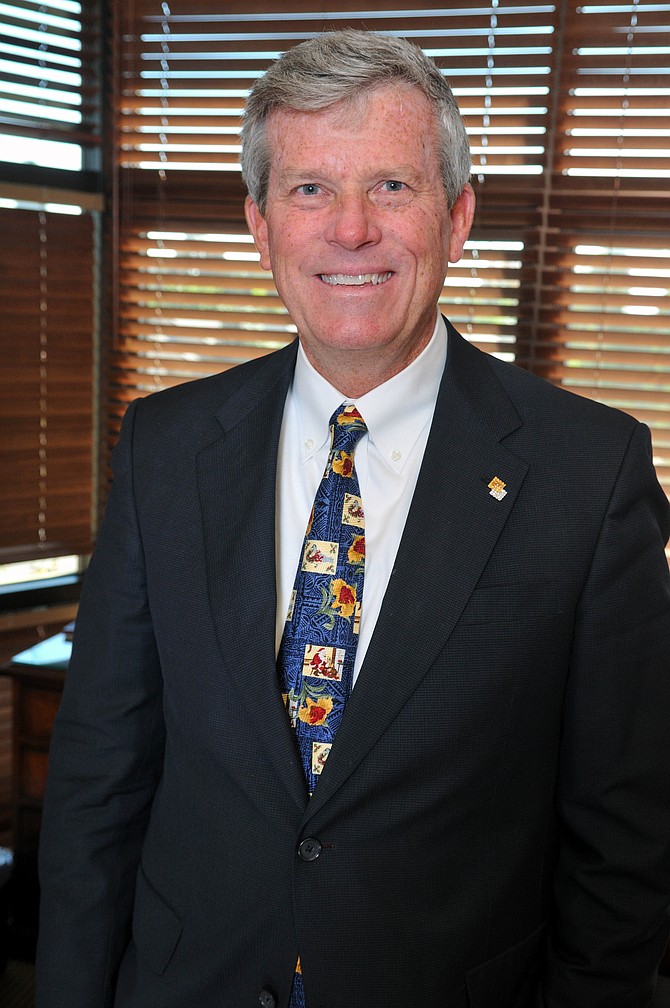 As the oldest multifamily office on the West Coast, Whittier Trust Co. has seen its share of economic turbulence.

The South Pasadena-based firm manages investment portfolios and assets for some of the wealthiest individuals and families in Los Angeles.

Whittier Trust has been especially active this year in the face of Covid-19, fielding client concerns about the impact of the pandemic on their portfolios, succession plans and even home office setups.

Whittier Trust was founded in 1935 by Max Whittier, a local oil and real estate magnate. The businessman played a key role in the development of Beverly Hills when a failed oil exploration project prompted him to turn his land there into what would become the Beverly Hills Hotel.

This adaptable and entrepreneurial spirit still shapes Whittier Trust's approach to wealth management and client engagement today, according to the firm's Chief Executive David Dahl.

"It's about that flexibility and never quitting," Dahl said, "about always looking (for new opportunities) and going the extra mile."

The firm's long history has been key during the coronavirus crisis, according to Dahl, as clients looked for guidance amid widespread uncertainty.

"All of our clients were concerned about the pandemic's effects on their portfolios," Dahl said.

Having navigated market cycles from the oil and gas busts of the 1970s and 1980s to the financial crisis of 2008-2009, Dahl said Whittier's advisers were able to work with clients and assure them that their portfolios were safe from serious harm.

In most cases, Dahl said, Whittier was able to tell clients "that the companies 
we purchased for them would actually gain market share."

While their portfolios were mostly safe, one area where Whittier's clients needed real help, according to Dahl, was succession planning.

"Very few clients review their trusts and wills on an ongoing basis," he said. "With the pandemic setting in, many clients wanted to know who would be moving in as their successor trustee.

"Many found that the person was older than they were. One client had a successor trustee who had come down with Covid and had no backup," he added.

Whittier Trust's work included succession planning for both clients' businesses and personal estates, according to Dahl.

He cited numerous other instances of the firm's work in this area, including for one individual who realized that four of the five board members he had appointed as joint-successors had become incapacitated — and one had died.

"(The client) said, 'I just had it done 20 years ago; I didn't even think about it until you brought it up,'" Dahl said.

Many of these same individuals were also focused on philanthropy this year — another service Whittier manages — according to Dahl.

With stock markets up and many investment portfolios performing well despite the broader economic downturn, Dahl said Whittier's clients were active in supporting organizations financially strained by Covid.

Whittier Trust was also busy providing concierge services during the pandemic.

While the firm's typical offerings can range from buying a car on behalf of a client to driving a child to school, much of its concierge work this year has centered on work-from-home arrangements.

According to Dahl, Whittier Trust sourced printers for better home-office setups, webcams for video chats and many other internet-
related supplies. The firm also worked with clients to improve their internet connections.

"I can't tell you how many times we communicated with clients about their routers," Dahl said.
For reprint and licensing requests for this article, CLICK HERE.