Wellth App Pays Patients to Take Their Medication
Monday, August 31, 2020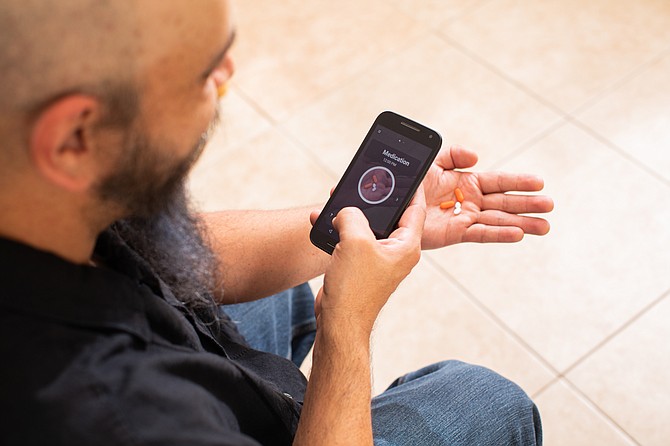 It sounds simple: When prescribed a medication, you must take the correct dose every day, as directed, for the specified number of days to treat a temporary condition or permanently for a chronic condition.
But several studies have shown more than one-third of prescribed medications are not taken properly — and that costs the nation's medical system at least $100 billion a year in additional, and avoidable, treatment.
A small company in Mar Vista, Wellth Inc., believes it can make a sizable dent in this problem by paying people each month for taking their medications.
Wellth has developed a mobile phone app that reminds patients to take medications and requires them to submit photos of themselves with the pills or dosages in their hand, ready to take.
The patient who does this daily for 30 days earns roughly $30, which Wellth transfers to a special credit card it gives to patients who sign up for the program. That amount goes down significantly if the patient fails to submit their photos once or twice. If they miss additional days, compensation is cut off for the month.
After a few months of high compliance, the financial incentives are pared back.
The app is also being used to incentivize other behavioral changes, such as sticking with low sodium dietary restrictions or taking blood pressure readings.
These incentives are paid for by Wellth's health care payor customers, either insurers or providers. The companies hope that increased medication and self-care adherence will lead to major savings on additional treatments and hospitalization costs.
Wellth charges its health care payor customers for the incentives plus an "adherence fee," which is presented as a portion of the savings from avoided health care treatments and hospitalizations when medications are taken properly.
"Between 30% and 50% of all medications are not taken as prescribed," said Chad Stecher, assistant professor with the College of Health Solutions at Arizona State University in Tempe. "That lack of medication adherence is an astronomical cost to our health system — somewhere between $100 billion to $300 billion in avoidable health care costs annually."
Stecher said several thousand apps aimed at improving compliance with medication regimens can be found through online marketplaces, but Wellth is one of the few that have studied and documented how incentives influence patient behavior.
Changing behavior to increase medication adherence is the goal for Matthew Loper, Wellth's chief executive and co-founder, he said.
"While others have used incentives on a limited basis for actions, such as getting flu shots, we are one of the first to have found a way to boost medication compliance at scale," Loper said.
Different outcomes
Loper co-founded Wellth in New York in 2014, motivated by relatives trying to keep their Type 2 diabetes in check. He said he had two very different examples to consider.
His aunt rigorously followed medication and dietary instructions and has had few complications. But his uncle failed to follow the medication and other medical instructions, developed severe complications including near total blindness and ultimately died from a diabetes-induced stroke in 2017.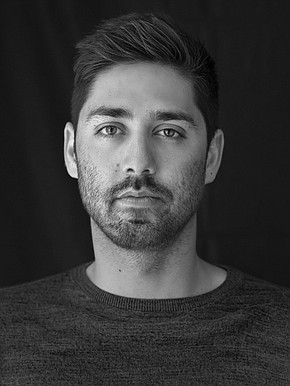 "I wanted to create a company that would have motivated my Uncle Roy to change his habits so that he could have had a very different life," Loper said.
As he was establishing the company, Loper met Alec Zopf through a website that pairs up potential entrepreneurs based on the industry they are interested in and their skill sets. Zopf became a co-founder and chief technology officer. Loper's brother Mark soon joined the company as head of design.
In 2018, Wellth received $5 million in seed funding, much of that from Boehringer Ingelheim Venture Fund — a unit of Ingelheim,
Germany-based pharmaceutical giant Boehringer Ingelheim — and Yabeo Capital, based in Gruenwald, Germany.
Later that year, Wellth moved its headquarters to a coworking space in Playa Vista to finish developing the app. Loper said the Los Angeles area is cheaper to operate in than New York or the Bay Area.
In May, Wellth received another $10 million in funding from its two investors and several other venture capital groups; the company is using those funds to move from the pilot study phase to full marketing mode; the company also moved earlier this summer to its own space in nearby Mar Vista.
Loper said that this year, the company has signed up its first three significant health care payor customers: WellCare Health Plans Inc. of Tampa, Fla.; Desert Oasis Healthcare in Palm Springs; and most recently St. Louis-based Centene Corp., which is the parent company of Woodland Hills-based Health Net.
Enrolling patients
At Desert Oasis Healthcare, executives learned of Wellth through an awards program sponsored by Desert Oasis' parent company, Marina del Rey-based Heritage Provider Network Inc.
Desert Oasis execs realized Wellth provided an approach they had not previously tried to increase patient adherence. The company signed up with Wellth in March and started enrolling 300 patients in the incentive program, just as the Covid-19 pandemic hit and put a stop to routine patient visits.
"When people don't take their medications, we are not using our full arsenal to improve their health," Brian Hodgkins, Desert Oasis Health's executive vice president of clinical operations, and Lindsey Valenzuela, administrator of population health and prescription management, said jointly in an email. 
"Some need an additional incentive to achieve optimal adherence," they added. "Wellth met that need for an additional incentive through the use of psychology and some marginal monetary encouragement."
Hodgkins and Valenzuela said patients who failed to maintain an 80% adherence rate in taking their medications were the ones enrolled in the program. They said that preliminary results over the past four months show the adherence rate among these patients rising to 94%.
At this early stage, though, they said it was not yet possible to determine how much money was being saved by patients avoiding emergency room visits or hospital stays.
Hodgkins and Valenzuela said they've encountered one significant problem with Wellth's app program: internet connectivity.
"There are areas of the Coachella Valley that have limited cellular service," they said. "Some of our members have been concerned that when a picture doesn't go through their carrier to Wellth in a timely manner, they could be penalized with reductions in their monthly incentive. Wellth has been very amenable to working with members who have had connectivity issues to ensure those who are adherent continue to receive their incentive."
This internet connectivity issue has also been an occasional problem for a patient in Green Valley, Ariz., (near Tucson) who is not enrolled with Desert Oasis.
Dave Douglas, a former building contractor and behavioral health worker, suffered a traumatic brain injury in a car accident five years ago and has had problems with his short-term memory. He has to take several pills twice daily.
"I would frequently forget to take my medications because of my brain injury, especially in the evening," he said.
In March, he said, someone connected with his Medicaid provider texted him about Wellth's app and he started using it.
"The best thing about it is the reminders the app sends for me to take my medications," Douglas said. "It means I don't have to have somebody around to remind me. For the first time, I am consistent in taking my medication on my own."
He said he sometimes has trouble sending over photos of the pills in his hand, either because of poor internet connectivity or because of his memory problems. But, he said, Wellth's customer service hotline has always been able to resolve the issues for him.
Weaning off incentives
The app has been so successful, Douglas said, that taking his medications has now become an ingrained habit that he usually doesn't need to actively remember.
And that raises a key question and challenge for Wellth. The whole aim of the incentive app is to get patients habituated to taking their medications, so they don't have to think about it. When that point is reached, the incentives are no longer necessary.
But scaling back and ending the incentives can be a tricky business, ASU's Stecher said. The financial pressure from the health care payors is, of course, to end the incentives as soon as possible.
"But if you end the incentive too soon, the patient can start forgetting again to take their medications and end up back in the hospital or worse," he said.
Finding that sweet spot that satisfies payor pressure to end the incentives without risking a relapse of forgetful behavior is still an active area for research, Stecher said.
"The answer to that question will be key for Wellth as it approaches future payor clients," Stecher said. "It can be summed up as, 'How long do I need to pay these incentives, and how much will I have to pay to ensure the savings?'"
For reprint and licensing requests for this article, CLICK HERE.