LA County Banking Jobs Show Strength
Monday, August 31, 2020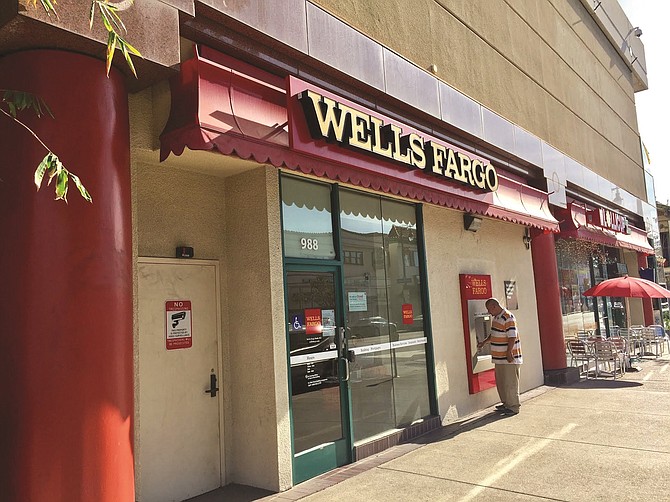 Like most places across the country, the Los Angeles job market has been devastated by Covid-19. The county was down more than 200,000 jobs at the end of July, compared to the same time last year, according to state data, with unemployment up more than 250% over that period.
Amid this grim picture, banks appear to be something of a bright spot. The sector was one of the few to add jobs during the pandemic, according to state data.
Of the four banks with the largest L.A. County workforces, only one dropped its headcount over the last year. Most have rolled out enhanced pay and benefits packages for employees impacted by Covid-19, leaving their workers in far better positions than those in other industries.
Wells Fargo & Co., which has more branches than any other bank in the United States, ranked as the top bank employer in L.A. County again in 2020. The San Francisco-
based giant retained its position, despite shedding 650 local jobs this year. It currently has 7,613 local workers, according to the bank.
Wells Fargo started the year less well-positioned than many of its major competitors. While most big banks slashed costs and headcounts in the wake of the 2008 financial crisis, Wells Fargo retained the majority of its prerecession staff over the last decade. Its revenue has fallen for the last two years, and it posted a roughly $2.4 billion loss in the second quarter. These factors have forced the bank to make tough decisions regarding cost-cutting, including layoffs.
Bank of America Corp., the second-largest banking employer in Los Angeles County, kept local headcount steady over the last year at approximately 7,500. The bank's chief executive, Brian Moynihan, was one of several global leaders in the industry to pledge that no staff would be laid off for the rest of 2020 as a result of the coronavirus pandemic.
According to a Bank of America spokeswoman, the institution is looking to hire 700 employees across California for new consumer banking roles — roughly 175 of which will be in Los Angeles.
The third- and fourth-largest banking employers in L.A. both added jobs over the last year. JPMorgan Chase & Co., the largest U.S. bank by assets, added 100 local jobs for a total of 4,500. The New York-based banking giant was followed by downtown-based City National Bank, which added more than 140 jobs, bringing its local workforce to nearly 3,700.
Industry watchers say there are likely several key reasons banks have avoided layoffs under the pandemic. First is that most of the institutions entered the Covid lockdowns in strong financial positions.
In a March meeting at the White House, heads of the largest U.S. banks told President Donald Trump that they were well capitalized and ready to face the impending downturn — proven by years of Federal Reserve-mandated stress tests.
"Banking is still well-positioned and banking jobs are relatively secure," said David Smith, a professor of economics at Pepperdine University. "The fact that banking employment is relatively flat is a standout for an industry sector."
Smith said that although banks came out of the last recession with stained reputations, they are facing better optics in the Covid crisis.
The successful implementation of major initiatives such as the Paycheck Protection Program, alongside the pledges to avoid layoffs, have projected a public image of solidarity.
This reputational boost is also likely a key reason banks have avoided laying off staff under the pandemic, according to Rodney Ramcharan, a professor of business economics at USC.
"Every single bank anticipates that, if this thing continues, every bank is going to be a mess," said Ramcharan.
Burnishing their public images when capital is available helps banks better position themselves in the event they need a government bailout, he noted.
"You cannot fire 5,000 people, go to Congress and ask for a bailout and then expect the terms to be good to management," Ramcharan said.
He added that this type of situation was only likely if the Covid-19 pandemic is not brought under control in the months ahead and no other significant stimulus programs are implemented.
"Fundamentally, this comes down to whether this is a temporary shock or a permanent shock," Ramcharan said.
"If it's temporary, then we get back to something resembling the old normal," he said. "If it's a permanent shock, I have no idea what comes next."
Keep reading the 
2020 Largest Employers Special Report.
For reprint and licensing requests for this article, CLICK HERE.