Air Lease Is Flying High Despite Airline Industry's Troubles
Monday, August 24, 2020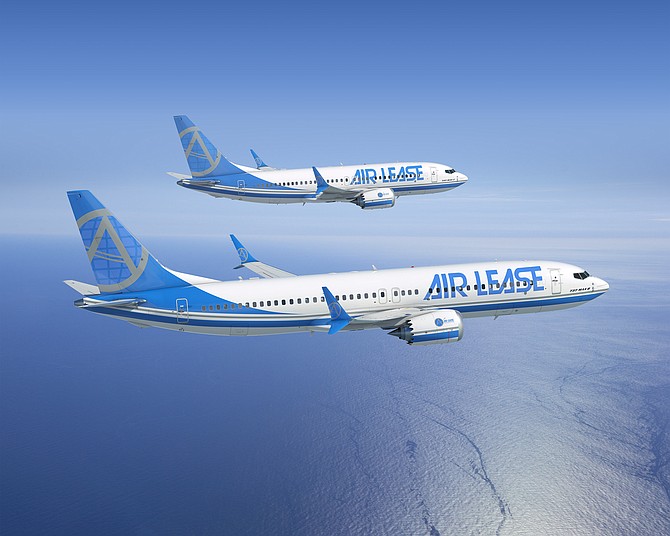 Amid all the devastation in the air travel industry, Century City-based Air Lease Corp. stands out as a good news story.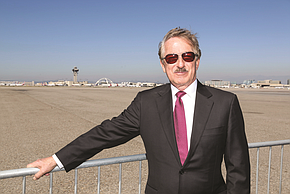 The aircraft leasing company, co-founded a decade ago by leasing pioneer and billionaire Steven Udvar-Házy, earlier this month reported second-quarter revenue increased 10% to $521 million, compared to last year. Net income for the quarter was up 16% to nearly $144 million.
The results were no fluke: Air Lease reported that revenue for the first half of 2020 rose 10% to just over $1 billion, while first-half net income gained nearly 6% to $277 million.
Air Lease shares rose 14% to $32 in the days following the Aug. 6 earnings release; the stock has since slipped back a bit, closing Aug. 18 at $30.10.
These results are all the more remarkable considering that many of Air Lease's airline customers are in financial free-fall due to the Covid-19 pandemic, which has cut passenger traffic by as much as 95%. Through July, passenger traffic at many airlines for the summer travel season is down more than 80% from last year.
More than a dozen airlines around the globe have filed for bankruptcy protection this year, including Latam Airlines Group and Avianca Holdings. Two airlines launched by billionaire Richard Branson — Brisbane, Australia-based Virgin Australia Group and Crawley, U.K.-based Virgin Atlantic Airways — have filed for a form of prepackaged bankruptcy available in their home countries.
Meanwhile, most of the major domestic carriers are lobbying for more federal money, saying that if they don't receive a second round of funding totaling $25 billion, they will start laying off thousands of employees in October.
An initial round of $25 billion in federal funding, contained in the CARES Act passed in the spring, expires at the end of September.
And talk has persisted within the industry that Fort Worth, Texas-based American Airlines Group Inc., which has among the highest debt levels of any major U.S. carrier at $34 billion, may seek bankruptcy protection, though airline executives have repeatedly insisted no bankruptcy filing is in the offing.
Fleet restructurings
With its customers in such dire financial straits, how has Air Lease managed to post revenue and profitability gains?
Udvar-Házy and Air Lease Chief Executive John Plueger attribute the company's relative success to new lease deals with airlines seeking to restructure their fleets to cut costs.
These carriers are eliminating older planes that require more maintenance, replacing them with new aircraft that require less maintenance and are more fuel efficient. Lease payments make such a transition possible, in the same way leases help consumers buy cars they would otherwise not be able to afford.
"Financial stress is driving airlines to leasing and right-sizing their fleets by eliminating older, less efficient aircraft and accelerating environmental sustainability goals with young, technologically advanced aircraft, which is the profile of (Air Lease Corp.)'s orderbook, fleet and business model," Plueger said in the earnings release.
Udvar-Házy said in the earnings release that the company has "a number of new aircraft lease deals in process to help meet the restructuring and modernization of the fleets of our airline customers."
Still some risk
But Air Lease has not been immune to the impacts of the Covid-19 pandemic.
In both the earnings announcement and the conference call with analysts after the earnings release, Air Lease stated that most of its airline lease customers have asked for lease payment deferrals or other arrangements to lower the financial burden.
"Each (request) has been dealt with on a case-by-case basis," the company said in its release. "We have worked out accommodation arrangements with approximately 59% of our lessees, generally in the form of partial lease deferrals for payments due during the first and second quarter of 2020, typically with a short-term repayment period, with the majority of the deferrals repaid over the next 12 months. In many cases, lease extensions were also negotiated as part of the deferral accommodations."
Lease payment deferments totaled about $190 million as of Aug. 6, the company said. That's about 3% of the company's total liquidity available as of June 30.
But more lease deferrals may be coming.
"We are starting to see limited requests for another round of deferrals from certain customers," Plueger said in the company's conference call with analysts.
When asked to elaborate, Plueger explained that a new round of travel restriction mandates in response to the summer surge of Covid-19 cases is prompting airlines to seek additional deferrals.
"The main reason that a few airlines are coming back for an additional like, say, 30 days of partial deferment has to do with government restrictions on travel," Plueger said. "It's a situation when the airline had planned on operating international schedules to certain countries and certain destinations. And all of a sudden the minister of health comes out with a rule thing: 'We don't want people traveling to and from that country, or if they do there's an automatic mandatory 14-day quarantine.'"
Plueger said that when these new restrictions are issued, passenger bookings abruptly drop off, causing sudden revenue losses for airlines.
"It's not related to the airline's ability to perform, or their willingness to make their lease payments," he said. "It has more to do with these random government orders that come out every few weeks changing the rules of who can travel internationally to and from a particular country. And that is something that has been very dynamic over the last three months."
Young aircraft fleet
Despite this, one analyst said Air Lease is well positioned to withstand the ongoing turbulence rocking the industry.
"Air Lease's fleet is high quality, with 75% of its net book value leased to flag carriers or those that are owned by the government," Helane Becker, analyst with New York-based Cowen Inc., said in a research note. Flag carriers are subsidized by the government of the company in which they are registered.
"Historically, those airlines are more likely to receive aid in situations such as this," Becker said.
What's more, she said, Air Lease is poised to do quite well once the pandemic threat recedes.
First, she said, lease payments that are being deferred now will start coming in over the next 12 months. That will be revenue on top of on-time lease payments from the new lease deals that airlines are signing.
Also, Becker said, Air Lease's fleet is comprised of new, more fuel-efficient planes that are highly sought after.
"Air Lease's fleet remains among the best in the industry and will likely be more in demand post the pandemic," she said.
For reprint and licensing requests for this article, CLICK HERE.