LA County Unemployment Falls to 17.5% in July
Friday, August 21, 2020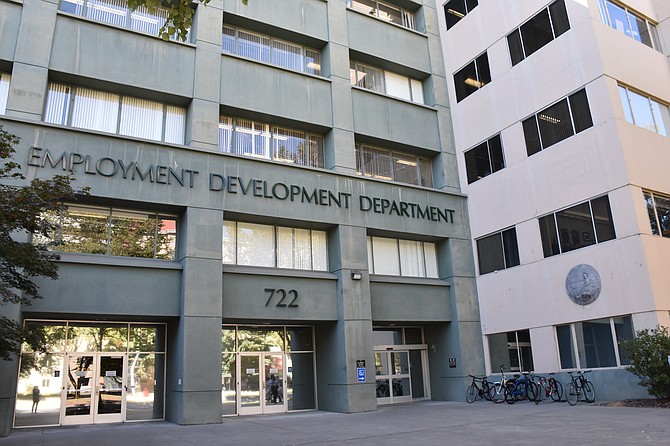 L.A. County's unemployment rate fell to 17.5% in July from 19.4% in June, according to state figures released Aug. 21.
The drop came despite a net loss of 3,600 jobs, which was caused mostly by a seasonal employment reduction in education employment, that reversed two months of payroll job gains.
The state Employment Development Department reported that the unemployment rate, which is based on a household survey, declined nearly two percentage points as the number of residents reporting they were working rose by 74,000 in July, topping 4 million for the first time in three months.
The number of L.A. County residents reporting they were unemployed in July fell by 95,000 to 863,000.
Also factoring into the drop in unemployment: The size of the labor force, which shrank by 22,000 to just over 4.9 million as many people who have been furloughed or laid off stopped or postponed looking for work.
Even with the county's unemployment rate declining, it was still well above the 13.3% statewide level and 10.2% national figure. And of course, it was far above the county's near-record low unemployment rate of 4.4%, which was recorded in July 2019.
Leading the month-over-month payroll job declines was the local government sector, which fell by 35,600 jobs, mostly as a result of cuts in K-12 education. Some of that may be restored in the August figures with the reopening of many local school systems.
The EDD also released an adjusted payroll jobs figure for L.A. County, factoring in seasonal elements such as the huge employment drop in the education sector during summer breaks. The adjusted figure showed the number of payroll jobs actually rose in July by 47,400 to 4,140,300.
Most other sectors reported job gains in July compared to June, led by retail trade, which rose by 7,500 jobs, and amusements/gambling/recreation, which rose by about 6,000 jobs.
This was somewhat surprising, given the renewed shutdowns of many indoor business activities – such as indoor restaurants, gyms and hair salons – as coronavirus cases surged in the county in July.
Some businesses did adjust by transferring their activities outdoors, such as sidewalk tables for restaurants and outdoor tents for barber shops.
The EDD noted that over the last three months, the county has gained back roughly one-fourth of the 716,300 job losses incurred in March and April. Yet the job tally remains 9.4% below the level of a year ago, representing the loss of 425,000 jobs.
Over the past 12 months, the accommodation/food services sector posted the biggest drop in employment, shedding 136,000 jobs, with food services and drinking places accounting for 112,000 of those. Professional and business services was next with a net loss of 50,000 jobs, followed by retail trade, down 35,000 jobs.
For reprint and licensing requests for this article, CLICK HERE.