LA Businesses Play Key Role in Fast-Growing Sleep Economy
Monday, August 17, 2020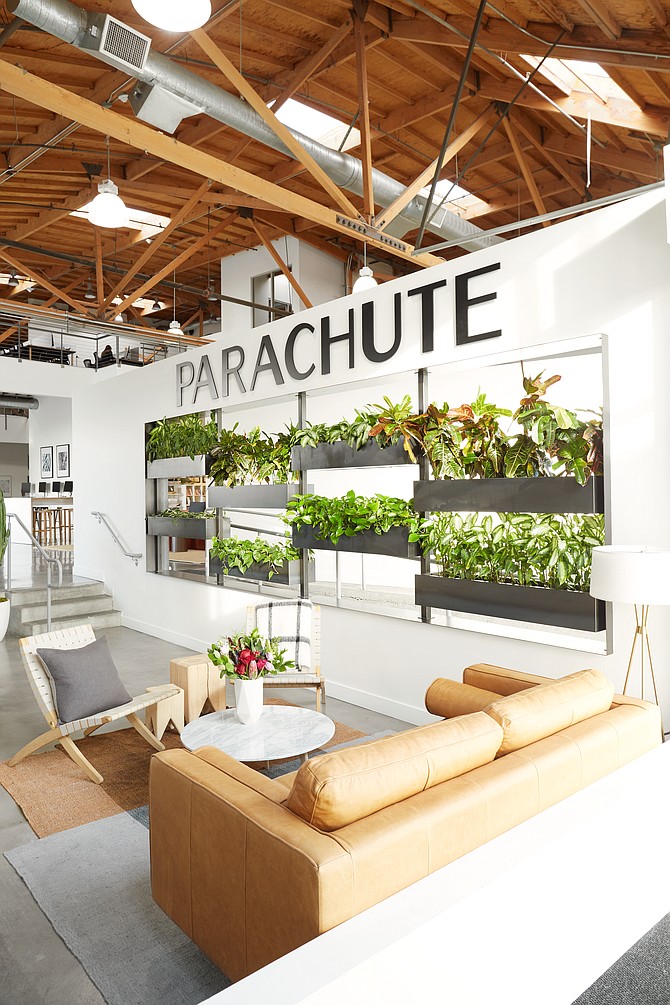 Sleep is big business.
Companies are cashing in on the need for a good night's rest, which consumers increasingly consider essential for their health and happiness.
And Los Angeles, with its proximity to the ports and a diverse talent pool, has developed into a key player for the sleep industry.
"L.A. is a large hub on the West Coast because it has the largest population. And the Long Beach port is a great port for imported items from overseas," said Jonathan Mullinax, vice president of sales and marketing of the home furnishings division at Hollywood Bed & Spring Mfg. Co. Inc., a bed frame manufacturer based in Commerce.
Most of the big players in mattress manufacturing have factories in the L.A. area as well as other cities in the United States, allowing them to produce and quickly ship inventory in less than a week to anyplace across the country, Mullinax said.
Los Angeles is also home to rising startups in bedding, sleepwear and sleep tech, in addition to established brands and traditional manufacturers.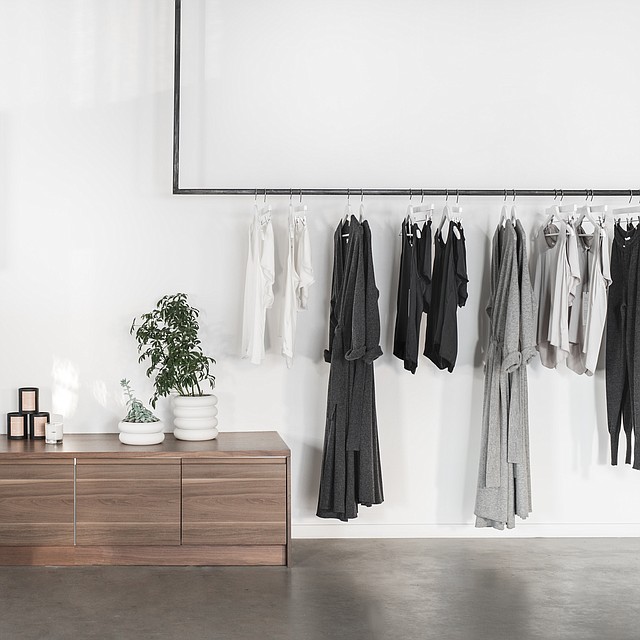 Emerging sleepwear businesses, such as Lunya Co. and Entireworld Enterprises, started in L.A., tapping into the city's pool of fashion talent. And Headspace Inc., which is headquartered in Santa Monica, boasts one of most downloaded meditation and sleep tools in Apple's app store.
Ariel Kaye, founder and chief executive of Culver City-based bedding startup Parachute Home Inc., said she launched her company in Los Angeles because she was attracted to the city's blossoming startup community and its natural beauty.
"My aesthetic has always been inspired by the relaxed, natural landscape of California, so it all makes sense to have had Parachute launch here," Kaye said.
The sleep economy, which reached $79 billion in 2019, is expected to grow to $95 billion by 2024, according to a report by Casper Sleep Inc.
The coronavirus pandemic also fuels gains for the sleep industry as consumers invest more in their homes to make them cozier. In addition, consumers have become increasingly aware of the importance of sleep for their health over the past decade.
Headspace reported a 33% increase in sleep music usage on its app since mid-March.
"In the midst of the current public health crisis and civil unrest, people around the world are experiencing unprecedented stress, anxiety, and uncertainty," said Sarah Romotsky, the company's director of health partnerships. She added that the increasing usage indicates a need for mental health resources and tools to help people with their sleep in general.
"As we all focus on staying safe and healthy, I believe that getting good rest will never fall out of fashion and only become more important to consumers," said Parachute's Kaye.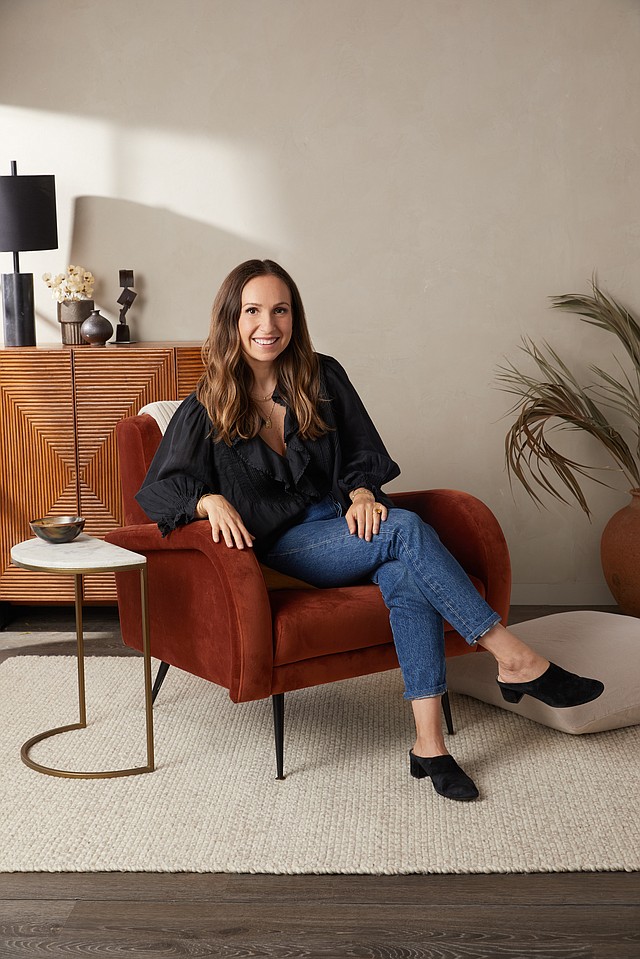 Local Bedding Products Companies
Parachute Home Inc.
Founded: 2013
Headquarters: Culver City
CEO: Ariel Kaye
Employees: 100
Funding Raised to Date: $47 million
About the Company: Parachute Home began as an online-
only brand that designed and made bedding products before expanding into other areas including bedding sets, mattresses and towels.
The company opened its first brick-and-mortar store in Venice in 2016 and now has nine locations in the United States, including in New York, Chicago and San Francisco.
Parachute launched a line of hospitality bedding in 2015 and briefly opened a branded hotel in Venice Beach in 2016. Founder and Chief Executive Ariel Kaye said the company is "certainly open to partnering in a hotel endeavor again someday."
Other companies to know:
Ettitude Holdings Inc.: The West Hollywood-based startup makes bedding products from bamboo fibers. Co-founder Phoebe Yu reportedly started selling the bedding under the Ettitude label in Australia before relocating her company to Los Angeles when she saw the orders begin to pick up from the United States.
Matteo: The bedding manufacturer and retailer, founded in 1996, designs and sews products in Los Angeles and runs a showroom in Boyle Heights. Matteo has developed a collection with more than 30 core fabrics and 6,000 unique products.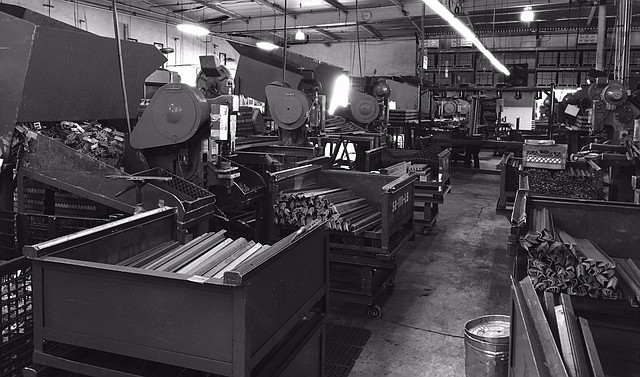 Local Bed and Mattress Makers
Hollywood Bed & Spring Manufacturing Co. Inc.
Founded: 1925
Headquarters: Commerce
President: Jason Harrow
Employees: About 190
Annual Revenue Estimates: $40 million-$60 million
About the Company: Hollywood Bed & Spring was founded by Polish immigrant Irving Harrow, who delivered bed frames he made to furniture stores around Los Angeles.
His grandson, Jason Harrow, now serves as president of the family business, which makes bed frames, bed bases, platform bases, portable beds, bunk springs, daybed hardware and other bedding products.
Hollywood Bed & Spring products can be found at retailers such as Walmart Inc., Target Corp. and Costco Wholesale Corp.
In July, the company acquired the Linwood Hospitality division from competitor Leggett & Platt Inc. to expand Hollywood Bed's reach into the hotel and college dorm sectors.
Jonathan Mullinax, vice president of sales and marketing of the company's home furnishings division, said he has observed an increase in interest in sleep health in the past decade. He attributed the change to large advertising budgets driven by venture capital behind bed-in-box startups like Casper Sleep Inc., Tuft & Needle and Purple Innovation.
But the industry has yet to articulate the amount of time people spend in bed, Mullinax said. "The mattress and pillows are used more than any other piece of furniture in the home. … Why wouldn't people spend more money on an item that has more impact on your restorative health than any other item in your home?" he said.
Other companies to know:
Sit 'n Sleep Inc.: A mattress and bedding retailer based in Gardena. Founded in 1978, the company has stores across Southern California.
Barn Furniture Mart Inc.: Founded in 1945, the Van Nuys-based furniture retailer began catering to online customers in 1995. 
Ortho Mattress Inc.: Ortho sells mattress and bedding products through about 60 locations in Southern California. Headquartered in Cerritos, the company manufactures products in California and Arizona. 
Local Sleepwear Manufacturers
Lunya Co.
Founded: 2014
Headquarters: Santa Monica
CEO: Ashley Merrill
Employees: About 30
About the Company: Lunya is a women's sleepwear brand that operates an ecommerce business as well as retail stores, or what it calls "bedrooms," in Santa Monica and New York.
Lunya products carry high price points: A silk robe runs more than $200. Founder and Chief Executive Ashley Merrill said that's partly because the company spends more on fabrics than average sleepwear brands.
Lunya said its collections address the things that keep customers up at night, such as restlessness, temperature control and muscle aches. "I realized that even though you spend over one-third of your life in bed, sleepwear tends to be the most undervalued part of your wardrobe," Merrill said.
To convince consumers to spend more on sleepwear, Merrill said the most effective way is for them to try on the product or hear about it from a friend.
She said consumers are requiring less convincing of the importance of sleepwear now as they spend more time at home. "My sense is that trend toward spending time at home was going to happen whether Covid happened or not," she said.
Other companies to know:
Entireworld Enterprises: The casual clothing brand was established by Silverlake-based fashion designer Scott Sternberg in 2018. It sources its recyclable raw materials from Asia.
Pour Les Femmes: The West Hollywood-based pajama brand was founded by the actress and activist Robin Wright and designer Karen Fowler in 2015. It works with the Give Work initiative and employs embroiderers from the eastern Congo region to decorate its pajama sets.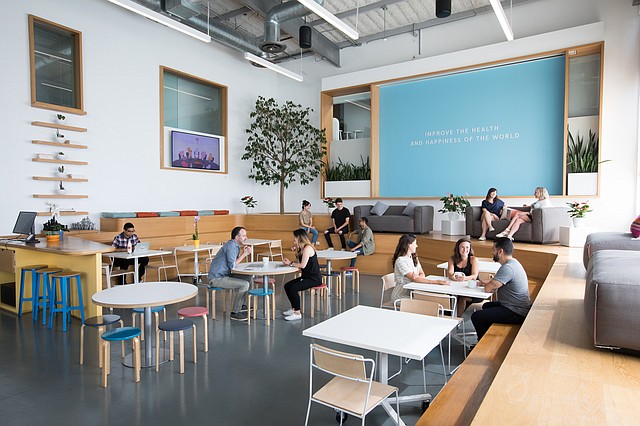 Local Meditation and Sleep App Developers
Headspace Inc.
Headquarters: Santa Monica
CEO: Richard Pierson
Established: 2010
Employees: About 250
Funding Raised to Date: $215 million
About the Company: Headspace started by offering meditation recordings and exercise videos on its app when it was founded in 2010. The company launched Sleep by Headspace in 2018, which offers sleepcasts, sleep music, soundscapes and guided exercises. On Aug. 13, Headspace appointed John Legend as its chief music officer to curate playlists and soundscapes for its Focus mode and meditation content.
"Prior to launching Sleep by Headspace, we knew that many Headspace members used meditation before bed to help them fall asleep," said Sarah Romotsky, director of health partnerships at the company. "And at the time, nearly a third of all Americans said they had trouble falling and staying asleep, so we knew that we needed to build a suite of content beyond our existing Sleep Sounds to help our members get better rest."
The Headspace app has been downloaded more than 65 million times and reaches 190 countries. The company said it has more than 2 million paid users. In June, it expanded its Series C funding round to $100 million in equity and $40 million in debt.
It also operates a business-to-business segment with more than 900 clients, including Starbucks Corp. and Adobe Inc. Headspace has also been selected by Santa Monica-based Snap Inc. for the Snap Minis product, which allows users to invite friends to meditate together.
Other companies to know:
Unplug Meditation: The Brentwood-based company, which opened its secular meditation studio in 2014, has developed the Unplug Meditation app, which offers mindfulness and meditation videos that range from one minute to nearly an hour. During the Covid-19 pandemic, the company has started to offer virtual live classes to teach users about meditation.
For reprint and licensing requests for this article, CLICK HERE.