Miso Robotics Names Bell as CEO
Friday, August 14, 2020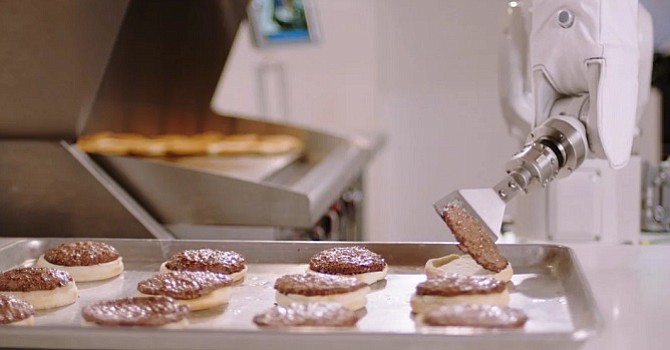 Miso Robotics Inc., the Pasadena-based robotics and artificial intelligence company, has appointed tech veteran Michael Bell as its new chief executive.
Bell will succeed Buck Jordan, Miso Robotics' co-founder, who will transition to roles as chairman and president to focus on fundraising and investment growth for the company.
The changes, announced by the company on Aug. 13, are effective immediately.
Miso Robotics develops robots that can perform basic cooking tasks in commercial kitchens. The company created Flippy, the robotic arm that operates the fryer at Los Angeles Dodgers games.
"This is an extremely timely and strategic leadership shift for Miso Robotics. Interest is pouring in and we need to operationalize, and scale faster than we had originally planned with the onset of Covid-19, and Mike can get us there," Jordan said in a statement.
"Miso Robotics has had different needs at various stages — my experience in fundraising served the needs of Miso Robotics going into our Series C crowdfunding raise, and now Mike's business operations expertise is what we need for our next stage of expansion," he added. "I can't wait to keep our successful partnership to date going!"
Bell joined Miso Robotics as chairman in 2019, with more than 20 years of experience as an executive at tech and software companies. Most recently, he worked for Ordermark Inc., a Playa Vista-based developer of online ordering management platform for restaurants, as chief operating officer for a year and half.
Before that, Bell was president and chief operating officer of Bridg Inc., which developed a restaurant and retail customer data platform. He also co-founded Encore Software, a consumer software publisher, in 1994. Bell sold the company to Navarre Corp. in 2002 and continued to lead the company as chief executive until 2007.
Miso Robotics said it has seen increasing interest in restaurant automation. In July, the company announced a pilot for the newest generation of Flippy with fast-food chain White Castle.
Before that, the company had secured an $11 million order from CaliBurger Franchisor USA Inc. to install two Flippy robotic arms at each of its locations worldwide.
"Flippy is able to solve some of the most crucial problems facing restaurants today. I'm both excited and proud to be a part of making automation an integral part of the kitchen of the future," Bell said in a statement.
"I see great success before us today — the food service market is primed for artificial intelligence and robotics to enter at a new level of scale," he added. "Miso Robotics will be ready for the demand ahead."
For reprint and licensing requests for this article, CLICK HERE.