UCLA Cancer Researchers Land $3 Million Grant
Wednesday, August 5, 2020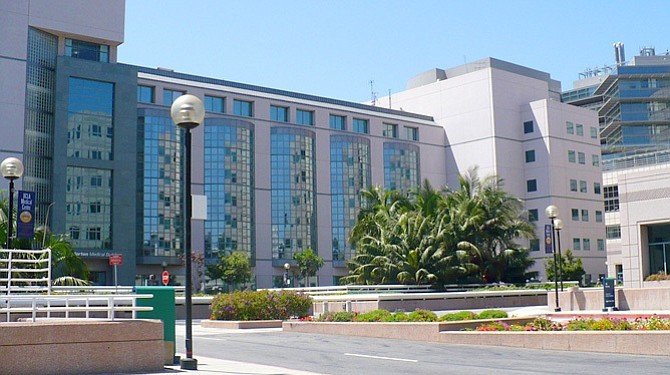 Researchers from the UCLA Jonsson Comprehensive Cancer Center have been awarded a $2.97 million grant from the National Cancer Institute to develop a diagnostic technique using nanotechnology to help detect early stage liver cancer in people at risk of developing the disease.
The award, announced Aug. 4, is the second grant handed out to the research team this year. In April, the NCI awarded the UCLA team a $2.8 million, five-year grant to help develop a blood-based test to improve how people with liver cancer are selected for a liver transplant.
The UCLA team is led by Hsian-Rong Tseng, professor of molecular and medical pharmacology, and Vatche Agopian, director of Dumont-UCLA Liver Cancer Center and associate professor of surgery, liver and pancreas transplantation at UCLA's David Geffen School of Medicine.
Other investigators participating in the grant include Sungyong You from Cedars-Sinai Medical Center, part of Beverly Grove-based Cedars-Sinai Health System.
For the NCI cancer diagnostic grant, researchers are developing a nanotechnology-based diagnostic platform that allows for more effective purification of particles expelled from cells into the bloodstream of people with hepatocellular carcinoma, the most common form of liver cancer.
The purified liver cancer particles can then be subjected to molecular analysis, enabling noninvasive detection of early stage liver cancer from at-risk patients with cirrhosis of the liver.
The nanotechnology-enabled diagnostic technology, also called EV Click Chips, is a rapid purification system for the expelled particles. It uses a marker to recognize, enrich and recover the particles secreted from the cancerous tumor.
"The entire goal is to detect liver cancers at a stage when they can be treated and cured," Agopian said. "Unfortunately, the majority of patients are diagnosed with late stage liver cancer where the tumor is locally advanced or has spread to other parts of the body, making it very difficult to treat. We're hoping this technology will help improve outcomes for our patients with this deadly malignancy."
According to UCLA's announcement, more than 42,000 new cases of liver cancer are diagnosed in the United States each year. The American Cancer Society estimates that 30,000 people die from the disease every year.
For reprint and licensing requests for this article, CLICK HERE.