Capricor Shares Surge on Test Results for Covid-19 Treatment
Wednesday, April 29, 2020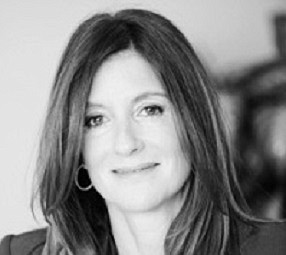 Shares of Beverly Hills biotech firm Capricor Therapeutics Inc. surged 253% on April 29 after the company announced test results for a drug to treat Covid-19 patients.
The drug, called CAP-1002, is Capricor's lead candidate against Duchenne muscular dystrophy, a progressive disorder found primarily in children that causes muscles to become weaker over time.
The drug is comprised of stem cells derived from cardiac tissue that are used to encourage cellular regeneration within the human immune system. The company has been preparing to enter CAP-1002 in late-stage clinical trials to treat DMD.
But with the coronavirus pandemic, Capricor pivoted CAP-1002. In an initial compassionate use test on six critically ill Covid-19 patients at Cedars-Sinai Medical Center in Beverly Grove — five of whom were on ventilators — the company announced on April 29 that all were safely infused with CAP-1002 and all six survived.
Four of the patients recovered enough to be discharged. One patient remains on a ventilator, while the sixth is receiving supplemental oxygen and was clinically stable at the end of the test period.
Capricor said in the announcement that the test data has been submitted for publication in a medical journal and that the U.S. Food & Drug Administration has approved another clinical trial for the drug involving up to 20 Covid-19 patients.
"As the global medical community continues to come together in its battle against Covid-19, the results of our initial compassionate care cases are extremely promising and what we had anticipated," Linda Marban, Capricor's chief executive, said in the announcement. "We look forward to continuing to treat additional patients under our recently approved expanded access program Investigational New Drug application. CAP-1002 could be a potential game-changer in helping countless Covid-19 patients," she said.
Capricor stock jumped within moments of the announcement and gained throughout the day, closing up 253% to $8.50 a share on volume of 197.5 million, more than 150 times its daily average. Capricor's share price is at the highest level since Oct. 2018.
Healthcare/biomed, energy, engineering/construction and infrastructure reporter Howard Fine can be reached at hfine@labusinessjournal.com. Follow him on Twitter @howardafine.
For reprint and licensing requests for this article, CLICK HERE.