PressList Gives Brokers a PR Lift
Publicity service offers way to boost coverage for listings
Monday, April 27, 2020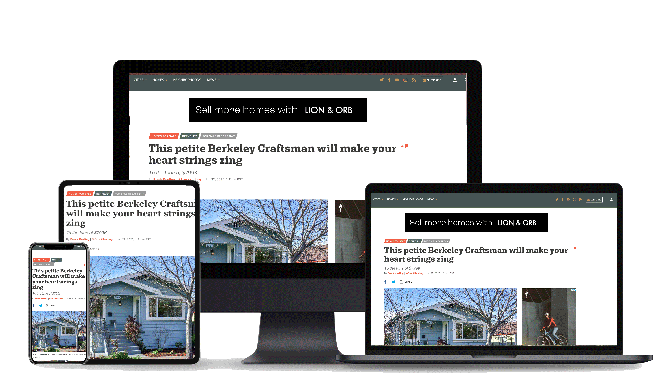 Malibu-based real estate public relations company Lion & Orb Inc. is launching PressList, a publicity service that agents and brokers can use for their listings.
The service will launch April 30 in 10 markets, including L.A.
PressList matches properties with media, allowing for-sale homes to get greater coverage.
Lion & Orb has partnered with Canada-based startup iGuide, which has developed a camera and software that helps create floor plans with measurements and virtual tours.
Audie Chamberlain, founder and chief executive of Lion & Orb, has been involved in real estate PR, social media and marketing for years.
Chamberlain said he wanted to start PressList to move away from the traditional marketing model used by many realtors.
"Never in the history of when I've been in real estate has there been a dedicated service to do the listings ad hoc," he said.
Usually brokers use an in-house team or contract out with an expensive PR company to handle their media requests.
Chamberlain said PressList is different because it helps agents get press for individual listings. "Agents have never had the opportunity to do press for a one-off listing," he said, adding that PressList "only helps the customer with what they need when they need it."
Here's how it works: An agent provides Lion & Orb with high-resolution images and information about a property. Lion & Orb then sends back a press release for review and creates a pitch.
The next step for Lion & Orb is targeting media outlets that are a good fit for the listing to maximize its exposure.
The company has "accelerated a traditional PR campaign and condensed it into a two- to three-week cycle," Chamberlain said.
The service has a few different price points, and Chamberlain said a subscription or membership model may become available.
Lion & Orb's partnership with Santa Monica-based real estate marketing firm Luxury Presence will also help clients, Chamberlain said.
Luxury Presence does website design and development as well as digital marketing, including SEO and social media. Its clients include Jade Mills, one of the top agents in Los Angeles County, and luxury brokerage Hilton & Hyland.
"They give us the opportunity where if you want to expand the campaign, if you want to add a website or some paid component like Instagram or Facebook to it, we offer that through our partnership," Chamberlain said. "They offer us the opportunity to upsell on the press package."
For reprint and licensing requests for this article, CLICK HERE.