Pasadena Project Secures $35 Million Loan
Condo conversion development expected to open in 2021
Monday, April 27, 2020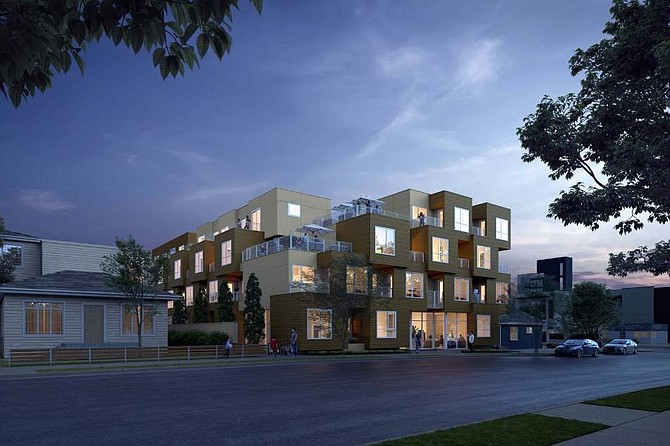 Just because Covid-19 has slowed the real estate market doesn't mean new projects aren't moving forward.
A 48-unit condominium project in Pasadena has received a $34.5 million construction loan.
Marcus & Millichap Inc.'s Stefen Chraghchian and Sharone Sabar arranged the financing.
Octane purchased the property, then an office building, in 2016 for $40.5 million, records show. Adept Urban is developing the property, according to Marcus & Millichap.
"After completing the first phase of the project, with financing from another intermediary, the developer asked us to create a more flexible and competitive financing option for the second phase," Chraghchian said in a statement. "Phase I involved converting the adjacent office tower to 57 condominium units, and Phase II will add 48 units above a parking structure."
Unsold units from the first phase of development were added to the Phase II loan as collateral, Chraghchian said.
Unit sales will be used to pay down the 30-month loan with a 5% adjustable interest rate.
"Being in the midst of the Covid-19 pandemic added an additional challenge," Sabar said in a statement. "We emphasized the importance of timing to all parties and pushed to close as quickly as possible."
The project is expected to be completed in 2021. In addition to the condo units, it will also have a pool, hot tub and outdoor entertainment area.
Multifamily housing has been in high demand in the Tri-Cities market of Pasadena, Burbank and Glendale. In the fourth quarter of 2019, no new units were completed in the area, according to a report from CBRE Group Inc.
During the quarter, units rented for an average of $2,429.03, up more than 2% over the same time period the previous year.
The Pasadena initiative isn't the only project in L.A. to announce construction financing in April.
EAH Housing announced earlier this month that it had raised construction financing for the 40-unit Magnolia Villas, an affordable community for low-income seniors.
The project is at 1445-1453 10th St. in Santa Monica.
Construction recently began on the project.
Rents for the units will range from $548 to $1,136 a month.
"Magnolia Villas will enable seniors to age in place and provide a quality home to one of our most vulnerable populations, many of whom are facing uncertain futures due to skyrocketing rents, rising health care costs, and increases in the cost of living," Laura Hall, president and chief executive of EAH Housing, said in a statement.
For reprint and licensing requests for this article, CLICK HERE.