Miso Seeking $30 Million Round
Robotics company turns to crowdfunding platform
Monday, April 27, 2020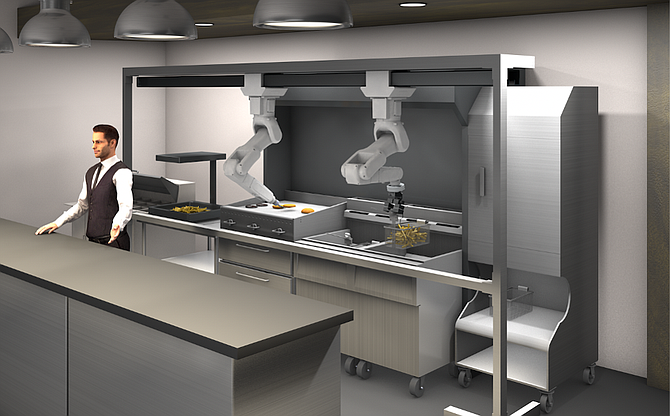 Miso Robotics Inc., a Pasadena-based robotics and artificial intelligence company, is seeking to raise a $30 million Series C through crowdfunding on the SeedInvest platform.
The company develops robots that can perform basic cooking tasks in commercial kitchens. The same company created Flippy, the robotic arm that operates the fryer at Los Angeles Dodgers games. Flippy has served more than 50,000 pounds of chicken tenders and tater tots to Dodgers fans since July 2018, according to the company.
Miso Robotics said it received approval from the Securities and Exchange Commission on April 7 to raise money through crowdfunding for up to 12 months.
Miso Chief Executive Buck Jordan said the round is likely to end early.
"We're very confident. I think Miso is hitting all the things that consumers care about today. It's very focused on health and human safety," he said.
Part of the new funding will be allocated to fulfill existing orders, according to Jordan. The company has secured an $11 million order from CaliBurger Franchisor USA Inc. to install two Flippy robotic arms at each of its locations worldwide, according to Jordan.
For reprint and licensing requests for this article, CLICK HERE.