Common Cause
Michael Milken devotes his resources to combat Covid-19
Monday, April 20, 2020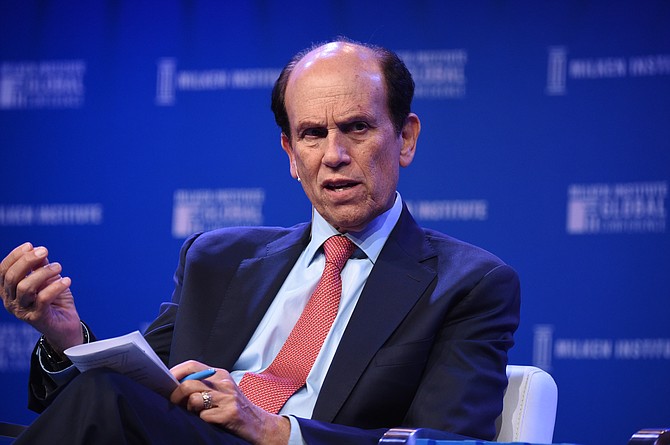 It was the first problem that Michael Milken couldn't solve.
At the age of 33, the ambitious young man who dazzled professors at the University of Pennsylvania's Wharton School and would go on to upend American corporate finance was powerless to save his father from cancer. The disease had also hit his mother-in-law and would later attack Michael.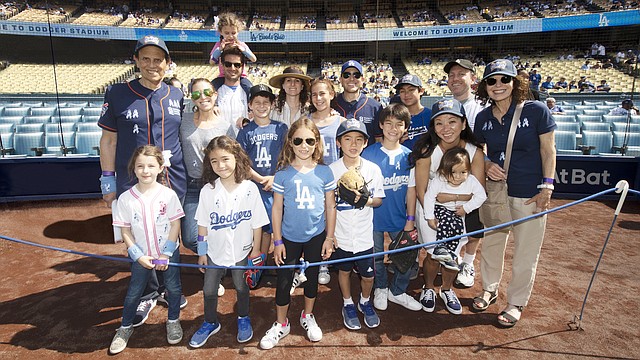 So, as Milken accumulated a massive fortune in the 1970s by demonstrating the superior return on investment of junk bonds over AAA-rated corporate bonds, he began using his wealth to fund medical research. His efforts led to frontline cancer drugs and other public health initiatives. Fortune Magazine would later dub him "The Man Who Changed Medicine."
After a federal prison stint for going too far in his financial dealings (for which he was recently pardoned), Milken built the Milken Institute, a Santa Monica-based, nonprofit think tank focused on health care, among other areas.
In mid-February, as Milken began to recognize the severity of the Covid-19 pandemic, he started to shift his institute's entire focus to combat the contagion by helping to develop drugs and public health initiatives, by matching donors with needs and by analyzing the economic outlook.
Milken began calling people, including CEOs, Nobel Prize-winning scientists and hospital heads. He's now spending 16-18 hours a day on the phone mining the Institute's relationships with philanthropic organizations, government officials, medical centers and big pharmaceutical companies.
He found time recently to talk with the Business Journal about how business leaders in Los Angeles can provide assistance and guidance during the pandemic and to offer advice for navigating the crisis.
What instructions have you given your Institute to tackle Covid-19?
Beginning two months ago, I charged Dr. Jonathan Simons (chief executive and president of the Prostate Cancer Foundation founded by Milken) to look at what has worked in cancer to see if it would work against Covid-19. One of the great areas we have worked on over the past almost 30 years has been energizing your immune system to attack cancer.
How does that apply to Covid-19?
Boosting the immune system to fight cancer often causes a side effect called a cytokine storm. That is when the body's immune system overreacts, often causing lung inflammation. Cytokine storm lung inflammation has led to most Covid-19 deaths. Among (the people) we've talked with has been a pioneer in cancer immunology and cytokine storms who, along with his wife, contracted and survived Covid-19, Dr. Arie Belldegrun, chairman and co-founder of Allogene Therapeutics. We've been looking at cancer drugs that have proven safe for humans and which have the ability to control lung inflammation.
Who else are you consulting with?
Here in Los Angeles, the major research institutions — USC, UCLA and Cedars, among others. We've interacted with many Caltech directors and David Baltimore, the former Caltech president and a Nobel Prize winner (a virologist). I'm asking how they would attack it.
What other avenues are you pursuing?
The institute puts out a daily update listing all the vaccines, antivirals, antibodies and immunology strategies that have previously proven safe in humans and are now being studied for fighting Covid-19. The first new vaccine that's been developed (by Massachusetts-based Moderna Inc.) to fight Covid-19 took only nine or 10 weeks from creation to putting it into a human being on March 16 (at Kaiser Permanente Washington Health Research Institute in Seattle). That's the fastest ever in history.
How is the fight against the contagion shaping up locally?
So, as it relates to Los Angeles, we've had significant interaction with the major health service providers. We're very focused on getting productive equipment to them. And we had a significant conversation with one of the other major philanthropists in L.A. Sean Parker (Napster co-founder and Facebook's first president) called me. He was very focused on getting testing equipment that's more accurate for our major local health care providers. We talked to the chairman of the company that manufactures that equipment, a division of Danaher (Corp., a global conglomerate based in Washington, D.C., that designs, manufactures and markets medical products). The hospitals that Sean was focused on were Cedars and UCLA. For us to get back to any sense of normalcy, to reopen society, we're going to need good testing equipment. If you want people to go back out, they need to trust that other people don't have the virus.
What additional guidance can you offer Angelenos who might want to contribute — where to go, who to speak to?
You could contribute to the Milken Institute for FasterCures (which focuses on medical research), which I would say has been the network leader here in terms of trying to find the medical solution. Each of the hospitals — Cedars, USC, UCLA, St. John's, etc. — have the ability to take contributions which can go against purchasing protective gear, respirators, ventilators, etc.
You have a number of individuals here, such as Lynda and Stewart Resnick and others, who have purchased masks and other things for the hospitals at this time. So, individuals have made those donations.
Another need is with the schools closed, how do we get food to some of the kids who were depending on eating breakfast or lunch in the schools?

Where else would you recommend people give?
Providence (Health & Services, the Renton, Wash.-based Catholic health care system with hospitals in several states, including California), which is a nonprofit and is the third-largest health care system. USC at the Keck hospital. But there are others — those organizations that provide food and feed people. A lot of our senior citizens cannot venture out. I'm sure the Jewish Home (in Reseda) is being strained. And other homes with the challenges of this virus.
What would you like to see from business and philanthropic leaders in Los Angeles?
I would recommend, especially pharmaceutical biotech firms, collaborate with government agencies, the way other people have offered, like Gilead (Sciences, headquartered in Foster City) has in offering one of its drugs free to a large number of people. And I would be happy to talk to people about different strategies for doing that. I'm sure we could help business leaders interested in best practices keep employees safe. Obviously, Los Angeles has had far fewer identified Covid-19 cases than New York or New Jersey. So, I think social distancing in the short run has been successful.
Los Angeles' experience has been very different than in those pandemic epicenters.
Many hospitals here have only had a handful of patients with the coronavirus. None of them have approached their capacity. They prepared for an enormous increase in patients.

Is this a problem?
Many of these hospitals right now are in a very difficult position because there has not been a surge in patients, they have canceled elective surgery and other surgeries and treatments, and fewer people are visiting emergency rooms. So doctors, such as orthopedic surgeons, and the ORs (operating rooms), and the people that supported them are not generating revenue.
UCLA might be dipping into reserves, which could be a huge problem going forward.
I would say pretty much every one of the hospitals. And UCLA was unique in a sense in that every single one of their rooms could be turned into an ICU. You've already had one hospital chain declare bankruptcy (this month. Tennessee-headquartered Quorum Health Corp., with two dozen hospitals). And particularly the regional ones are being decimated.
What's ahead in the fight against the pandemic?
The ramp up of the vaccine is the fastest in the history of the world. But for widespread use, it's not till next year, and that's why we're also focused on control antivirals, antibodies, immunology and other things that have previously gone into human beings and proved to be safe. We will know more in the next couple of weeks. I would expect approvals this month on a few of them.
How can Los Angeles business leaders steer their companies and philanthropic organizations through this crisis?
In many ways, Los Angeles has been the small business capital of America, in terms of businesses being formed. The government has put out a grant/loan program for those companies with fewer than 500 employees, to provide capital to them to try to keep employees on their payroll.
The Main Street New Loan Facility is being put out, which was authorized under Section 13(3) of the Federal Reserve Act, which was intended to facilitate lending to small and medium-size business by eligible lenders.
The Treasury, using funds to stabilize here under Section 4027 of the Corona Act (Coronavirus Economic Stabilization Act of 2020), is making $75 billion in equity investments in SBVs in connection with the facility itself. And when you leverage it, the combined effort would be $600 billion. The eligible lenders would be all U.S.-insured institutions — (such as) Bank of America, Wells Fargo, Chase, and savings and loans. They can loan money to companies that have up to 10,000 employees. So, all those companies that have fewer than 10,000 employees, and less than $2.5 billion in annual revenues, each would qualify.
Milken Extends His Resources
As he plunged into the Covid-19 crisis, Michael Milken discovered that one of the ways he can be most effective is by connecting those in need with those who can help.
To that end, he has offered the resources of the nonprofit Milken Institute, his Santa Monica-based think tank, to assist Los Angeles businesses and organizations.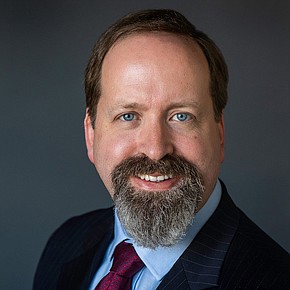 Milken recommends companies seeking guidance reach out to Kevin Klowden, executive director of the Milken Center for Regional Economics and California Center (kklowden@milkeninstitute.org).
For advice on keeping employees safe, Milken suggests Ed Greissing, executive director at the Milken Institute's Center for Public Health, (egreissing@milkeninstitute.org); Lynn Goldman, dean of the Milken Institute School of Public Health at George Washington University (goldmanl@gwu.edu); and Paul Irving, chairman of the Institute's Center for the Future of Aging (pirving@milkeninstitute.org).
Milken himself is willing to talk with biotech firms about strategies for providing free Covid-19 drugs to government agencies. Contact Esther Krofah, executive director of the Institute's FasterCures center (krofah@milkeninstitute.org.) for more information.
Podcasts Help Milken Get The Word Out
Michael Milken recently launched a free podcast series, "Responding to Covid-19: Conversations with Mike Milken," aimed at educating business leaders and the public about many facets of the coronavirus pandemic.
The episodes feature Milken interviewing high-powered guests from a variety of fields, including science, medicine, academia, the government and the pharmaceutical industry.
Among those joining Milken is Alex Gorsky, chairman and chief executive at Johnson & Johnson. The drug-maker and packaged goods giant is ramping up to produce a Covid-19 vaccine once it's approved. It has pledged to give the vaccine away for free worldwide.
Other guests include Francis Collins, director of the National Institutes of Health; Andrew von Eschenbach, former commissioner of the Food and Drug Administration; and Rod Hochman, president and chief executive of Providence St. Joseph Health.
For reprint and licensing requests for this article, CLICK HERE.