Dermavant Drug Enters New Phase
Psoriasis treatment ready for large-scale testing
Monday, April 20, 2020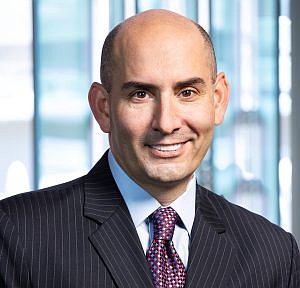 Dermavant Sciences Ltd. of Long Beach has completed patient enrollment for a Phase 3 trial of a therapeutic cream to treat the skin disease psoriasis, the company said.
Dermavant, a subsidiary of Basel, Switzerland-based Roivant Sciences Ltd. made the announcement April 2.
The company has focused on developing drugs to treat skin conditions generated by the body's immune response system, chiefly psoriasis, which is characterized by red patches and scales on the skin.
Psoriasis afflicts an estimated 8 million people in the United States and 125 million people worldwide, Dermavant said.
The company bought the rights to the active drug ingredient tapinarof from London-based GlaxoSmithKline in August 2018 for an undisclosed sum, according to a May filing by Dermavant for an initial public offering with the Securities and Exchange Commission. (The IPO has not taken place.)
Tapinarof immediately went to the front of Dermavant's drug pipeline after the deal.
The company said tapinarof consists of a chemical compound that binds to DNA strands inside a cell nucleus to regulate how DNA transmits instructions to create molecules associated with the body's immune response.
Dermavant's aim is to reduce the hyperactive immune response that causes psoriasis flare-ups.
"We believe tapinarof could be a highly differentiated psoriasis offering, potentially as the first topical with a novel mechanism of action in over 20 years, which makes today's announcement an important milestone not just for the company, but for the psoriasis community as well," Todd Zavodnick, Dermavant's chief executive, said in a statement.
"Tapinarof has now been dosed in over 1,700 subjects to date, and we believe it to be one of the most promising and cost-efficient therapeutics in dermatology today," he added.
According to a summary of the clinical testing process on the Food & Drug Administration's website, a Phase 3 clinical trial generally represents the first large-scale trial of a drug.
It involves up to 3,000 volunteer participants in testing for effectiveness and any adverse reactions. The Phase 3 process can take from one to four years.
The FDA summary states that only about a quarter of drugs that enter clinical trials make it to Phase 3, and only about 30% of those drugs pass Phase 3 to move on to the fourth and final clinical trial stage — a yearlong safety study — before an application can be submitted to the FDA for approval.
Dermavant said in its announcement that it expects to submit its application for tapinarof to the FDA some time in 2021, which would be on the aggressive end of the generalized timetable for clinical trials as laid out in the agency's summary.
For reprint and licensing requests for this article, CLICK HERE.