Riot Games Acquires Hypixel Studios
Friday, April 17, 2020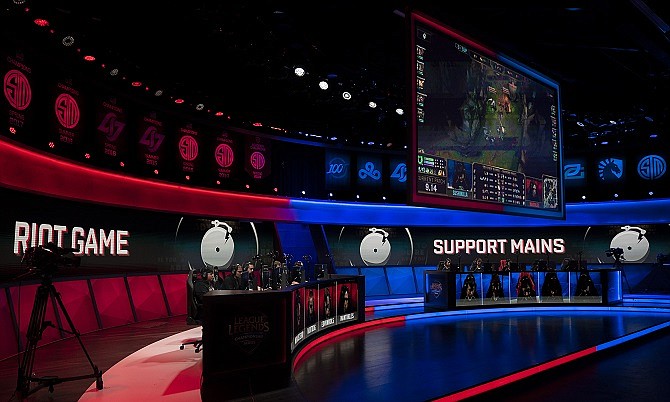 Sawtelle-based Riot Games Inc., the developer and publisher known for League of Legends, has acquired Canadian video game developer Hypixel Studios for an undisclosed sum.
The deal was announced April 16 by Riot Games.
Founded in 2018, Hypixel Studios employs more than 40 developers. In December 2018, the company raised $7 million in angel funding in a deal led by Riot Games.
Hypixel Studios said it is ramping up development of its first title, Hytale, an adventure game that allows players to build their own settings, such as houses and castles, with virtual block materials.
The game has drawn more than 2.5 million sign-ups for its beta version, and the trailer has generated millions of views on YouTube, according to Riot Games. The studio plans to release Hytale to the public in 2021.
"Over the last 18 months, we've been fortunate to advise Hypixel Studios as they build toward their vision for evolving a game genre that reaches an incredibly diverse range of players around the globe," Riot Games President Dylan Jadeja said in a statement.
"Now, as they prepare to enter the next chapter, we're thrilled to take our partnership to the next level through this acquisition. We look forward to supporting Hypixel Studios' journey through the development process, helping them grow, and learning from them as well," Jadeja added.
Hypixel Studios said its leadership team will remain in charge of the day-to-day management of the studio, but it will have a new board joined by members from Riot Games.
"We'll continue to operate in the same way as we have before, but Riot will become our parent company, and we'll gain access to their expertise and resources," Hypixel Studios co-founder Simon Collins-Laflamme said in a statement. "This means a bigger budget for Hytale, more security for our team, and advisory support from a company that knows how to launch and operate successful, long-running games,"
Hypixel Studios will establish a permanent office in Northern Ireland where it is filling 20 new positions, according to Riot Games.
For reprint and licensing requests for this article, CLICK HERE.