Molina Scraps $50 Million Deal to Buy NextLevel Health
Wednesday, April 15, 2020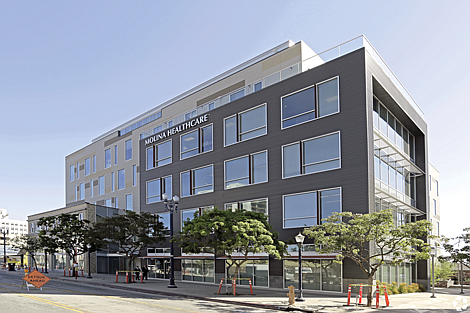 Long Beach managed care insurance giant Molina Healthcare Inc. has called off its deal to buy Chicago-based Medicaid managed care insurer NextLevel Health Partners Inc. for $50 million.
Molina said it terminated the deal because of NextLevel's apparent refusal to close according to terms of the agreement.
Molina disclosed the deal's collapse in an April 14 filing with the Securities and Exchange Commission.
"Molina Healthcare Inc. has terminated its agreement to acquire all of the capital stock of NextLevel Health Partners Inc. due to the seller's stated unwillingness to close pursuant to the terms of the acquisition agreement," Molina said in the filing.
Molina declined to comment further. NextLevel did not respond to requests for comment.
Molina Healthcare provides managed health care insurance services under the Medicaid and Medicare programs and through state insurance marketplaces.
The company served approximately 3.3 million members through its locally operated health plans as of the end of 2019.
NextLevel provides managed care insurance services for roughly 50,000 Medicaid and Medicare enrollees in Illinois' Cook County, which includes the Chicago area.
When the deal was announced on Jan. 6, Pam Sanborn, president of Molina Healthcare of Illinois, said "Acquiring NextLevel Health increases our footprint in the state of Illinois, enables us to scale our existing business platform and provides additional operating cost leverage."
Molina shares closed up 4.2% on April 14 to a record high of $163.29; that day also saw an upgrade to "buy" and a target price increase from Stephens Inc. analyst Scott Fidel. Shares slipped back 1.9% on April 15 to 160.20.
Healthcare/biomed, energy, engineering/construction and infrastructure reporter Howard Fine can be reached at hfine@labusinessjournal.com. Follow him on Twitter @howardafine.
For reprint and licensing requests for this article, CLICK HERE.