Prime Healthcare Gets OK to Buy St. Francis Medical Center for $350 Million
Thursday, April 9, 2020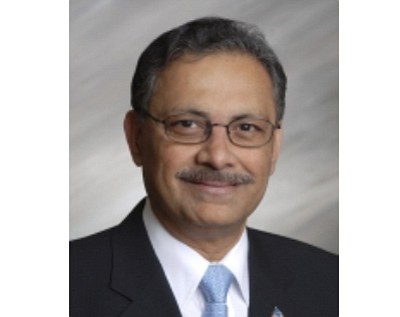 Ontario-based Prime Healthcare Inc. has received U.S. Bankruptcy Court approval to purchase St. Francis Medical Center in Lynwood from bankrupt Verity Health System of California Inc. for more than $350 million.
Under terms of the deal, which was announced April 9, Prime Healthcare will purchase St. Francis for a base price of $200 million, plus $15 million in payroll and benefits for the hospital's staff.
As part of the "total net consideration" price of more than $350 million outlined in the agreement, Prime Healthcare has committed to investing $47 million in St. Francis, a 384 acute-bed hospital.
The funds will go toward capital improvements, including substantial technology investments and system upgrades.
In addition, Prime Healthcare agreed to make offers of employment to substantially all St. Francis employees.
The announcement did not specify how the remaining $90 million-plus of the net consideration price would be deployed.
Prime Healthcare, which was founded in 2001 by physician Prem Reddy, specializes in turning around financially struggling hospitals. It has grown into the fifth-largest hospital operator in the country, with 45 hospitals in 14 states. The company posted $4.7 billion in revenue in 2018.
Verity Health, which emerged in 2015 out of a recapitalization of a financially struggling hospital system known as Daughters of Charity of St. Vincent de Paul, filed for bankruptcy protection in August 2018.
At the time of the filing, El Segundo-based Verity had six hospitals, including St. Francis Medical Center and St. Vincent Medical Center in L.A.'s Westlake district. (On March 30, billionaire Patrick Soon-Shiong's family foundation reached an agreement with Verity to buy St. Vincent for $135 million; that agreement is pending before U.S. Bankruptcy Court Judge Ernest Robles.)
"St. Francis Medical Center plays a crucial role in providing high-quality care for patients in Lynwood and the surrounding communities," Verity Health Chief Executive Rich Adcock said in the announcement. "Prime has time and time again saved hospitals to support communities. We are confident that Prime will continue this record of excellence and look forward to working in partnership through the sale close process."
In the same announcement, Prime Healthcare Chief Medical Officer Sunny Bhatia said, "We are honored and look forward to continuing St. Francis' legacy of compassionate, critical medical care for the communities it serves, especially during this unprecedented health crisis."
This was Prime's second attempt to acquire St. Francis. The first came in October 2014 when Prime offered to buy the six hospitals in the Daughters of Charity system, including St. Francis and St. Vincent, for $843 million. But then-state Attorney General Kamala Harris placed restrictions on the sale that ultimately prompted Prime to withdraw its offer.
St. Francis Medical Center was founded in 1945 by the Sisters of St. Francis of Penance and Christian Charity and in 1981 was acquired by the Daughters of Charity.
After Prime's unsuccessful bid for Daughters of Charity, the hospital chain obtained a recapitalization from a private investment firm and out of that deal Verity Health System was formed.
Over the next three years, NantWorks, the umbrella organization for companies founded by Soon-Shiong, put more than $300 million into the management company that ran Verity Health, but it wasn't enough to prevent Verity from filing for bankruptcy protection.
Healthcare/biomed, energy, engineering/construction and infrastructure reporter Howard Fine can be reached at hfine@labusinessjournal.com. Follow him on Twitter @howardafine.
For reprint and licensing requests for this article, CLICK HERE.