WeHo Site Sells for $21 Million
Retail property sits on Melrose Ave.
Monday, April 6, 2020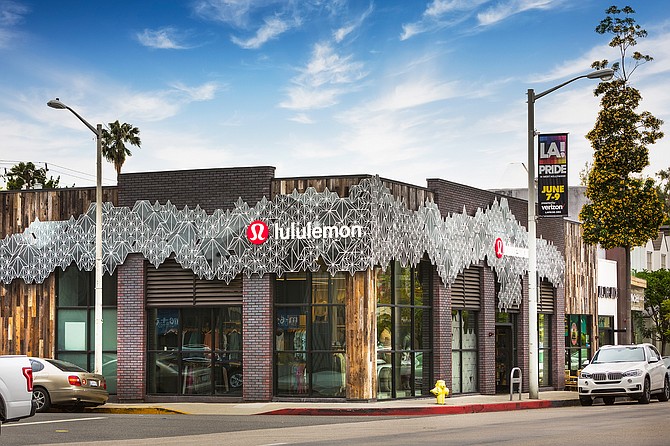 Century City-based real estate investment company Blatteis & Schnur Inc. has purchased a West Hollywood retail property for $20.6 million from a New York-based investor.
Imperial Capital represented Blatteis & Schnur in the transaction. Kidder Mathews' Tanel Harunzade, Darrell Levonian and Brittney McCarthy represented the seller.
The property, at 8532 Melrose Ave., is nearly 5,000 square feet.
Despite challenges in the retail sector, rents for the category increased 5.8% per square foot on a triple net basis in Los Angeles County during the second half of 2019, according to Cushman & Wakefield Inc. That growth primarily came from high street retail precincts such as Rodeo Drive and Melrose Avenue.
Asking rents along Melrose during the second half of 2019 were $210 a square foot, up nearly 17% year over year, according to Cushman & Wakefield data.
Blatteis & Schnur's purchase "is in a high-barrier-to-entry market," Levonian said in a statement. "And the specific corridor between San Vicente and La Cienega Boulevard commands some of the highest rents in West Hollywood. The cost per foot of improvements on the sale leads the market."
Blatteis & Schnur has been active in L.A. The company purchased a mixed-use building in downtown Santa Monica for $24.5 million in 2019. The property, at 1404-1408 Third Street Promenade, is roughly 28,000 square with ground-floor retail and office space above.
The company previously purchased 1415 Third Street Promenade for $26 million. The 35,000-square-foot building houses an Apple store. When Blatteis & Schnur purchased the property, it was a vacant 35,000-square-foot building that previously housed a Border's. The building was than leased to Apple, which demolished the building and was in the process of building a new one when Blatteis & Schnur sold the property for $58 million.
Blatteis & Schnur acquires high street retail properties in top urban markets, including on L.A.'s Beverly Drive, and in Beverly Hills and Malibu.
Some of the other Los Angeles investments the company has made include 233 S. Beverly Drive in Beverly Hills, 6904 Hollywood Blvd. in Hollywood and an eight-building portfolio in the Abbot Kinney Boulevard neighborhood of Venice.
For reprint and licensing requests for this article, CLICK HERE.