Stream Teams
As viewers turn to streaming, content companies turn to LA
Monday, April 6, 2020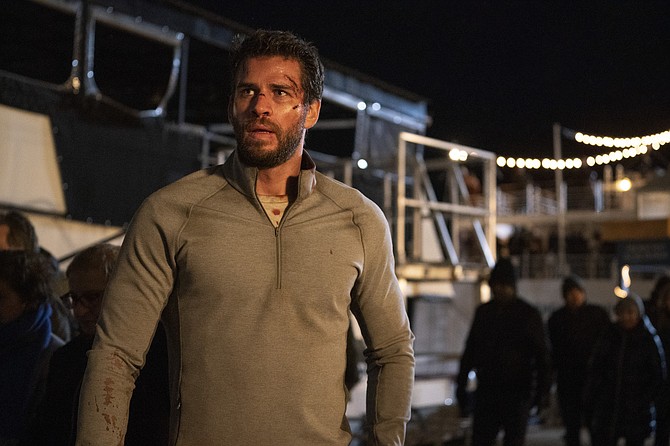 Although some of the companies may be headquartered elsewhere, there's little doubt that the heart and soul of entertainment's streaming video industry lives and thrives in Los Angeles.
Whether it's Los Gatos-based Netflix Inc., which has established a huge campus in Hollywood, or Seattle-based Amazon.com Inc., which has set up a substantial operation in Culver City, much of the day-to-day business of the streaming industry takes place in Los Angeles County.
The April 6 launch of Quibi, the Hollywood-based brainchild of DreamWorks Animation co-founder Jeffrey Katzenberg, further cements Tinseltown's status as the hub for the future of entertainment.
The upcoming rollout of Warner Media's HBO Max service, scheduled for May and boasting the "Harry Potter" catalog and the entirety of the "Friends" series, will add to the city's streaming bona fides.
Cupertino-based Apple Inc., which entered the streaming wars in November with Apple TV Plus amid doubts that the device company could compete in Hollywood, has racked up 33.6 million subscribers, even before opening its new Culver City complex.
Burbank-based Walt Disney Co., meanwhile, may be the most intriguing player in town, with nearly 29 million subscribers for its recently launched Disney Plus service and some 30 million subscribers to Hulu, which the company acquired in its entirety after closing 2019's purchase of 21st Century Fox.
Hulu's Gensler-designed Santa Monica offices, in the 2500 Broadway complex, have become the definition of "creative space." Tech personnel and creatives, reportedly known internally as "Hulugans," fuel their work with multiple snack bars, game rooms and communal workspaces.
Whether or not their offices feature amenities like foosball tables and a cereal bar, the combination of major Los Angeles outposts and made-in-L.A. companies ensures the so-called streaming wars will be waged on L.A. turf.
Not to be forgotten is YouTube's YouTube TV. The streaming service provides access to live content from more than 70 different channels for $49.99 per month, and the company reports more than 2 million subscribers.
You Tube's user-generated video content is free to consumers, however, so YouTube is not fighting the same battle when it comes to enticing paying customers for that service.
That's why YouTube has been left off this Business Journal list — it's impossible to gauge total subscribers for the reported 31 million unique YouTube channels. YouTube's top three, according to Digital Trends website: T-Series (130 million subscribers), PewDiePie (103 million) and Cocomelon-Nursery Rhymes (74.2 million).
Unlike the industry's big-budget streaming services, YouTube relies on user-generated content, although naysayers suggest professionally generated video has increasingly compromised YouTube's freewheeling DIY reputation since the service was acquired by Mountain View-based Google in 2006.
Whether you believe YouTube has gone too pro, the company became a big part of the Los Angeles production scene when it converted a Playa Vista airplane hangar into YouTube Space Los Angeles in 2012. The digital production studio provides YouTube's partners with high-quality facilities to allow them to create work with Hollywood production standards.
Amazon Prime Video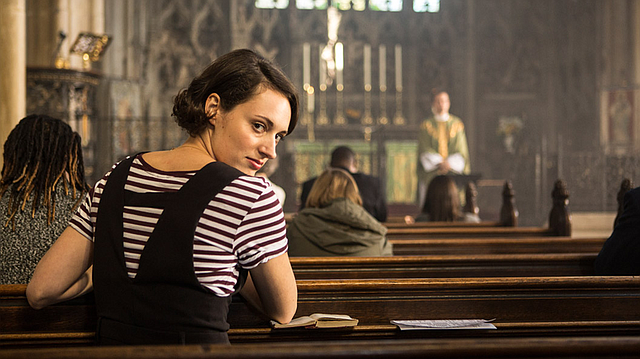 A video-on-demand service offering TV shows and films for rent or purchase, as well as Amazon Studios original content and licensed programming included in Amazon's Prime subscription.
Parent company: Amazon.com Inc., Seattle
Launch date: Sept. 7, 2006 as Amazon Unbox L.A. operations: Amazon Studios, which develops TV series and produces and distributes movies to Amazon Prime subscribers, in 2017 leased more than 280,000 square feet of space in Culver City, including the Culver Studios Mansion and Bungalow.
Local leadership: Mike Hopkins, senior vice president for Prime Video and Amazon Studios
Cost: $8.99 per month
Subscribers: 150 million Amazon Prime subscribers have access to Prime Video.
Money: Amazon spent a reported $6.5 billion on original content in 2019.
Notable: Amazon reportedly plans to spend $1 billion to produce a "Lord of the Rings" prequel series. Award-winning original TV series on the service include "The Marvelous Mrs. Maisel" and "Fleabag."
Quibi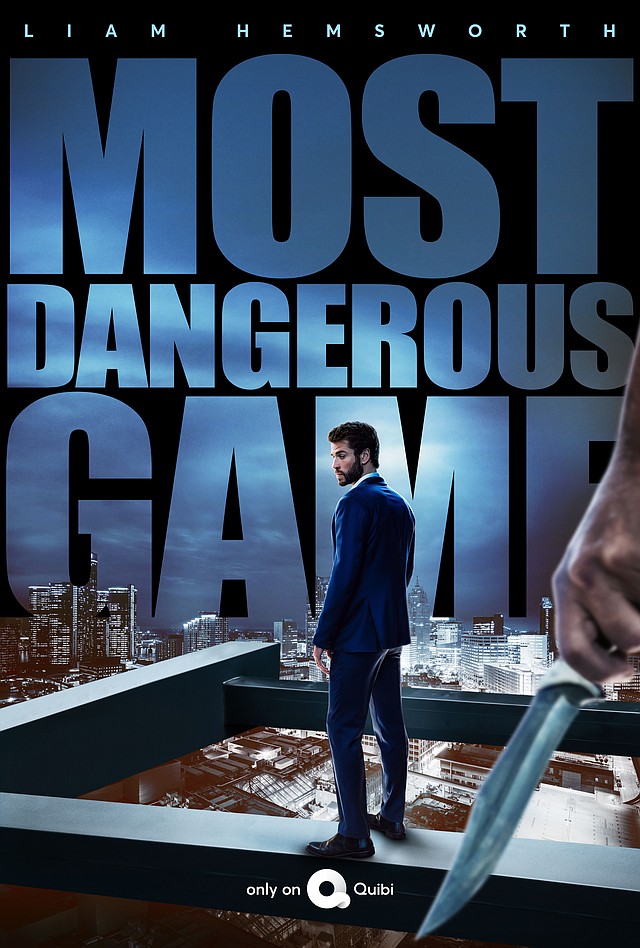 Short-form media content in "quick bites" to be delivered daily in videos of 10 minutes or less. Designed to be consumed on smartphones.
Launch date: April 6
L.A. operations: Quibi leases 49,000 square feet at Hollywood 959, an entertainment campus developed by JH Snyder Co. in the Hollywood Media District.
Local leadership: Founder Jeffrey Katzenberg and CEO Meg Whitman.
Cost: $4.99 per month with ads or $7.99 without.
Subscribers: Media research firm LightShed Partners estimates Quibi will sign up 8 million subscribers by the end of 2020.
Money: Quibi has raised $1.75 billion to date.
Content: Quibi has nabbed some of Hollywood's brightest stars for 50 original programs at launch. The company plans to release 175 original shows and 8,500 "quick bites" of content in its first year.
Apple TV Plus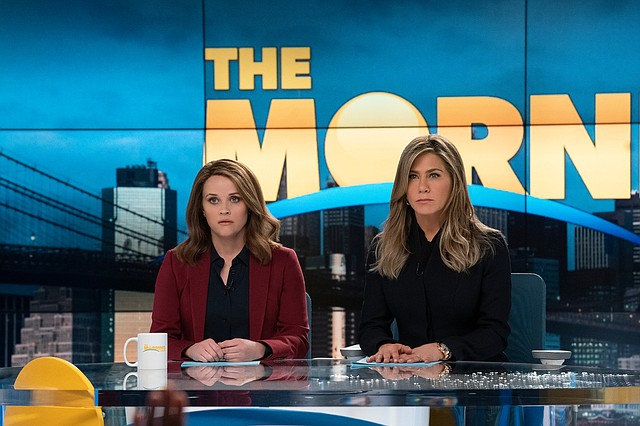 An ad-free subscription service from Apple Inc., providing original shows, movies and documentaries across multiple platforms.
Parent company: Apple Inc., Cupertino
Launch date: Nov. 1
L.A. operations: Apple TV Plus is nearing completion of a 128,000-square-foot content production headquarters in Culver City.
Local leadership: Zack Van Amburg and Jamie Erlicht, former Sony Pictures Television executives, came to Apple Inc. to oversee video production in 2017.
Cost: $4.99 per month
Subscribers: 33.6 million
Money: Apple reportedly plans to spend $1 billion on original programming in its first year of production. Some sources report that may go as high as $6 billion due to cost overruns.
Content: High-profile programming to date includes "The Morning Show," a drama series with Jennifer Aniston and Reese Witherspoon.
Hulu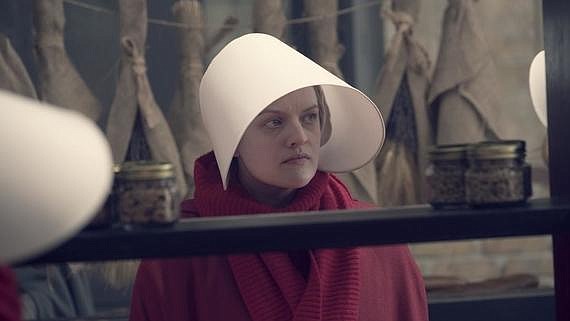 Online streaming service offers TV shows, movies, documentaries and news.
Parent company: Walt Disney Co., Burbank
Launch date: March 12, 2008
L.A. operations: Hulu occupies 325,000 square feet of office space across three buildings and nine floors in Santa Monica.
Cost: $5.99 per month with ads, $11.99 per month without.
Local leadership: President Kelly Campbell
Subscribers: 30.4 million
Money: Hulu spends a reported $2.5 billion per year on original content and is predicted to increase that amount following Hulu's 2019 acquisition by deep-pocketed Disney.
Content: Award-winning series "The Handmaid's Tale" leads Hulu's offerings.
Netflix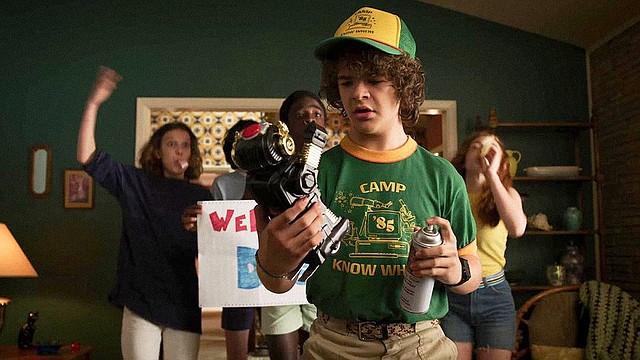 Internet subscription service providing TV shows, movies, documentaries and other programming on internet-connected devices.
Launch date: April 1998 as the world's first online DVD rental service.
Parent company: Netflix Inc., Los Gatos
L.A. operations: Netflix Studios moved from Beverly Hills to take over the Icon tower at Sunset Bronson Studios in Hollywood in 2017. The company has also leased 1.4 million square feet of office and production space in Hollywood and 60,000 square feet at Burbank Studios.
Local leadership: Chief Content Officer Ted Sarandos
Cost: $8.99 to $15.99 per month
Subscribers: 167 million
Money: Netflix is the streaming leader with a market cap of $157 billion.
Content: Netflix plans to invest $17 billion in content in 2020.
Disney Plus

Disney's family-oriented streaming service provides content from the company's vast libraries, as well as original programming.
Parent company: Walt Disney Co.'s Direct-to-Consumer and International subsidiary, Burbank
Launch date: Nov. 12
L.A. operations: Executive offices for Disney Plus are in New York. The service offers content from Walt Disney Pictures, Pixar, Marvel Entertainment, 20th Century Fox Television, ABC Family Worldwide and many others.
Local leadership: Ricky Strauss, president of content and marketing, and Senior Vice President Agnes Chu
Cost: $6.99 per month
Subscribers: 28.6 million
Money: Disney said it plans to spend over $1 billion on original content for Disney Plus in fiscal 2020 and to increase that to $2.5 billion annually by 2024.
Content: Disney Plus caused a buzz with its original series "Star Wars: The Mandalorian." Due to the coronavirus pandemic, Disney Plus released "Frozen 2" three months earlier than planned.
HBO Max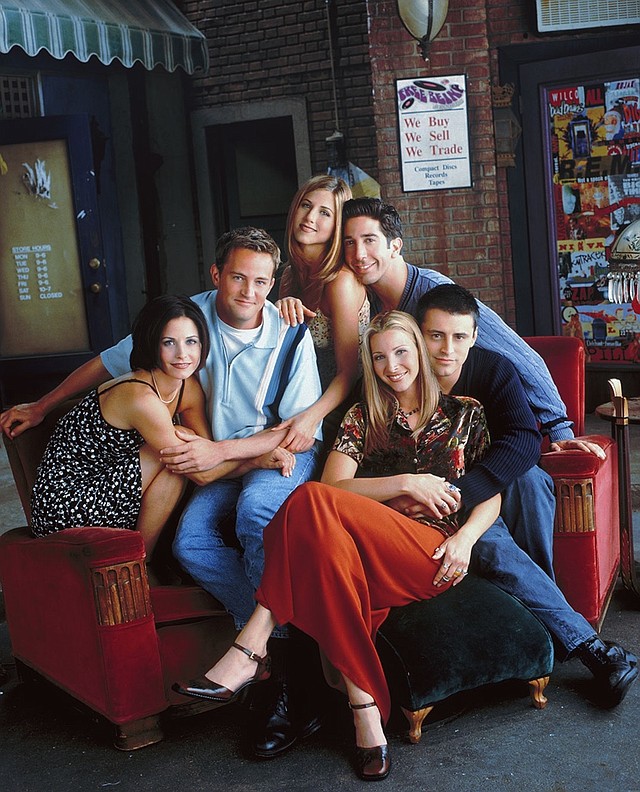 A direct-to-consumer video service that will offer Max Original series and on-demand access to programming from parent AT&T's Warner Media, including content from HBO, Warner Bros., Cartoon Network, CNN and TNT.
Parent company: AT&T's Warner Media, New York
Launch date: May 2020
L.A. operations: Headquartered at Warner Bros. in Burbank.
Local leadership: Chief Content Officer Kevin Reilly
Cost: $14.99 per month
Subscribers: Free for one year to HBO's 140 million subscribers. AT&T predicted the service will have 50 million subscribers by 2025.
Money: In January, AT&T reported losses of more than $1 billion in revenue due to its investment in HBO Max.
Content: Warner Max will create 10 films per year for the new streaming service. HBO Max is boasting exclusive rights to all 236 episodes of "Friends."
Peacock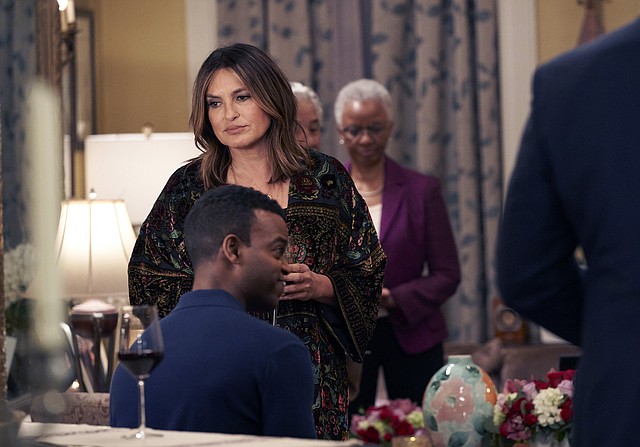 Subscription video-on-demand service named after the famed logo of broadcaster NBC.
Parent company: New York-based NBCUniversal, part of Comcast Corp.
Launch date: July 15, with early access for Xfinity customers beginning April 15.
L.A. operations: Business offices are in New York. L.A.-based producers, including DreamWorks Animation, will contribute new content.
Local leadership: Matt Strauss, chairman, Peacock and NBCU Digital Enterprises.
Subscribers: Comcast predicts Peacock will have between 30 million and 35 million subscribers by 2024.
Cost: Ad-supported live streams and on-demand content are free. Ad-free tiers for $4.99 and $9.99 per month.
Money: Comcast will spend a reported $2 billion on Peacock in 2020-2021.
Content: Peacock will offer classic NBC content such as the "Law and Order" catalog, and original shows, including a new "Battlestar Galactica" series.
For reprint and licensing requests for this article, CLICK HERE.