Airbnb Backs Affordable Housing
Company to fund $25M investment program
Friday, September 27, 2019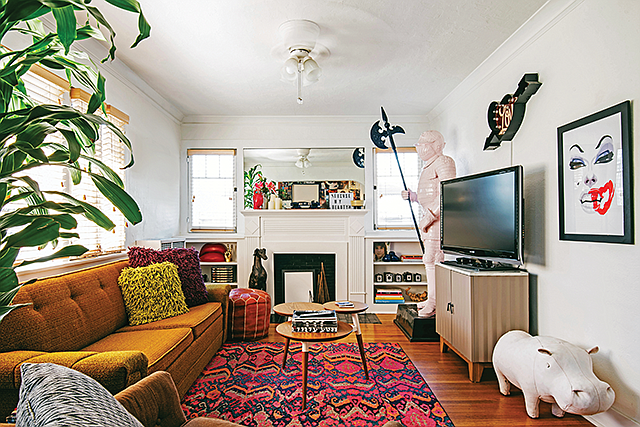 It's no secret that L.A. needs more affordable housing. Nonprofits, the state and the county have all given money to further this goal. Now funding is coming from an unexpected source: Airbnb Inc.
The short-term rental platform has launched a $25 million investing program with RBC Global Asset Management to support affordable housing in L.A. and the Bay Area.
RBC will work with local lenders to invest the money to support access to affordable home ownership for low- and moderate-income households, preserve or increase access to affordable housing and workforce housing, finance infrastructure in designated areas, and support small businesses that serve the community.
Airbnb co-founder and Chief Executive Brian Chesky announced the program at Stanford University during a panel discussion with Gov. Gavin Newsom and philanthropist Laura Arrillaga-Andreessen.
"I want Airbnb to be a 21st century company that serves all our stakeholders, including the communities our hosts and guests call home," Chesky said in a statement.
He added that the investment could in turn "generate solid returns for our company."
Newsom, a proponent of building more affordable housing, said in a statement that government, businesses and philanthropies need to work together to address the housing crisis.
He has asked President Donald Trump's administration to issue 50,000 more housing vouchers that subsidize housing for low-
income families. He also plans to look at bids this year to build homes on state land.
Newsom has also urged tech companies to help increase affordable housing options. Earlier this year, he met with executives in Silicon Valley to urge them to contribute $500 million to provide developers with low-interest loans to help build housing for middle-income residents.
Some tech companies have already made other investments. In June, Google announced plans to lease $750 million worth of its land to developers to build 15,000 homes and launch a $250 million investment fund incentivizing developers to build affordable units.
Facebook Inc. founder Mark Zuckerberg has pledged millions of dollars to support affordable housing in the Bay Area.
For Airbnb, it has been a year of change in Los Angeles. A new law went into effect in July limiting short-term rentals. Homeowners can rent out primary residences for short stays; however, the law restricts short-term rentals on secondary and investment properties.
For reprint and licensing requests for this article, CLICK HERE.