Wealthiest Angelenos: Leader of the Pack
Musk moves into top spot on 2019's Wealthiest list
Friday, September 20, 2019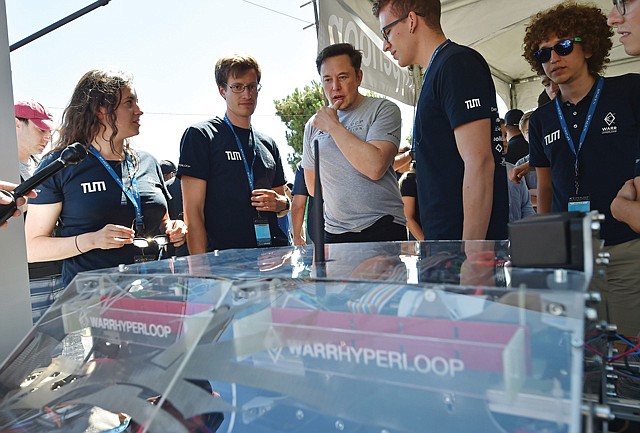 With the stock market reaching record highs through the first eight months of the year, savvy investors have taken advantage of the gains and padded their portfolios.
And that's been especially true for many of the billionaires on the Business Journal's 2019 list of Wealthiest Angelenos.
Relying on a mix of private equity, venture capital, family wealth offices run by small staffs of accountants, individual investors with deep pockets, and money managers, this year's group amassed wealth at a head-spinning clip.
The 2019 list is limited to the city's top 50 billionaires, featuring those with a fortune of at least $1.5 billion. This exclusive group boasts a cumulative estimated wealth of $221 billion.
In 2018, by comparison, the Business Journal featured a group of 56 billionaires and used $1.1 billion as the barrier. The wealth of the members on that list totaled $219 billion.
This year's gains are attributed to strong runs by equities, real estate and other asset classes as well as bullish performances for a number of operating companies that count members of the list as owners or as significant investors.
Richard Jones, managing director and private wealth adviser with Merrill Private
Wealth Management's Jones Zafari Group, isn't surprised by the huge jolt in wealth creation locally.
"This has been a very good year in the markets," said Jones, who manages the fortunes of at least a dozen entertainment and tech billionaires in Los Angeles. "It's been one of those years in the markets where most asset classes have done quite well."
From Jan. 2 through Aug. 30, the major stock indexes have risen at a torrid pace. The Dow Jones Industrial Average increased 12.9% in that period while the Nasdaq climbed 19.5% and the Standard & Poor's 500 index gained 16.6%.
"Any American who got into the stock market in the late 1970s, early '80s, has had a run of wealth creation that no generation has seen before," said Jim Glassman, head economist with JPMorgan Chase & Co. "On top of that, California is on the leading edge of this wealth because this is where a lot of the tech innovation is taking place."
Our list this year includes 46 individuals and four couples listed as joint entries.
Most noteworthy is Elon Musk, who moved into the top spot for the 2019 Wealthiest list with a net worth of $22.6 billion. That's a 15% gain from 2018, when he ranked second with a value of $19.6 billion.
Prev Next
For reprint and licensing requests for this article, CLICK HERE.