Los Angeles Philharmonic CEO Woods Resigns Abruptly
Tuesday, September 17, 2019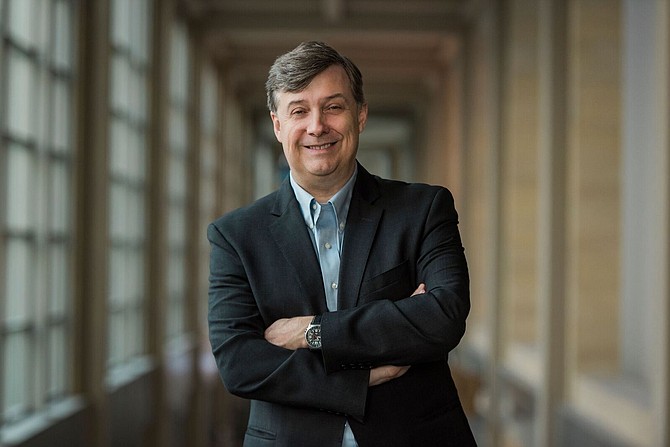 Simon Woods, chief executive of the Los Angeles Philharmonic Association, resigned abruptly on Sept. 16, according to a terse announcement from the association's board.
Woods was named chief executive in January 2018 to replace longtime leader Deborah Borda, who left to become president of the New York Philharmonic. The London native had previously served as chief executive of the Seattle Symphony Orchestra and the Royal Scottish National Orchestra. During his brief tenure with the Los Angeles Philharmonic, he oversaw the orchestra's centennial season celebrations.
The announcement from board chair Jay Rasulo gave no reason for Woods' departure, which was effective immediately.
Woods himself issued a statement that read in part, "The Los Angeles Philharmonic is an extraordinary organization in every respect. It has been my complete honor to lead it for almost two years. However, after a great deal of reflection, I have concluded that my hopes and aspirations lie elsewhere, and as a result, I have tendered my resignation."
Rasulo said that until a new chief executive was named, he and board chair designate Thomas Beckmen will share top administrative duties.
During her 17-year tenure, Borda led the Los Angeles Philharmonic to unprecedented national stature, naming the young, charismatic Venezuelan Gustavo Dudamel as conductor. She also placed the orchestra on sound financial footing in an era when major metropolitan orchestras around the country have been struggling; under her tenure the orchestra's budget nearly tripled to $126 million.
Woods' time as chief executive was too brief for him to lay out his vision for the orchestra beyond the centennial celebrations; that task will now fall to his successor.
Education, energy, engineering/construction and infrastructure reporter Howard Fine can be reached at hfine@labusinessjournal.com. Follow him on Twitter @howardafine.
For reprint and licensing requests for this article, CLICK HERE.