Clearer Skies for Air Lease
AEROSPACE: Company gains despite Max grounding
Friday, September 6, 2019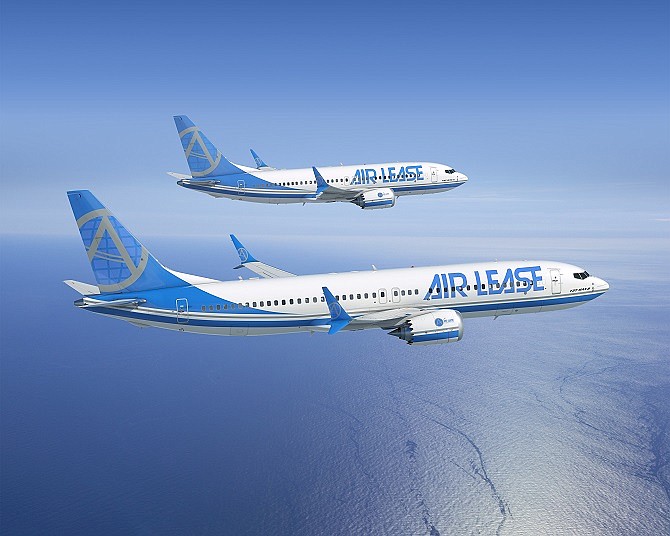 When Boeing Co.'s 737 Max planes were grounded worldwide in March after two crashes, Century City-based Air Lease Corp. appeared poised to take a major hit.
The company had 154 Max planes on order for its airline customers and 14 Max planes in its possession — none of which could be delivered to customers.
Chicago-based Boeing's Max planes remain grounded, likely for the rest of this year, as the company and the Federal Aviation Administration review the plane's systems and ensure they are safe to resume flights.
But Air Lease appears to have ridden out the crisis with minimal impact and has even benefitted slightly through higher lease rates for some of its other planes.
Delays, not cancellations
While lease payments have been delayed as Air Lease waits to deliver Max planes ordered for its customers, airlines haven't scrapped their Max lease plans as initially feared, and they haven't dialed back orders for other planes.
"The grounding of the 737 Max has given airlines a healthy opportunity to pause, reevaluate, and reconfirm their fleet replacement and growth requirements, and we do not see any evidence of an overall pullback in aircraft demand," Air Lease founder and Executive Chairman Steven Udvar-Hazy told analysts during the company's Aug. 8 earnings conference call.
As a result, lease payments on Max planes are expected to pick up once grounding orders in the United States and across the globe are lifted, which is expected early next year.
"The revenue is not permanently lost, but delayed," said Scott Valentin, analyst with Compass Point Research & Trading in Washington, D.C.
Air Lease has worked with several customers to extend lease payment schedules, said Helane Becker, analyst with Cowen Inc. in New York.
Air Lease, founded in 2010 by aircraft leasing pioneer and local billionaire Udvar-Hazy, buys planes from manufacturers such as Boeing and leases them to its airline customers, providing carriers with an affordable alternative to buying planes outright. An airliner can often cost more than $100 million.
As the Boeing Max grounding has dragged on, Air Lease has benefitted from airlines' increased leasing of other aircraft. Chief Executive John Plueger told analysts on the earnings call last month that aircraft orders from airlines total $5.1 billion year to date, more than 50% ahead of last year and the highest six-month total in the company's history.
"We see continued strong demand from aircraft buyers for the foreseeable future," Plueger said.
Prev Next
For reprint and licensing requests for this article, CLICK HERE.