SRAX Raises $5.5 Million to Fuel European Expansion
Wednesday, September 4, 2019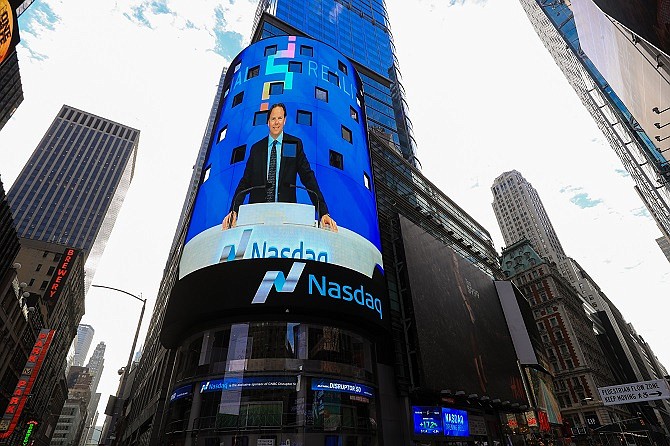 Advertising technology software firm SRAX Inc. announced Tuesday it will bring its product offerings to Europe, an expansion made possible by the closing of an Aug. 12 funding round worth $5.5 million.
The registered direct offering to shareholders was led by Special Equities Group, a division of New York-based investment bank Bradley Woods & Co. Ltd.
SRAX's primary product, its blockchain-enabled BIGToken software, is now active in the European Union's 28 nations. The platform gathers users' demographic data and other information once they log in. That data is then anonymized in a database that advertisers pay to access.
On Aug. 7, the company announced users can now upload their Facebook profile information to include in their data set for users to buy. Users can also opt-in to constant location tracking and a check-in feature, which rewards them with 25 monthly points in exchange for regularly monitoring their location data.

SRAX's blockchain program allows consumers to see which companies are purchasing their data as each individual transaction is reported and cannot be edited or removed from the chain.
"Some consumers are highly active, generating in value about $2,000 a month," said Kristoffer Nelson, chief operating officer at SRAX. "If you're an influencer, you'll earn more money over time because you're bringing new users and value to the platform. You don't need millions of people to generate substantial value, you just need good ones," Nelson said.
SRAX said 50% of the firm's revenue is returned to users through points that can be redeemed for cash via bank transfer in the BIGToken app. The more active a user is, the more valuable their data becomes and the more points SRAX allots them.
Christopher Miglino, the company's chief executive, said the equity round proceeds will "help build the sales and marketing initiatives around selling access to the BIGToken data," including bolstering sales and development infrastructure, and hiring new staff for the company's offices downtown and in Mexicali, Mexico.
Miglino told the Business Journal the BIGToken app has 16 million users globally. "We think we're building what will be the largest and most valuable opted-in data set in the world," he said.
"We're also shifting responsibilities, rearranging where certain people are focused and prioritizing what makes the most money," he added, noting that SRAX's most lucrative product remains its BIGToken application.
Tech reporter Samson Amore can be reached at samore@labusinessjournal.com or (323) 556-8335. Follow him on Twitter @samsonamore.
CORRECTION: An earlier version of this story misstated how much SRAX's revenue dropped year to year.
For reprint and licensing requests for this article, CLICK HERE.