Uribe Departs California Bank & Trust
BANKING: Exec will focus on consulting, philanthropy
Friday, October 25, 2019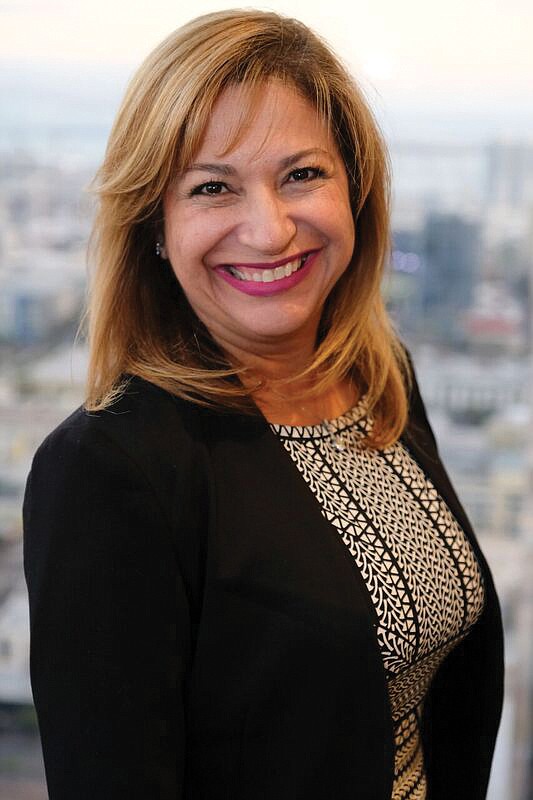 After eight years and a resoundingly successful corporate turnaround, Betty Uribe has stepped down as executive vice president of California Bank & Trust.
Uribe — a member of the Business Journal's LA500 as one of the most influential people in the Los Angeles business community — plans to focus on her burgeoning Dr. Betty brand, which spans speaking engagements, consulting and philanthropic work.
"I have always talked about dreaming big, thinking big and making an impact in the world," Uribe said. "Three years ago, when I saw the impact that my book and speaking engagements were having, I knew I was going to be leaving the company someday. (Earlier this year) I realized it was time. But I will always be a champion of California Bank & Trust."

In addition to her extensive banking career, Uribe is a longtime entrepreneur, coach and award-winning author. She holds a doctorate from Pepperdine University in organizational leadership.
During her tenure at California Bank & Trust's Irvine corporate office, Uribe fashioned the bank's Greater Southern California Division into a $6 billion line of business.
The unit increased its year-over-year pretax profit growth from 3% to more than 37% in four years under Uribe, and California Bank and Trust was voted best bank in Orange County six years in a row.
"While we were sad to see Betty leave, we are happy to see her following her business passions," said Eric Ellingsen, president and chief operating officer at CB&T, which has more than $10 billion in assets.
"We are all very appreciative of the significant contributions Betty made in her role as the Greater Southern California Division Manager since joining CB&T in 2011, and she is already missed," Ellingsen added. "Her strong dedication to our communities through her nonprofit board service and many organizational affiliations has helped to promote CB&T in the marketplace as a company that values its employees, its customers and communities."
Values-driven
Uribe's value-driven leadership has won her international acclaim as both a shrewd corporate strategist and a leading voice in female and minority empowerment. Just six months after arriving at CB&T, Uribe set aside $500 million for lending to women- and minority-owned businesses.
The turnaround expert credits her strategic success to a focus on values above all else.
"I assess an organization — I have it down to a science — and I align that company around its core values," Uribe said. "Everything I do is based on those core values."
Prev Next
For reprint and licensing requests for this article, CLICK HERE.