Brentwood Associates to Sell Marshall Retail Group
Monday, October 21, 2019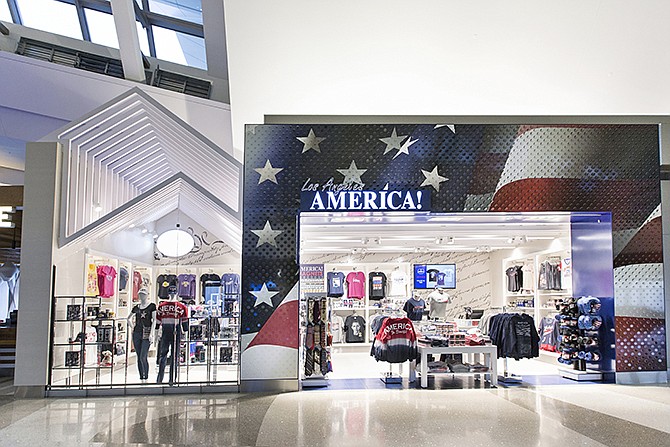 Sawtelle-based private equity investment firm Brentwood Associates will sell Marshall Retail Group for $400 million to British retailer WH Smith. The transaction, which is pending final closing conditions, is expected to be completed by the first quarter of 2020.
Marshall Retail Group was founded in 1955 and is one of the largest privately owned specialty retailers in the United States. It operates more than 170 stores in casinos, airports and high-traffic retail locations across the country.
Brentwood Associates purchased the group in 2014 after seeing an opportunity in a retailer relatively insulated from the ecommerce threat facing many brick-and-mortar stores, according to Rahul Aggarwal, a partner at the investment firm.
"This was very much a need-it-now type of purchase mentality," said Aggarwal, adding that the group's niche locations made it less vulnerable to online competition.
Although casinos were the Las Vegas-based company's original focus, it has expanded into the airport market in recent decades. After being acquired by Brentwood Associates, the company advanced the pace of its airport expansions. Today these locations account for more than 40% of its total store count.
"Doing business in the airport channel was new for us," said Aggarwal. "There was a learning curve around that."
Despite being relatively new to airport retail, Brentwood worked with Marshall Retail Group to nearly double its presence in that market from eight airports in 2014 to 15 today.
Brentwood Associates also helped the company move to a new distribution center in Las Vegas in 2015 — a transition Aggarwal said was key to its subsequent growth. "They were operating at full capacity [at the old facility]," he said. "They weren't going to be able to support more growth there."
Marshall Retail Group's president and chief operating officer, David Charles, as well as its chief financial officer, Matt Vonderahe, were both brought on by Brentwood to help drive its continued growth.
Aggarwal said the decision to sell the group, announced Oct. 17, was driven largely by its recent success and potential to attract high returns.
"I'd love to keep every company we get, but unfortunately that's not the business we're in," he said. "These guys had strong financial performance, and we saw an opportunity to monetize."
WH Smith, the U.K.-based retailer acquiring the Marshall Group, intends to use the purchase to ramp up its expansion into the U.S. airport retail market, according to a statement by the company. The acquisition will roughly double the size of WH Smith's international travel business.
Banking and finance reporter James B. Cutchin can be reached at jcutchin@labusinessjournal.com or (323) 556-8332. Follow him on Twitter @jamesbcutchin.
For reprint and licensing requests for this article, CLICK HERE.