Unemployment Holds Steady in L.A. County as Hiring Picks Up
Friday, October 18, 2019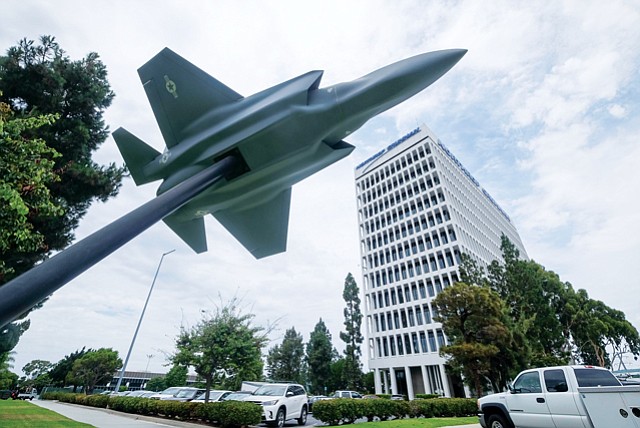 L.A. County's unemployment rate was unchanged at 4.4% in September as education-related hiring offset declines in several other sectors, according to state figures released Oct. 18.
The unemployment rate has held in the mid-4% range for the past six months, Employment Development Department data shows. That's slightly above the record low of 4.2% earlier this year — indicative of a local job market at or near full employment. In September 2018, the rate was 4.6%.
The county's 4.4% unemployment rate is slightly higher than the 4% statewide average for September and nearly a full percentage point above the national average of 3.5%.
The unemployment rate, which is based on a monthly household survey, didn't change because the number of people entering the labor force looking for work was almost entirely offset by people reporting they had jobs.
Roughly 7,000 people entered the labor force, bringing that total to 5.11 million, while 6,000 more people reported they were working, bringing the employment total to 4.88 million.
In Los Angeles, the unemployment rate was 4.5% in September, while the rate for Long Beach — the county's second largest city — was 4.7%.
The EDD also reported that the number of people on employer payrolls in L.A. County shot up by 18,000 in September to reach 4.56 million. The increase was driven by a jump in education-related employment of 27,000 jobs as the academic year began. The health care/social assistance sector added another 4,400 jobs.
Those gains were offset by job drops in several sectors, starting with a net loss of 3,400 jobs in accommodation/food services as the summer tourist season ended.
Other sectors reporting net job drops were construction and financial activities (both down 1,900 jobs), and motion picture/sound recording (down 1,800 jobs).
The state EDD takes into account seasonal variations, such as increases in education hiring, by releasing a seasonally adjusted payroll jobs figure that's closely watched by economists. In September, the adjusted figure showed a minuscule drop of 200 jobs, meaning there was essentially no change from August.
In a separate report tracking local job ad postings, the EDD reported that employers with the most job ads in September were Northrop Grumman Corp. (4,877), UCLA (2,365, including the health system) and USC (1,401). The cities with the most jobs ads were L.A. (42,206) and Santa Monica (4,320). And the occupations with the most job ads were retail salespersons (4,194), registered nurses (3,444) and software developers (3,339).
For the 12-month period ending in September, employers added 50,500 jobs to their payrolls for a growth rate of 1.1% from August of last year. This closely watched figure is in line with year-over-year job growth rates recorded in previous months.
The health care/social assistance sector gained the most jobs during the 12 months ending in September, adding 26,800 positions. Construction and professional/business services each added a net 10,700 jobs during those 12 months while accommodation/food services added 9,200 jobs.
Local government educational services — primarily in K-12 education — shed the most jobs during the 12 months ending in September, dropping by 22,500, likely a sign of declining enrollment that has prompted some districts to look at closing campuses.
Education, energy, engineering/construction and infrastructure reporter Howard Fine can be reached at hfine@labusinessjournal.com. Follow him on Twitter @howardafine.
For reprint and licensing requests for this article, CLICK HERE.