Parking Breaks
Forward-looking developers aim to reduce and rethink garage spaces
Friday, October 18, 2019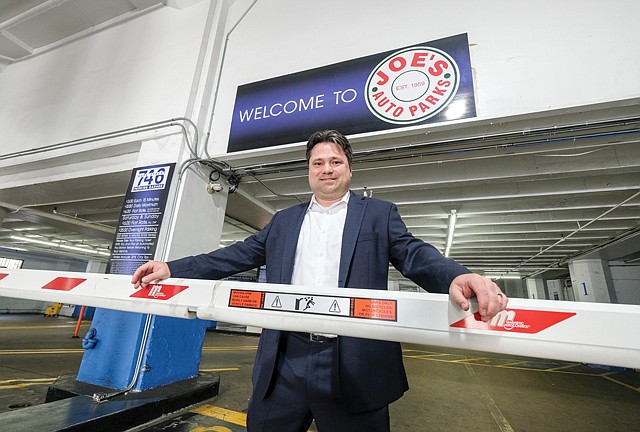 While the 405 and other freeways around Los Angeles might be a solid sea of cars during rush hour, some developers see a not-too-distant future when that could change.
The accelerating development of public transit, combined with the soaring cost of land in dense urban areas, means many builders are now looking at ways to reduce the number of parking spaces they must create.
Some developers are looking at stacked and automated parking options while others are seeking ways to one day convert parking garages for other uses. And some parking lot owners are even becoming landlords.
"We are in the beginning of a fairly big disrupter in our marketplace, but we are really at the infancy of it," said Jodi Meade, principal and national director at the Automotive Properties Group at Avison Young Inc.
"Not everybody is completely forward-thinking or on board, and a lot of it has to do with current building regulations and codes," Meade added. "It's a little bit of a challenge. Everybody is on a different page or different position on what they believe should or shouldn't be an impact."
Many developers are tearing out surface parking lots. Take Koreatown-based Jamison, which has been building ground-up developments on some of these properties.
"There were a lot of underutilized pieces of property in Koreatown and in downtown, too — a lot of surface parking lots," said Garrett Lee, head of the family-owned company's development arm.
"L.A. is a historically car-driven city," he added. "These lots were necessary before. Now with Uber, more Metro, the scooters, the demand and (people working remote), the need for these huge parking lots in the middle of the most dense areas of the city became very impractical."
Marty Borko, executive director, L.A. District Council of the Urban Land Institute, called surface lots a "holding opportunity for future development."
Many projects, Meade said, now include a decreased number of parking spaces, and others are just finding smarter ways to build parking lots.
"There's a more creative approach to the way parking is going to be structured," she said.
Some surface lots, Meade added, "have sold for ridiculous amounts of money."
Stacked and automated
Many developments now feature stacked and automated parking. One of the most active names behind that offering is CityLift Parking.
The Oakland-based company has one working facility in Los Angeles, one that it will begin construction on soon and has three more permitted. The company has a handful of additional developments either in the planning or design stage. It also has projects in Santa Monica and Long Beach.
Prev Next
For reprint and licensing requests for this article, CLICK HERE.