Good to Grow: Downtown's Booming Arts District Shows No Signs of Slowing
Friday, October 18, 2019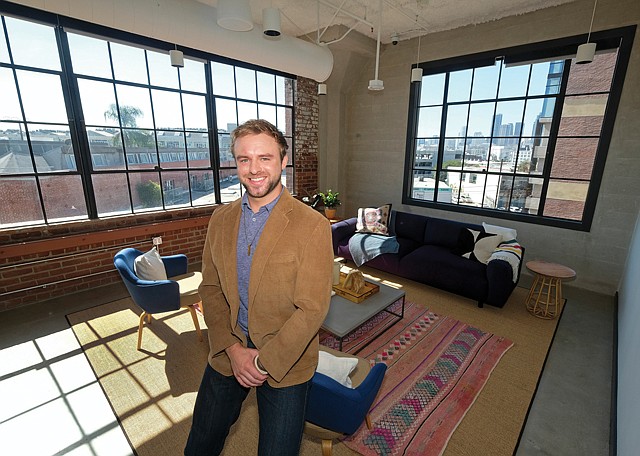 Once the site of warehouses and cheap studio space for artists, downtown's Arts District has transformed into a mecca for music labels, tech companies and even social clubs.
The latest opening in the area is Soho Warehouse, a highly anticipated membership club at 1000 S. Santa Fe Ave. that opened to "founder members" Sept. 30.
It's the third California outpost for London-based Soho House Group and comes complete with a rooftop pool, workspaces, bedrooms and a gym.
The property was developed by BLVD Hospitality, which is known for other downtown hotspots including Ace Hotel and the recently opened Hoxton hotel.
BLVD co-founder and Chief Executive Jon Blanchard said his team started the process in 2015 and secured Soho House Group as a tenant for the project.
"We really love what they have brought to the communities that they have opened up in," he said. "They really have started trends."
Blanchard anticipates that the opening of Soho Warehouse will "drive that block and complement the Arts District area." He also expects to see retail fill up along Santa Fe Avenue.
Nearby, WeWork Cos. Inc. recently opened its first Arts District location at The Maxwell, a project by Hudson Pacific Properties Inc. Roughly 60,000 square feet is now open with an additional 30,000 square feet scheduled to be available in November.
Kley Sippel, general manager for WeWork in Southern California, said the company was drawn to the area's transformation along with the fact that it had "some of the most fantastic old building revitalizations."
"A lot of energy is going into the Arts District," he said, adding that WeWork expected the space to draw a lot of creative tenants.
First to the market
One of the other major tenants to recently move to the area is Warner Music Group, owned by New York-based Access Industries Inc. The company bought its Arts District headquarters for $195 million from Shorenstein Properties shortly after moving into the space with a lease. The deal closed at the end of March.
The building at 777 S. Santa Fe Ave. was formerly a factory for Ford Motor Co. Warner Music Group moved into the building in phases: publishing arm Warner/Chappell Music moved in Feb. 25, and Warner Bros. Records moved in March 18. Prior to the move, Warner Music Group leased in Burbank.
"Warner Music is essentially a first move-in in the market," said Amber Schiada, senior director of research at Jones Lang LaSalle Inc. "They are a significant company. It establishes a place."
Prev Next
For reprint and licensing requests for this article, CLICK HERE.